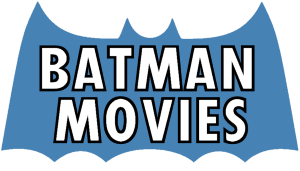 BATMAN VS. SUPERMAN (Unproduced Batman Film)
Author: Bill "Jett" Ramey (Follow @BATMANONFILM.COM)

In 2002, a new BATMAN was nearly produced.
And a new SUPERMAN film as well.
At the same time...together.
BATMAN VS. SUPERMAN - written by Andrew Kevin Walker and to be directed by Wolfgang Petersen – evidently was given the greenlight by WB, and then quickly went into "turnaournd." In other words, it was canned. Hell, the thing even got as far as casting with word that Jude Law had been cast as Superman and Colin Farrell nabbed the role of The Dark Knight. Director Wolfgang Petersen made all sorts of comments on the project that appeared in newspapers, magazines, and online. I mean, I REALLY thought that this thing was going to happen – as did a lot of people.
Actually, there was talk of a BATMAN/SUPERMAN team-up film for a while. Rumor in 1999 had it that the director of SUPERMAN: THE MOVIE, Richard Donner, was the first to bring the idea of such film to Warner Brothers. Rumor had Daniel Day-Lewis and Mel Gipson was Kent and Wayne, respectively. Nothing panned out of course, but obviously, the idea lingered.
The screenplay – basically set in the continuity of the previous Bat and Supes films – starts out with a Batman who seems to have shaken all the demons in his life, and in fact Bruce Wayne has given up the mantle of the Bat. On the other hand, we find a Clark Kent/Superman down on his luck and in despair. However, a tragedy in Wayne's life forces him to become Batman yet again and embark on a "suicide mission" of revenge against an old – and believed to be dead – arch nemesis. This destructive path that The Batman takes leads to a huge confrontation and battle against The Man of Steel. The two heroes eventually discover that they have been being manipulated by the man who is really behind all of this madness. Predictably, they join forces to take down the classic Superman baddie who is the true culprit.
Warner Bros., while debating the course the Superman and Batman franchises would take, two factions arose at the studio. One side favored the BvsS film – and then shooting the characters off into their own film series. The other wanted to reboot the franchises with origin stories, before doing any sort of team-up film. The latter group won out, and thus, we got BATMAN BEGINS - which was an origin film – and SUPERMAN RETURNS - a quasi-sequel to the first two Christopher Reeve SUPERMAN films.
In 2016, a Batman/Superman team-up movie finally hit the big screen with the release of BATMAN v SUPERMAN: DAWN OF JUSTICE. - Bill "Jett" Ramey

comments powered by