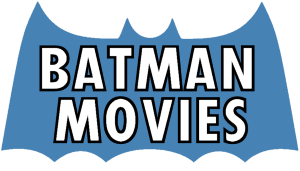 BATMAN UNCHAINED (AKA BATMAN TRIUMPHANT)
Posted by: Bill "Jett" Ramey (Follow @BATMANONFILM.COM)

While BATMAN & ROBIN was filming in 1997, Warner Bros. OK'ed a fifth Batman film. Joel Schumacher was hired to direct his third Batman movie, while Mark Protosevich was tapped to write the script. BATMAN 5 – which would end up being titled BATMAN UNCHAINED (though it was incorrectly called BATMAN TRIUMPHANT for years) – was set for a Summer 1999 release.
Protosevich's script featured The Scarecrow as the main villain, Harley Quinn (who was written as being The Joker's daughter, not his love-interest) as the supporting villain, as well as the return of The Joker from BATMAN '89 as a hallucination of Batman's caused by The Scarecrow's fear gas. Schumacher talked to Nicholas Cage about taking on the role of The Scarecrow. Jack Nicholson was said to be interested in again playing The Joker. George Clooney and Chris O'Donnell would return as Batman and Robin, respectively.
After BATMAN & ROBIN was released in June of 1997 and was met with a very negative response from critics, fans and the general audience, Warner Bros. decided to scrap BATMAN UNCHAINED and rethink the direction of its live-action Batman film series. As a result, BATMAN & ROBIN would be the last film of the Tim Burton/Joel Schumacher Batman film universe.

comments powered by