Hello BOF'ers and any guests who may have wandered into this-here website!
Fresh on the heels of my rankings of the animated Batman films, I decided to do the same with the live-action ones. I excluded the two 1940s serials, but I did include the 1966 movie since it is a traditional "film."
Also, I gave each a "Rewatchability" grade based on a scale of 1 through 10. Enjoy!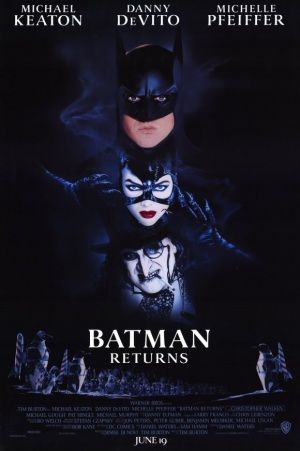 8. (Tie) BATMAN RETURNS
Time has not improved my relationship with BATMAN RETURNS – I still despise it as much as ever!
I SO wanted to walk out of the theater when I first saw this movie, but I didn't. I was a Batman fan and Batman fans don't walk out of theaters on a Batman film dammit! But I SO should have. Anyway...
One thing about RETURNS that I will now acknowledge is this: It is as much a valid cinematic interpretation of Batman as any of the films that make up "The Dark Knight Trilogy."
Regardless of that small bit of RETURNS positivity on my part, it's a depressing, macabre, Burton-infused, mess of a Batman film!
REWATCHABILITY: 0
8. (Tie) BATMAN AND ROBIN
Whenever I watch this film (And Yes, I'll put it in the 'ol Blu-ray player on occasion), I STILL think to myself, "What in the HELL was Warner Bros. thinking?!" To date, it's the only Batman movie in which I walked out of the theater while it was still playing. I'm talking opening night, first viewing.
On a positive note, without B&R, there never would have been BATMAN BEGINS and the entire "Dark Knight Trilogy."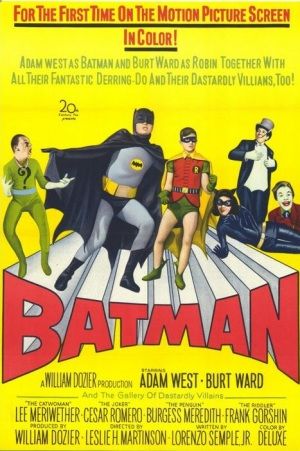 6. BATMAN (1966)
Hey, I just like it better than the previous two Bat-Films on the list! Plus, it – and more so the TV show in which it's based – is what made me a lifelong Batman fan.
REWATCHABILITY: 3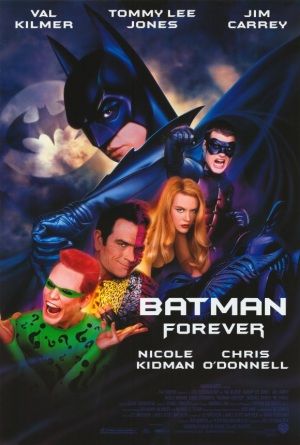 5. BATMAN FOREVER
This film and I have a love/hate relationship. Every time I watch it, I think, "What a lost opportunity." It had the chance to be the best of the Burton/Schumacher Batman films, but the mandate by Warner Bros. to "lighten up" the franchise (You can thank Tim Burton and BATMAN RETURNS for that!), prevented it from being the dark and serious movie as originally intended. *sigh*
REWATCHABILITY: 4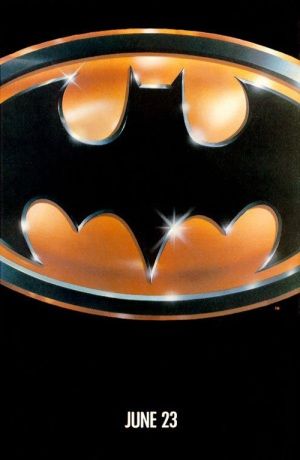 4. BATMAN (1989)
B89 is not the best Batman film, but it still may the most important one. Without it, there wouldn't have been the six (and counting) that followed. Hell, there might not have been all the the great comic book films over the last two decades (especially since 2000) if it had never came to be. At this point, we need to thank Michael Uslan...AGAIN!
REWATCHABILITY: 8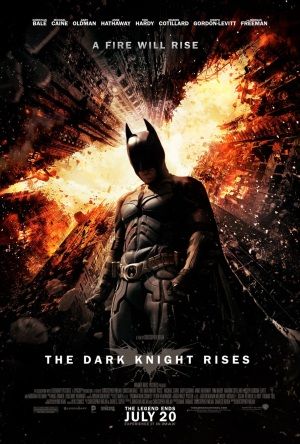 3. THE DARK KNIGHT RISES
THE DARK KNIGHT RISES moved me emotionally more than any other film in "The Dark Knight Trilogy." The first time I saw it, I cried like a baby when it ended -- I still will get a lump in my throat whenever I watch it on Blu-ray.
With that said, RISES might be the most divisive Batman film since 1992's BATMAN RETURNS. Fanboys nitpicked it to death and gleefully pointed out all of the film's alleged "plot holes." Why? Because it didn't jibe with the film they spent four years conjuring up in their heads. That's on them, not the film. Anyway…
Instead of going on and on and on ad nausem, director Christopher Nolan gave his cinematic Batman story a proper ending in his third – and definitely final – Batman film.
I wouldn't have had it any other way.
REWATCHABILITY: 10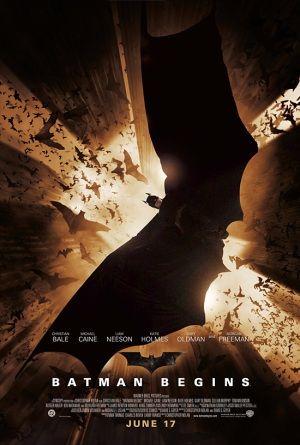 2. BATMAN BEGINS
This one actually means the most to me personally due to the fact it was the first Batman film produced after I started BOF in 1998.
Unlike any of the previous Batman films, BEGINS' focus was on BRUCE WAYNE – not Batman villains or even The Batman himself.
Highly underrated – probably because of the film that's #1 on this list -- BEGINS was the first great Batman film and arguably the best comic book "Origin Movie" to date.
REWATCHABILITY: 10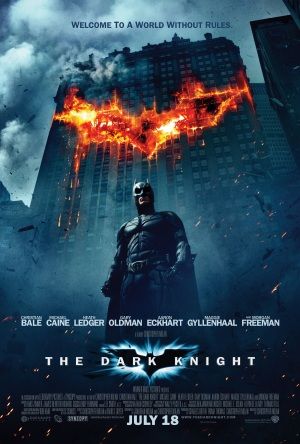 1. THE DARK KNIGHT
The. Greatest. Comic Book. Film. Ever.
'Nuff said.
REWATCHABILITY: 10