Batman Movies Openings/Credit Sequences Ranked
Author: Bill "Jett" Ramey (Follow @BATMANONFILM)
April 21, 2013

To date, there have been nine Batman films released theatrically – excluding the two 1940s serials. They are…
BATMAN (1966), BATMAN (1989), BATMAN RETURNS, BATMAN: MASK OF THE PHANTASM, BATMAN FOREVER, BATMAN AND ROBIN, BATMAN BEGINS, THE DARK KNIGHT, and THE DARK KNIGHT RISES.
So, how do they rank in terms of their opening credits/sequences?
Well, that's the whole point of this BOF op-ed!
Below you'll find out how I personally rank 'em. Keep in mind that I included any "prologues" as well as extended opening segments that were found in each film. Enjoy!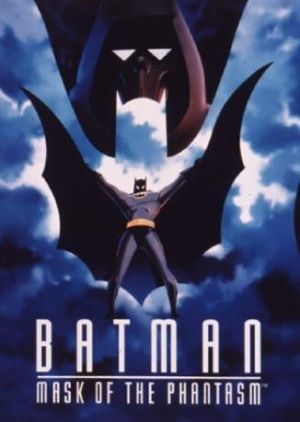 5) BATMAN: MASK OF THE PHANTASM (1992)
It doesn't matter that this film was animated. It was, without a doubt, the BEST Batman film released in theaters during the 1990's.

What an AWESOME opening credits sequence -- mostly due to Shirley Walker's brillaint musical score.

I still get chills whenever I watch this one!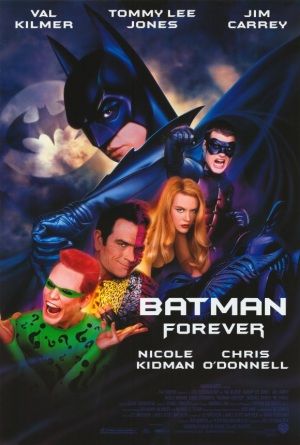 4) BATMAN FOREVER (1995)
The beginning of BATMAN FOREVER is one of the coolest opening segments of all the Batman films. Not the most "chill-down-your-spine-inducing" or epic openings, but it's very, very cool.

It's also the most "comic booky heroic" depiction of the character to date on film.

Keep in mind that my rating is based on the ENTIRE opening segment of the film, which I consider ends when Batman (Val Kilmer) emerges from the water after bolting from Two Face's (Tommy Lee Jones) doomed escape helicopter.

It's very "Bond-esque" and features Tommy Lee Jones' best work as Two-Face. That opening "Blind, simple, doo-da, clueless, LUCK!" diatribe by Harvey Dent is borderline brilliant. Too bad it didn't continue through the rest of the film!

I also dig the "Suit-Up" segment (including the "I'll get drive-through" line), the Commissioner Gordon/Dr. Meridian/Batman exchange (well, sans "Hot entrance!"), as well as Batman escaping from the safe. PLUS…

I mostly like it because it washed the horrible taste of BATMAN RETURNS's black goo out of my mouth.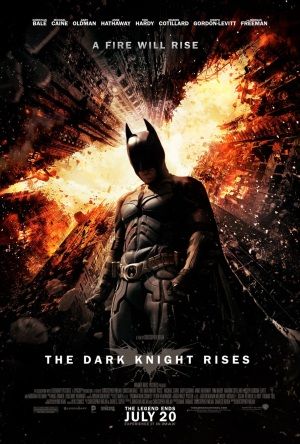 3) THE DARK KNIGHT RISES (2012)
The PROLOGUE to director Chris Nolan's Batman on film finale, THE DARK KNIGHT RISES, is absolutely the biggest and boldest opening of all the Batman movies.

I first saw it in December of 2011 when I was invited to attend its Los Angeles "Premiere." Yes, I flew out to Hollywood on my own dime just to see 3 minute-ish of footage from a film.

Guess what? It was worth every cent!

Bane's "Perhaps he's wondering why you'd shoot a man before throwing him out of a plane!" line is pure badassness!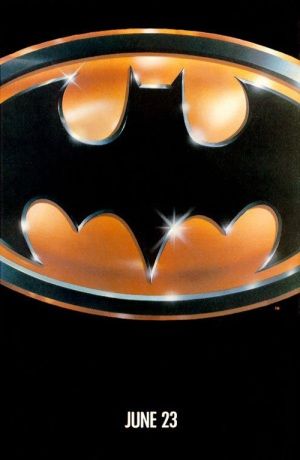 2) BATMAN (1989)
This was the Batman movie that I had been waiting my entire life to see...well...until BATMAN BEGINS, THE DARK KNIGHT, and THE DARK KNIGHT RISES came along.

Regardless, I still love, Love, LOVE the opening to this movie and, if I'm honest, I'll still get a tear or two in my eye whenever I see it.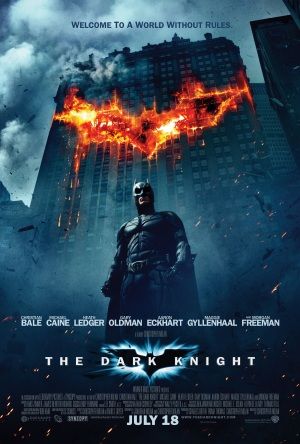 1) THE DARK KNIGHT (2008)
"I believe...whatever doesn't kill you...simply makes you STRANGER!"

The absolute greatest beginning to a comic book film ever. BRILLIANCE from ALL involved.
A life-long Batman fan, "Jett"
is the founder of
BATMAN-ON-FILM.COM.
He resides in the great state of Texas with his wife, three kids, and two Boston Terriers.



comments powered by