Batman Movies Openings/Credit Sequences Ranked
Author: Bill "Jett" Ramey (Follow @BATMANONFILM)
April 21, 2013

To date, there have been nine Batman films released theatrically – excluding the two 1940s serials. They are…
BATMAN (1966), BATMAN (1989), BATMAN RETURNS, BATMAN: MASK OF THE PHANTASM, BATMAN FOREVER, BATMAN AND ROBIN, BATMAN BEGINS, THE DARK KNIGHT, and THE DARK KNIGHT RISES.
So, how do they rank in terms of their opening credits/sequences?
Well, that's the whole point of this BOF op-ed!
Below you'll find out how I personally rank 'em. Keep in mind that I included any "prologues" as well as extended opening segments that were found in each film. Enjoy!
10) The 1940s Serials
The only reason I'm including these two "films" (they're technically "serials"), is because they exist. Let's be honest, OK? It was the 1940s, they were made on the cheap, and it's really unfair to compare them to what came afterwards.
Agreed?
Cool! Let's get on with it then...

9) BATMAN AND ROBIN (1997)
For one thing, the opening of BATMAN AND ROBIN is nothing more than a rip-off of its 1995 predecessor, BATMAN FOREVER. Hell, the entire film is nothing more than a sillier, campier, beat-for-beat repeat of what came two years earlier!

"I want a car. Chicks dig the car!"

"This is why Superman works alone."

Ugh! Well, at least fanboys got their much-desired DC Easter Egg with George Clooney's first line in the film as Batman.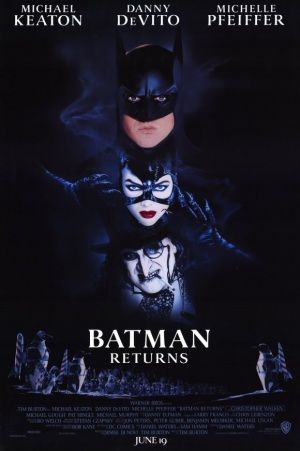 8) BATMAN RETURNS (1992)
Me and BATMAN RETURNS just don't jibe. Never have, never will.

It only took the viewing of BATMAN RETURNS' opening credits on the 19th of June in the year 1992, to know that this film was going to SUCK.

The only thing that saved it from being dead last on this list – the 40's serials included – was Danny Elfman's wonderful Batman theme.

Burton's Oswald "The Penguin" Cobblepott is to penguins as Burroughs' Tarzan is to apes.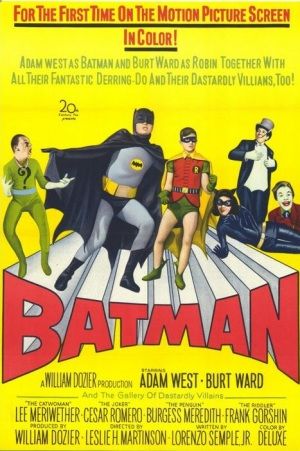 7) BATMAN (1966)
Since I was only a couple of months short of the ripe old age of one then this film hit theaters, my first viewing of it took place on TV. I believe that occurred c. 1968-ish on the ABC television network on a Saturday night. I thought it was the coolest thing ever and have been a Batman fan ever since.

Thank goodness my first Batman experience wasn't BATMAN RETURNS!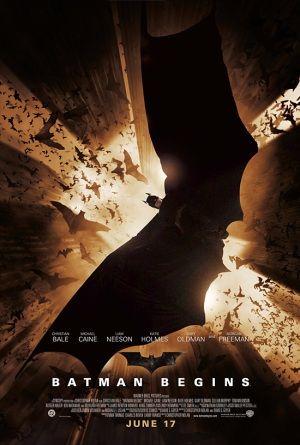 6) BATMAN BEGINS (2005)
Personally, I love the fact that Chris Nolan's Batman films cut to the chase.

Studio/production company/DC Comics acknowledgments, Bat-Logo, and then right into the film!

While I think BATMAN BEGINS had the best "Bat-Symbol Moment" – the swarming bats forming into the film's Bat-Logo – I had to knock it down a few notches on this list as it wasn't followed-up by anything as cool or epic as the two films BEGINS eventually spawned.
That's how I rank 'em 10 thru 6, and here's what's left: BATMAN '89, THE DARK KNIGHT, BATMAN FOREVER, BATMAN: MASK OF THE PHANTASM, and THE DARK KNIGHT RISES. Which one is going to nab that #1 spot? CLICK HERE FOR PART 2! - Bill "Jett" Ramey
A life-long Batman fan, "Jett"
is the founder of
BATMAN-ON-FILM.COM.
He resides in the great state of Texas with his wife, three kids, and two Boston Terriers.



comments powered by