BATMAN 75: The Bat's Best Cinematic Endings
Author: Bill "Jett" Ramey (Follow @BATMANONFILM)

There have been seven Batman films since 1989.
Which one has the best, or most iconic, ending?
EDITOR'S NOTE: The following first appeared on BOF in May of 2013.

7) BATMAN AND ROBIN (1997)
"We're going to need a bigger cave!"

Ugh!

'Nuff said.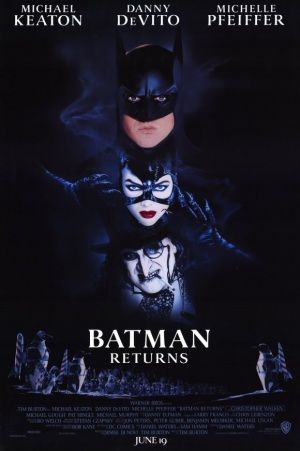 6) BATMAN RETURNS (1992)
"We're the same!" "We're dark and weird and outsiders!" "We're dark and weird and outsiders and the same!" "Let's go listen to The Cure and be dark and weird and outsiders!"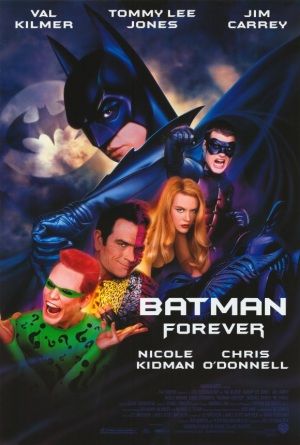 5) BATMAN FOREVER (1995)
This ending pretty much sucks just as much as the previous two...well, not nearly as much as BATMAN AND ROBIN. The only thing that I even half-way liked about it was Batman and Robin running towards the camera with the Batsingal behind them. That was kinda cool...I guess. It's certainly a nod to the 60s TV series.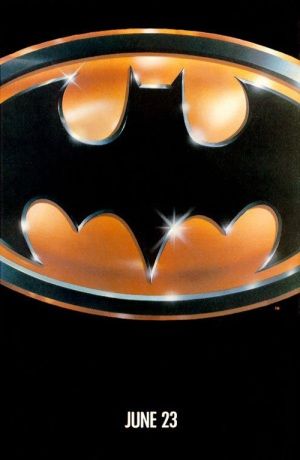 4) BATMAN (1989)
I really like the ending of B89. Even though it ranks #4 on this list, the gap between it and the previous three is HUGE.

The very best part is the camera panning up the building to it's top where we find Batman standing, watching over the city, with the newly installed Batsignal filling up the Gotham sky. Danny Elfman's music accompanying this scene is goosebump-inducing as well. The only negative I see here is Batman's letter to Gotham. It was cheesy as hell.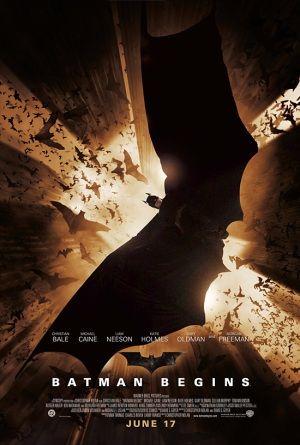 3) BATMAN BEGINS (2005)
Great ending. Gordon and Batman on the rooftop of the GPD. "Escalation." The Joker card. "I never said thank you."/"And you'll never have to."

Pure awesomeness.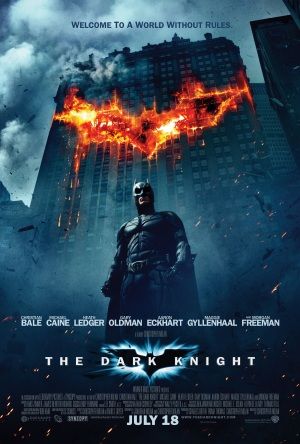 2) THE DARK KNIGHT (2008)
Greatest. Comic book. Film. EVER.

Gordon's speach still brings tears to my eyes...

"He's a silent guardian, a watchful protector, a dark knight."

*sniff* Classic! *sniff*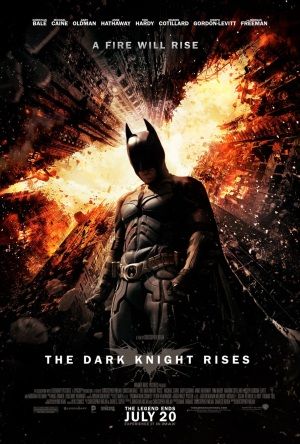 1) THE DARK KNIGHT RISES (2012)
I absolutely adore the ending of this film. I cried like a baby when I first saw it back in early July of 2012. Check this out...

Like I said, I cried like a fool upon seeing it for the first time. When the screening was over, my wife and I went over to the Hard Rock Cafe which was very close to the theater where the screening took place (Universal City Walk out in LA). I had to hand over my phone to security before seeing the film, so the first chance I had to check my texts and email was there at the Hard Rock. And what did I find? A text from Emma Thomas saying that by the time I read her text, I would have already seen the film...and they (her and Chris) hoped I "liked it."

Liked it? I friggin' LOVED it! And yes Emma, you made me look like a blubbering fool at the Universal City Walk Hard Rock Cafe bar! ANYWAY...

I love the look on faces of Gordon, Fox, and Alfred when they realize that Bruce is still alive. Hell, Nolan and co. even found a way to work "Robin" into their Bat-Trilogy! Brilliance.

A happy ending for Bruce Wayne and all of us who love him.
A life-long Batman fan, "Jett"
is the founder of
BATMAN-ON-FILM.COM.
He resides in the great state of Texas with his wife, three kids, and two Boston Terriers.



comments powered by