Mark Hamill Voicing The Joker in THE KILLING JOKE
Posted by: Bill "Jett" Ramey (Follow @BATMANONFILM)
Date: July 29, 2015

Per COLLIDER.COM, Mark Hamill will voice The Joker in the upcoming animated film adaptation of THE KILLING JOKE.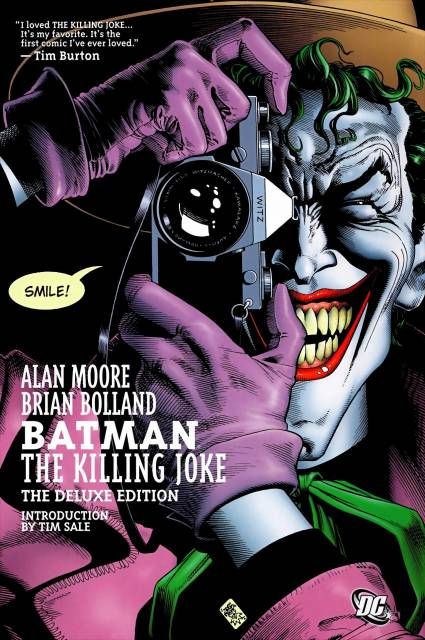 I'm torn on this personally. While I love Mr. Hamill's voice portrayal of The Joker, I was hoping they'd go in a different direction as they did in BATMAN: UNDER THE HOOD and THE DARK KNIGHT RETURNS. I'm guessing that if Hamill's returning as The Joker, Kevin Conroy will voice Batman. I was hoping for a fresh voice take on Batman too. Oh well.
In the graphic novel written by Alan Moore with art by Brian Bolland, The Joker escapes from Arkham Asylum, shoots Barbara Gordon (which leaves her paralyzed) simply to terrorize her father -- Commissioner Gordon of the Gotham City Police Department.

comments powered by