Animated JUSTICE LEAGUE DARK Trailer/Synopsis
Posted by: Bill "Jett" Ramey (Follow @BATMANONFILM)
Date: November 16, 2016

Via the fine folks at Warner Home Entertainment, check out the trailer for the next DCU animated film, JUSTICE LEAGUE DARK, which will be available on digital HD on January 24, 2017 and released on Blu-ray on February 7, 2017...
The official synopsis...
When innocent civilians begin committing unthinkable crimes across Metropolis, Gotham City and beyond, Batman must call upon mystical counterparts to eradicate this demonic threat to the planet. Enter Justice League Dark, reluctantly led by the Hellblazer himself, John Constantine. Like Batman, Constantine is a cunning, often cynical loner who is the best at his chosen profession – but quickly realizes the sinister forces plaguing the planet will require help from other supernatural alliances. Forming a new "league" with sorceress Zatanna, otherworldly Deadman, and Jason Blood and his powerful alter ego Etrigan the Demon, this team of dark arts specialists must unravel the mystery of Earth's supernatural plague and contend with the rising, powerful villainous forces behind the siege – before it's too late for all of mankind.
And the box art...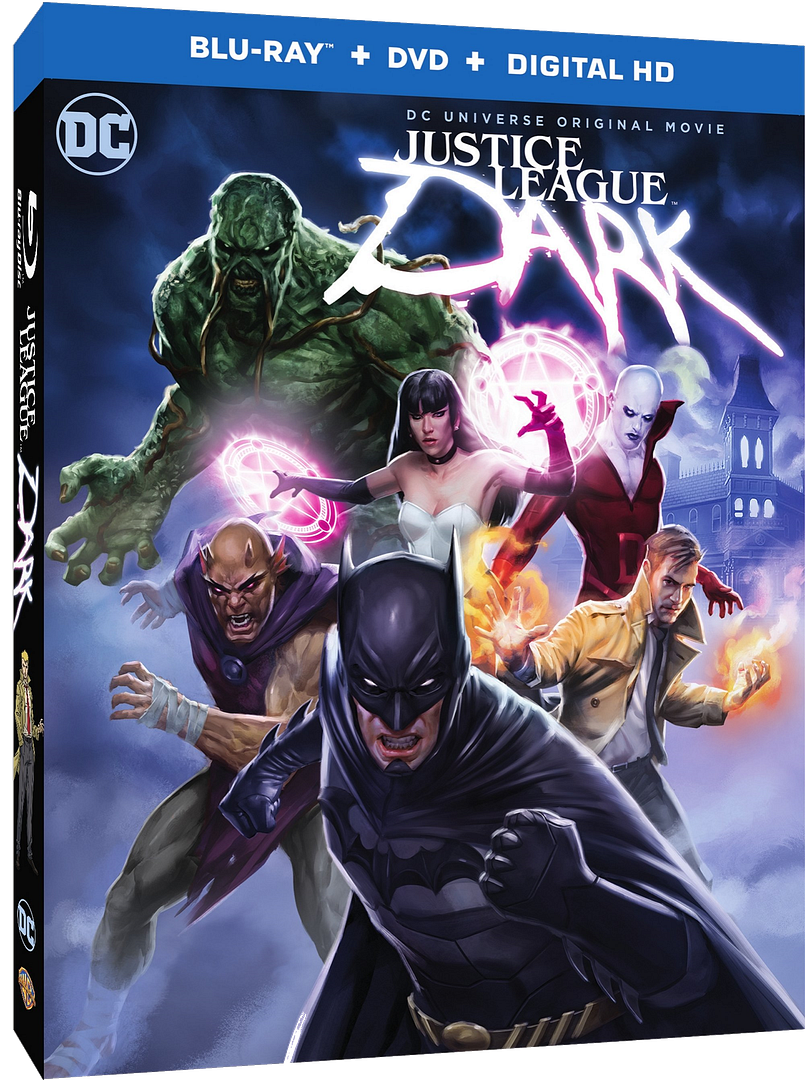 I've LONG been a supporter of the live-action JUSTICE LEAGUE DARK project that's been in semi-development hell for a few years now (*fingers crossed* that it comes to fruition). Thus, I figure this animated film is WB's way of kinda-sorta seeing how much interest might be in the aforementioned live-action version (ala BATMAN: ASSAULT ON ARKHAM which was basically a Suicide Squad movie). BUT…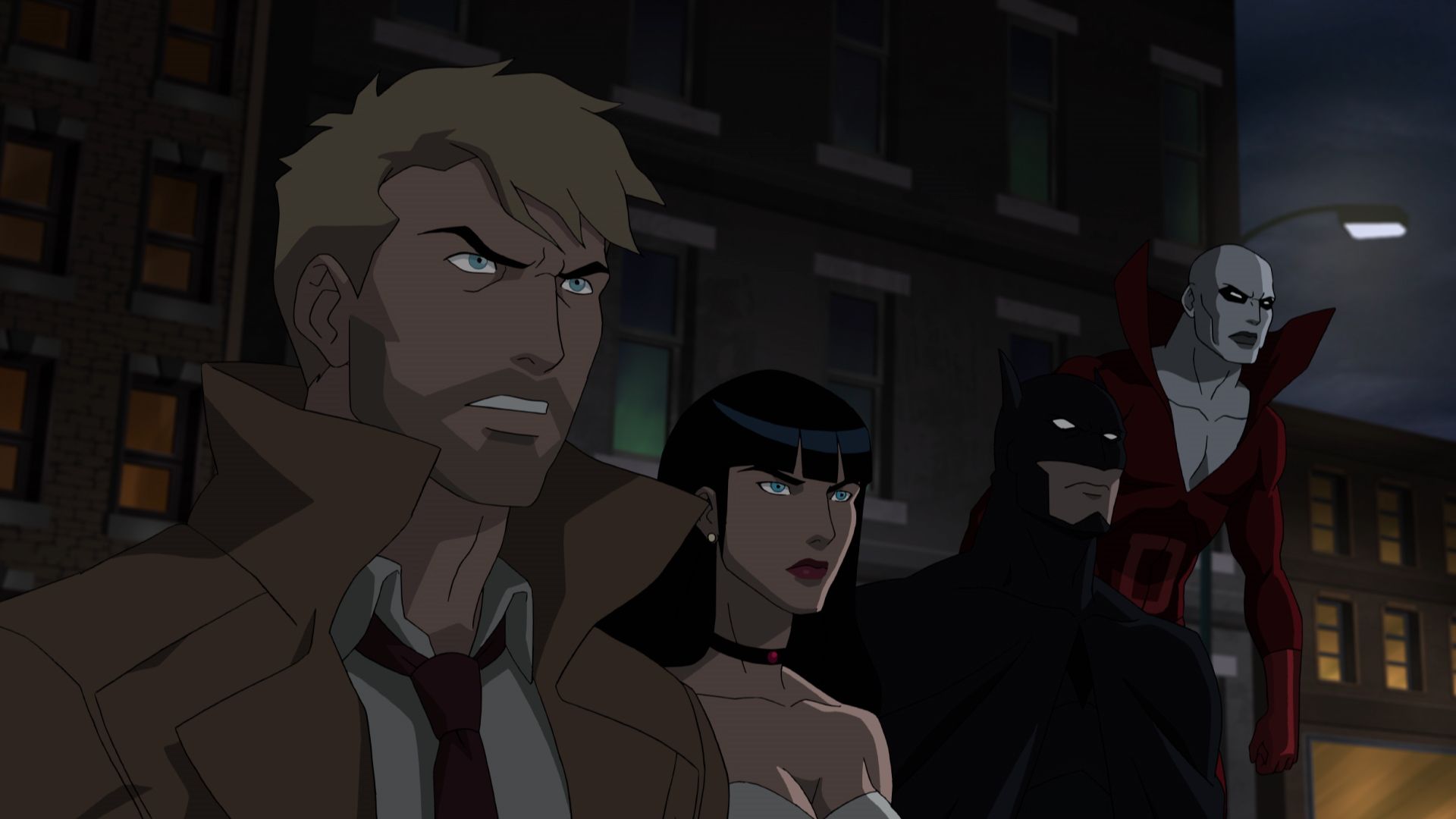 I'm not too much digging injecting Batman into this animated film. Why? Oh, come on now – I'm sure if you're reading this, you know the answer! (ANSWER: I'm not a fan of injecting Batman into the fantastical and supernatural.)
Of course, we all know WHY Batman's in it, right…RIGHT?
$$$.
Oh yeah, it's rated R.
What's your thoughts on all this?! Sound off on in the comments section below!
JUSTICE LEAGUE DARK will be available on digital HD on January 24, 2017. It will be released on Blu-ray/DVD on February 7, 2017.

comments powered by