BATMAN: RETURN OF THE CAPED CRUSADERS
World Premiere at NYCC '16
Posted by: Bill "Jett" Ramey (Follow @BATMANONFILM)
Date: August 25, 2016

Via a press release sent to BOF from Warner Bros. Home Entertainment. Wish I could be in October for this! Check it out...
BURBANK, CA (August 25, 2016) – In poetically appropriate fashion, BATMAN: RETURN OF THE CAPED CRUSADERS will have its World Premiere in Gotham itself as Warner Bros. Home Entertainment debuts the full-length animated Batman feature film on Thursday, October 6 at New York Comic Con.
Available November 1, 2016 on Blu-ray™ Combo Pack and DVD, fans will get their first chance to see the film during a two-hour premiere and Panel starting at 5:30 PM on New York Comic Con's Main Stage at the Javits Center.
Adam West (Batman) headlines the post-premiere Panel alongside director Rick Morales and screenwriters Michael Jelenic and James Tucker. Tucker and Jelenic also serve as Supervising Producer and Producer, respectively, on the film. Warner Bros. Animation President and the film's Executive Producer Sam Register will moderate the festivities.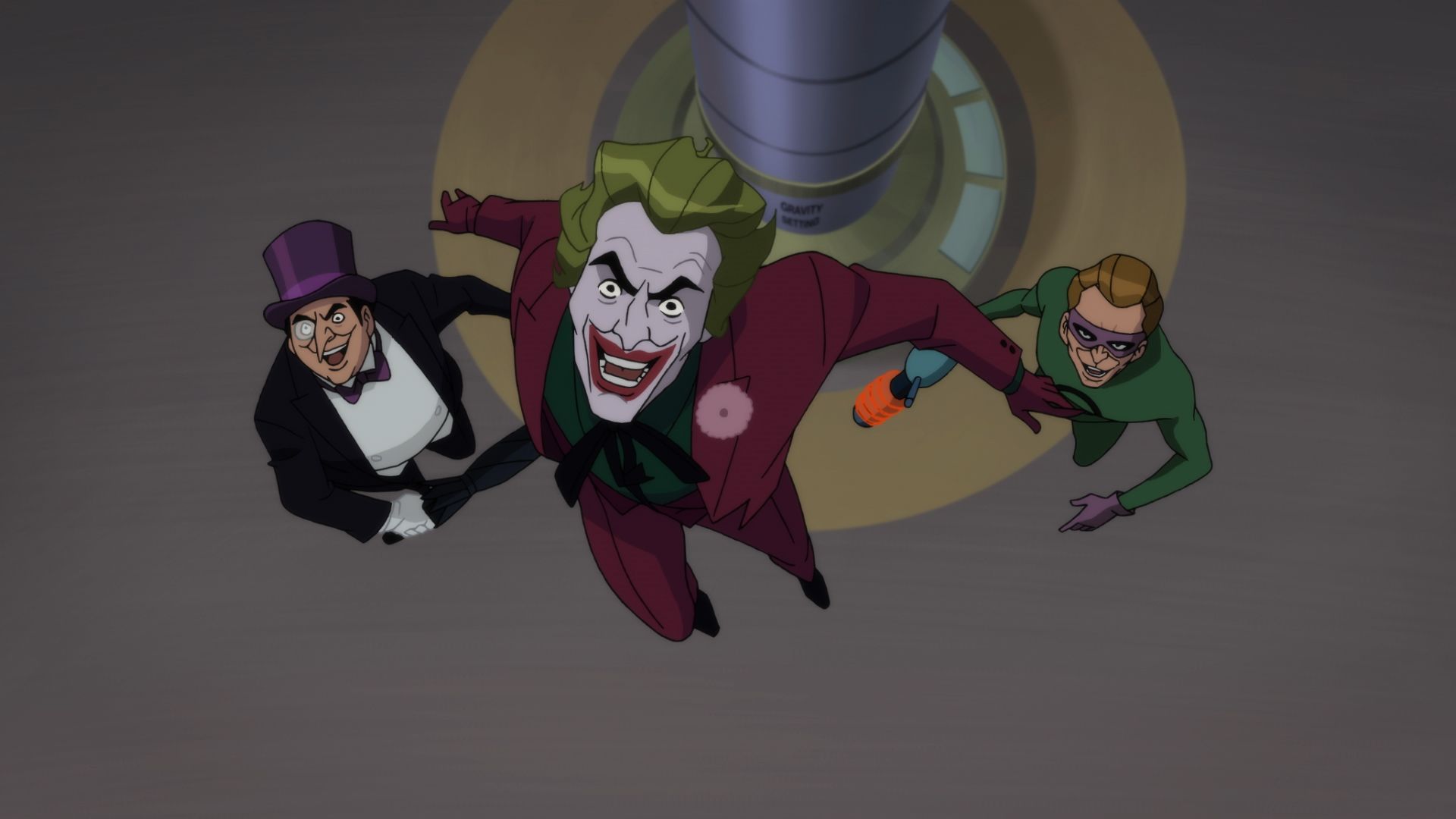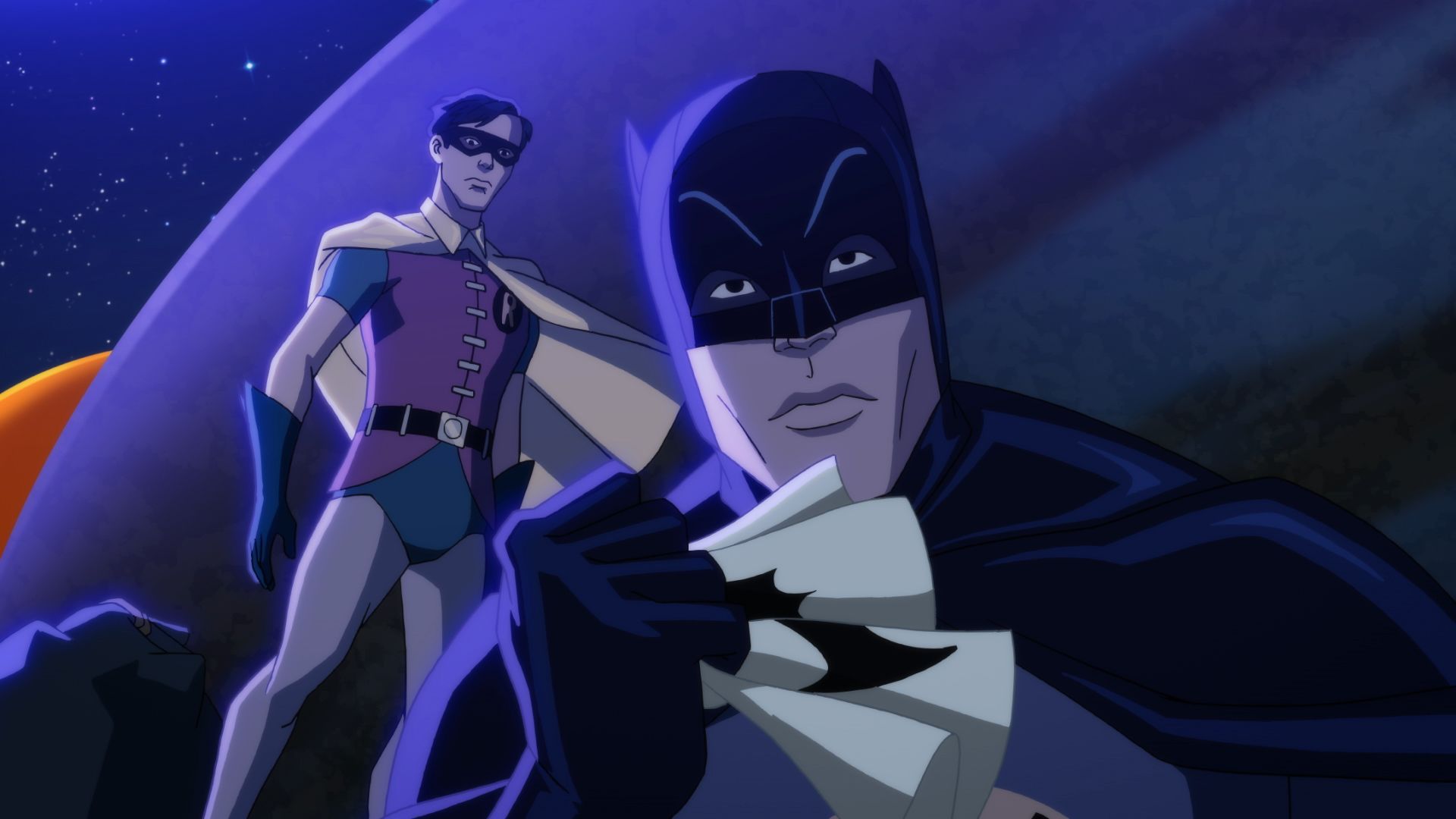 Produced by Warner Bros. Animation and DC Entertainment, the film takes fans back to the 1960s as Batman and Robin spring into action when Gotham City is threatened by a quartet of Batman's most fiendish foes – The Penguin, The Joker, The Riddler and Catwoman. The four Super-Villains have combined their wicked talents to hatch a plot so nefarious that the Dynamic Duo will need to go to outer space (and back) to foil their arch enemies and restore order in Gotham City. It's a truly fantastic adventure that will pit good against evil, good against good, evil against evil … and feature two words that exponentially raise the stakes for both sides: Replicator Ray. Holy Multiplication Tables!
BATMAN: RETURN OF THE CAPED CRUSADERS will be available to own on Digital HD starting October 11, 2016.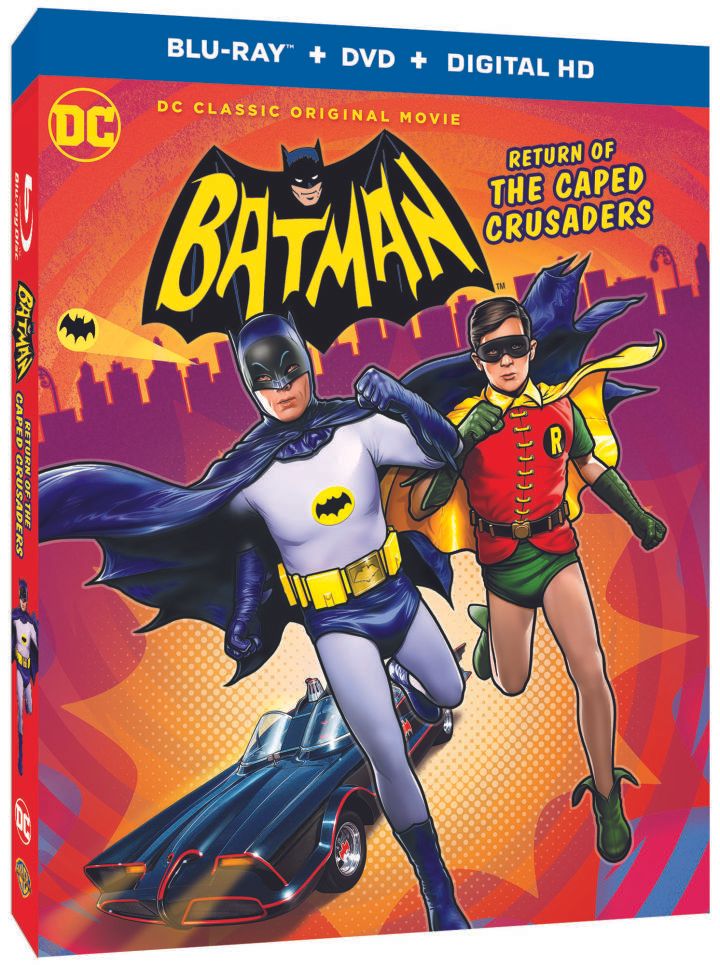 BATMAN: RETURN OF THE CAPED CRUSADERS – featuring the voices of Adam West (Batman), Burt Ward (Robin), and Julie Newmar (Catwoman) – will be released on Digital HD on October 11, 2016 and on Blu-ray on November 1, 2016.

comments powered by