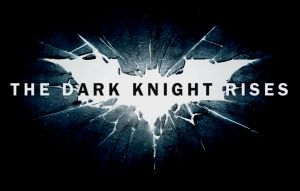 THE DARK KNIGHT RISES is the third and final installment of director Christopher Nolan's "Dark Knight Trilogy." After nearly two years of pre-production, filming and post-production, the film hit theaters on Friday, July 20, 2012. It's world premiere took place in New York City on Monday, July 16, 2012. The DVD/Blu-ray edition of the film will be released in the Fall of 2012.
BOF's RISES COVERAGE

Click on either banner above for BOF's full RISES coverage in 2011 and 2012.
Bar none, this was the BEST coverage of RISES anywhere!
CAST
BATMAN/Bruce Wayne - Christian Bale
Alfred Pennyworth - Michael Caine
Jim Gordon - Gary Oldman
Lucius Fox - Morgan Freeman
Selina Kyle - Anne Hathaway
Bane - Tom Hardy
John Blake - Joseph Gordon-Levitt
Mayor Anthony Garcia - Nestor Carbonell
Deputy Commissioner Foley - Matthew Modine
Dr. Leonid Pavel - Alon Aboutboul
Bardad - Josh Stewart
Congressman - Brett Cullen
Daggett - Ben Mendelsohn
Jen - Juno Temple
Dr. Jonathan Crane - Cillian Murphy
Ra's Al Ghul - Liam Neeson
Young Ra's Al Ghul - Josh Pence
CREW
Director - Christopher Nolan
Screenplay - Jonathan Nolan and Christopher Nolan
Story - David S. Goyer and Christopher Nolan. Based upon characters appearing in comic books published by DC Comics Batman created by Bob Kane and Bill Finger.
Producers - Christopher Nolan, Emma Thomas, Charles Roven
Executive Producers - Benjamin Melniker, Michael E. Uslan, Kevin De La Noy, Thomas Tull
Music - Hans Zimmer
Cinematography - Wally Pfister
Editing - Lee Smith
Costume Design - Lindy Hemming
Special Effects Supervisor - Chris Corbould
Visual Effects Supervisor - Paul Franklin
OFFICIAL WB SYNOPSIS
"The epic conclusion to filmmaker Christopher Nolan's Dark Knight trilogy."
It has been eight years since The Batman vanished into the night, turning, in that instant, from hero to fugitive. Assuming the blame for the death of D.A. Harvey Dent, the Dark Knight sacrificed everything for what he and Commissioner Gordon both hoped was the greater good. For a time the lie worked, as criminal activity in Gotham City was crushed under the weight of the anti-crime Dent Act.
But everything will change with the arrival of a cunning cat burglar with a mysterious agenda. Far more dangerous, however, is the emergence of Bane, a masked terrorist whose ruthless plans for Gotham drive Bruce out of his self-imposed exile. But even if he dons the cape and cowl again, Batman may be no match for Bane. - Warner Bros. Pictures
INFO
Studio - Warner Bros. Pictures, Legendary Pictures, Syncopy Films, DC Entertainment
Official Site - www.THEDARKKNIGHTRISES.com
Budget - $250 million
Length - 2 hours 45 minutes
Rating - PG-13
U.S. Release Date - Friday, July 20th, 2012
Leading an all-star international cast, Oscar® winner Christian Bale ("The Fighter") again plays the dual role of Bruce Wayne/Batman. "The Dark Knight Rises" also stars Anne Hathaway, as Selina Kyle; Tom Hardy, as Bane; Oscar® winner Marion Cotillard ("La Vie en Rose"), as Miranda Tate; and Joseph Gordon-Levitt, as John Blake.
Returning to the main cast, Oscar® winner Michael Caine ("The Cider House Rules") plays Alfred; Gary Oldman is Commissioner Gordon; and Oscar® winner Morgan Freeman ("Million Dollar Baby") reprises the role of Lucius Fox.
The screenplay is written by Jonathan Nolan and Christopher Nolan, story by Christopher Nolan & David S. Goyer. The film is produced by Emma Thomas, Christopher Nolan and Charles Roven, who previously teamed on "Batman Begins" and the record-breaking blockbuster "The Dark Knight." The executive producers are Benjamin Melniker, Michael E. Uslan, Kevin De La Noy and Thomas Tull, with Jordan Goldberg serving as co-producer. The film is based upon characters created by Bob Kane and published by DC Comics.
Behind the scenes, "The Dark Knight Rises" reunites the director with several of his longtime collaborators, all of whom worked together on "The Dark Knight." The creative team includes director of photography Wally Pfister, who won an Oscar® for his work on Nolan's "Inception"; production designers Nathan Crowley and Kevin Kavanaugh; editor Lee Smith; and Oscar®-winning costume designer Lindy Hemming ("Topsy-Turvy"). In addition, Paul Franklin and Chris Corbould, who both won Oscars® for the effects in "Inception," supervised the visual and special effects, respectively. The music is composed by Oscar® winner Hans Zimmer ("The Lion King").
In helming the film, Christopher Nolan utilized IMAX® cameras even more extensively than he did on "The Dark Knight," which had marked the first time ever that a major feature film was even partially shot with the large-format cameras.
"The Dark Knight Rises" will be presented on 70-millimeter film in 102 IMAX 15/70mm locations worldwide. Christopher Nolan stated, "Having shot almost half the picture with large-format IMAX film cameras, it is very important to me that we show 'The Dark Knight Rises' in the IMAX film format wherever possible. Audiences everywhere should be assured that every presentation of the film will be of the highest standard—having benefited from the clarity and depth IMAX cameras offer. However, these 102 screens will showcase the original IMAX film photography in its optimum form, and I hope anyone who has an opportunity to experience the film in these theatres will seek it out."
Warner Bros. Pictures presents, in association with Legendary Pictures, a Syncopy Production, a Film by Christopher Nolan, "The Dark Knight Rises." Opening in theatres and IMAX, the film will be distributed worldwide by Warner Bros. Pictures, a Warner Bros. Entertainment Company.
STATS/BOX OFFICE
Domestic: $447,937,000
Foreign: $632,902,188
Total: $1,080,839,188
BOF's RISES REVIEWS
RISES Review by Mark Hughes (7/18/12)

RISES Review by Sean Gerber (7/19/12)

RISES Review by JoAnne Hyde (7/19/12)

RISES Review by Mark Reinhart (7/23/12)

RISES Review by Matt Grazel (7/25/12)

RISES Review by Chris Clow (7/24/12)

RISES Review by Robert Reineke (7/28/12)
BOF's THE DARK KNIGHT RISES SET VISIT

In August of 2011, I (BOF's founder, Bill "Jett" Ramey) traveled to Pittsburgh, PA and visited the set of THE DARK KNIGHT RISES.

Warner Bros. and the filmmakers kicked it up a few notches when it came to this official set visit. It wasn't just any old building that Team Nolan was turning into a

So, on one drizzly August morning in Pittsburgh, a select few online journalists and I boarded a shuttle bus in the city's downtown and headed over to the home of the NFL's Pittsburgh Steelers, Heinz Field. There, we were able to sit in the stadium's press box and watch a "football game" between the fictional Gotham Rogues and the Rapid City Monuments.

We -- the members of the press -- were tucked away in the Heinz Field press box, thus we had a fantastic view of what was being filmed down on the field. Plus, we also had a live feed via an HD monitor that gave the POV from the cameras. >>> CLICK HERE or on the logo above the the full report!
THE DARK KNIGHT RISES PRESS JUNKET
Interview - Christopher Nolan (7/10/12)

Interview - Christian Bale (7/11/12)

Interview - Anne Hathaway (7/12/12)

Interview - Sir Michael Caine (7/12/12)
INTERVIEWS
Interview - Michael Uslan (8/19/12)

Interview - Chris Corbould (11/7/12)
IMAGES
The Official RISES Gallery
1st Image of Tom Hardy as Bane (5.20.11)

1st Image of Anne Hathaway as Catwoman (8.5.11)

Bane and Batman publicity stills (12.23.11)

Christian Bale as The Batman ENTERTAINMENT WEEKLY Cover (1.11.12)

3 New RISES images via ENTERTAINMENT WEEKLY (1.12.12)

Anne Hathaway as Catwoman (4.11.12)
PODCASTS
Jett on Leo Quinones' "The Film Freak" Radio Show (8/11/12)

BOF's THE DARK KNIGHT RISES Podcast (7/29/12)

BOF on Rome, GA's Q102 FM (7/17/12)

BOF on "THE ROD RYAN SHOW" (7/17/12)

Trailer #4 Discussion (6/21/12)

MTV Footage Discussion/JL Film (6/7/12)

Set Visit Podcast (5/28/12)

Nolan Talks Bane (5/20/12)

RISES Trailer #3 Discussion (5/5/12)

New RISES Footage at CinemaCon '12 (4/25/12)

RISES in ENTERTAINMENT WEEKLY (4/14/12)

Will RISES Be At Comic Con '12? (3/25/12)

The BOF Podcast Returns! (3/10/12)

Trailer #2, PROLOGUE, and 2012! (12/17/11)

RISES at Halftime (8/14/11)

1st RISES Trailer Discussion (7/18/11)

JGL, Young Ra's Al Ghul, and Reboot...Already?! (4/11/11)

Tom Hardy is Bane/Anne Hathaway is Catwoman! (Part 2 of 2) (1/26/11)

Tom Hardy is Bane/Anne Hathaway is Catwoman! (Part 1 of 2) (1/25/11)

MAILBAGS
Post-RISES Mailbag #1

Post-RISES Mailbag #2

Post-RISES Mailbag #3
THE DARK KNIGHT RISES POSTERS & Banners
Poster #1 (July 11, 2011)

Poster #2 (December 10, 2011)

Poster #3 (May 21, 2012)

"RISE" Character Posters (May 22, 2012)

"Snow" Character Posters (May 22, 2012)

BOF Exclusive "Set Visit" Character Banners (May 24, 2012)

"Bane vs. Batman" Character Banners (May 25, 2012)

"Catwoman's Boot" Poster (May 25, 2012)

Catwoman and Batman Character Posters (May 26, 2012)
TRAILERS
Trailer #1 (July 18, 2011)

Trailer #2 (December 19, 2011)

Trailer #3 (May 1, 2012)

Trailer #4 (June 19, 2012)

"Nokia" Trailer #5 (July 6, 2012)

"Comcast" Trailer #6 (July 11, 2012)
TV Spots
TV Spot #1 (May 23, 2012)

TV Spot #2 (May 24, 2012)

TV Spot #3 (May 29, 2012)

TV Spot #4 (May 27, 2012)

TV Spots #5 & #6 (June 4, 2012)

Advance Tickets On Sale TV Spot (June 7, 2012)

UK TV Spot (June 11, 2012)

No Dialogue/New Footage TV Spot (June 18, 2012)

TV Spot #10 (June 29, 2012)

HK TV Spot (July 5, 2012)

TV Spot #11 (July 10, 2012)

comments powered by