Kate Ledger: Heath Wanted To Play The Joker Again
Posted by: Bill "Jett" Ramey (Follow @BATMANONFILM)
Date: May 5, 2017

It's a question that's been debated for over 9 years: If he hadn't have passed, would Heath Ledger have reprised his role as The Joker in Christopher Nolan's third – and final – Batman film?
I'll give you my take on that question shortly, but according to his sister, Kim Ledger (via NEWS.AU.COM), Heath was game to play The Joker again.
"I spoke to him the night before (he died) and we were laughing and joking. He was so proud of what he had done in Batman. And I know he had plans for another Batman. He loved working with Chris Nolan and Christian Bale and Gary Oldman. He just had the best time ever doing that film. When he came home at Christmas he couldn't wait to tell us all about it and he was doing the voice and laughing, showing me all the rushes. We had a great time."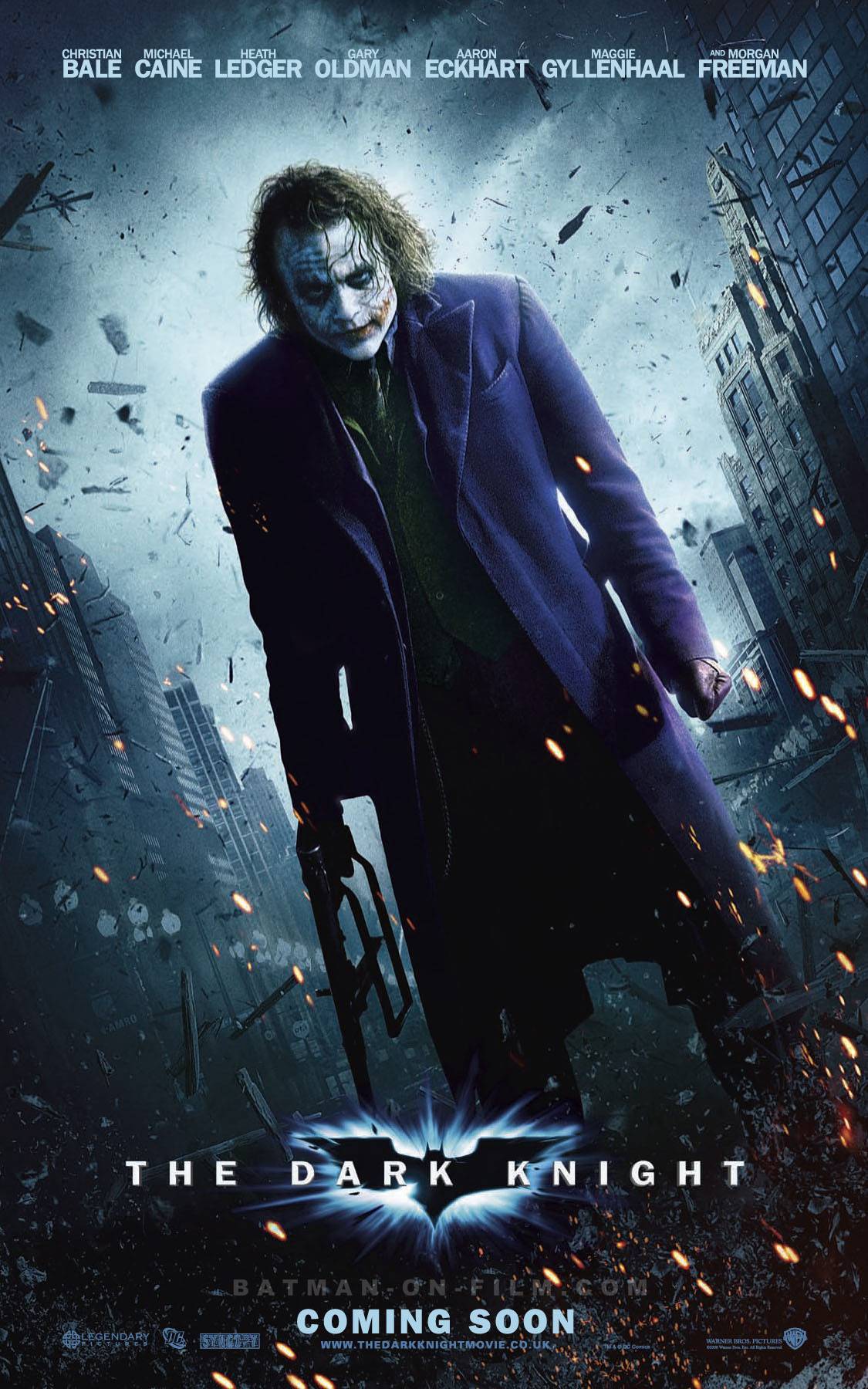 Ms. Ledger's comments about how much her brother enjoyed working on THE DARK KNIGHT makes wish even more that I had had the chance to meet and interview him. While on the set of TDK in Chicago back in 2007 (10 years ago, really?), Heath wasn't scheduled to work a few days before or after, thus he wasn't on the interview schedule and didn't get to visit with him. BUT, I do remember quite well what Gary Oldman – in full "Gordon" garb as he was about to film the scene of him running up the steps of the "Gotham National Bank" – said about Heath's work so far as The Joker. "This kid," he said as he pointed to a large hanging picture of Heath as The Joker (that first released image), "is doing something that's going to blow people away."
*goosebumbs*
Anyway, enough of the reminiscing!
While Heath wanted to play The Joker again, I'm not sure he would have if he had lived. When it came to creating THE DARK KNIGHT TRILOGY, Chris Nolan put everything into each film – he held nothing back – and truly made those three movies one at a time. Yes, there was talk once of The Joker coming back in the third film (going on trial for scarring Harvey Dent), but that was the idea before Chris Nolan, David Goyer and Jonathan Nolan came up with the story for THE DARK KNIGHT.
The more I thought about it over all these years, I find it hard to believe that Chris Nolan would want to do another "Batman vs. The Joker" story after he created one of the greatest of all time in THE DARK KNIGHT (no matter the medium). Does anyone really want to try to top that or – more significantly – repeat himself? I think not.
Now, it's certainly possible that Heath could've returned and showed up in THE DARK KNIGHT RISES via a cameo ala Cillian Murphy as Jonathan Crane. But I'm of the mind that Ledger's Joker would not have returned as the main villain in Nolan's final Batman film – if at all.
What do you think? Would we have seen Heath Ledger as The Joker again after THE DARK KNIGHT if he had lived? Post your take in the comments section below.

comments powered by