BOF's LEGO BATAN MOVIE Watch Party/Get-Together/Gathering!
Posted by: Bill "Jett" Ramey (Follow @BATMANONFILM)

Join BOF PODCAST co-host Rick Shew, "Announcer Rachel", and the founder of BOF, Bill "Jett" Ramey, on Saturday, February 11, 2017 to check out THE LEGO BATMAN MOVIE at the SANTIKOS SIVERADO 19 IMAX TOMBALL, TX.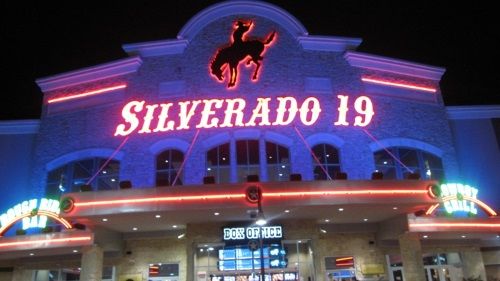 We are viewing a 7PM-ish screening on Friday, August 5, 2016. The hanging-out will start around 4PM-ish. This IMAX theater has a full restaurant and bar. Visit this event's FACEBOOK PAGE. And, KIDS ARE WELCOME!
DISCLAIMER/FYI: YOU and YOUR PARTY are responsible for purchasing tickets, food, beverages, and travel to and from the theater. Only the Bat-Fellowship is free! The SANTIKOS SIVERADO 19 TOMBALL is not in any way sponsoring this event.
LIMITATION OF LIABILITY: IN NO WAY WILL BATMAN-ON-FILM.COM OR ANYONE ASSOCIATED WITH THE SITE BE RESPONSIBLE OR LIABLE FOR ANY DAMAGES OR LOSSES OF ANY KIND, INCLUDING WITHOUT LIMITATION DIRECT, INDIRECT, INCIDENTAL, CONSEQUENTIAL, OR PUNITIVE DAMAGES, ARISING OUT OF ATTENDING THIS EVENT.
It feels good to be bad.
In the irreverent spirit of fun that made "The LEGO® Movie" a worldwide phenomenon, the self-described leading man of that ensemble – LEGO Batman – stars in his own big-screen adventure: "The LEGO® Batman Movie." But there are big changes brewing in Gotham, and if he wants to save the city from The Joker's hostile takeover, Batman may have to drop the lone vigilante thing, try to work with others and maybe, just maybe, learn to lighten up.

comments powered by