INJUSTICE: GODS AMONG US - Kevin Smith Spot
Posted by: Bill "Jett" Ramey (@BATMANONFILM)
April 8, 2013

Here's the new TV spot for INJUSTICE: GODS AMONG US featuring Kevin Smith and Jason Mewes. Since the fine folks behind the game were kind enough to send it tom em - and because I'm both a Batman and Kevin Smith fan -- I figured I'd post it here on BOF.
Injustice: Gods Among Us is an all-new game developed by award-winning NetherRealm Studios. The title debuts a bold new fighting game franchise that introduces a deep, original story featuring a large cast of favorite DC Comics icons such as Batman, Green Arrow, Cyborg, Harley Quinn, Nightwing, Solomon Grundy, Superman, The Flash, Wonder Woman, Green Lantern and many others. Set in a world where the lines between good and evil are blurred, players will experience heroes and villains engaging in epic battles on a massive scale.
Injustice: Gods Among Us is scheduled for release on April 16, for the Xbox 360® video game and entertainment system from Microsoft, PlayStation®3 computer entertainment system and the Wii U™ system from Nintendo.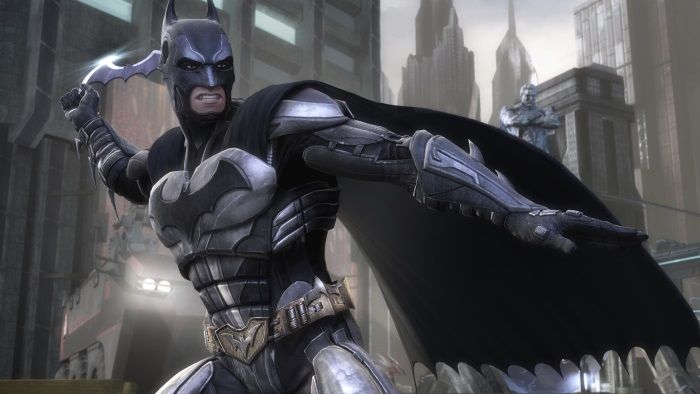 I must say, Batman from the game looks pretty damn cool! I believe I shall be getting a copy for reviewing purposes. Thus, I'll have to get my 16 year old son to play through it and tell me what he thinks!


comments powered by