Inside ARKHAM ORIGINS: A BOF Preview
Author: Bobby Barrett
July 27, 2013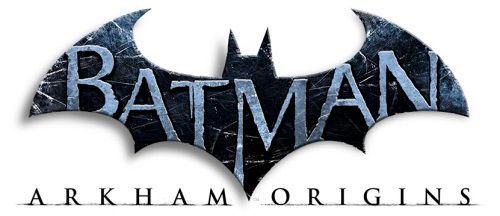 BATMAN: ARKHAM ORIGINS had a huge presence at Comic-Con International in San Diego last week, and BOF was fortunate enough to not only play through a demo of the game, but to get a little face time with some of the talent from WB Games Montreal, who are working tirelessly to get it ready for its October 25th release date.
Set in a roughly "Year Two" era for Batman, ORIGINS takes place several years before the events of BATMAN: ARKHAM ASYLUM and BATMAN: ARKHAM CITY. Game Director Eric Holmes sates that when approaching the project, the studio thought it "would be interesting to see things fall into place as the way that we know them," citing the 1990s LEGENDS OF THE DARK KNIGHT comics as a big influence on the game's story. The director's favorite example of this is Batman's relationship with Jim Gordon, who at the game's opening "is hunting Batman, because Batman is a vigilante outlaw, and Gordon is tasked with bringing him in. But we know that that's not the rest of their lives, we know that eventually they will have a friendship that will last a lifetime. By having it start somewhere else, it makes it interesting because we get to see things start to change." He assures us that this is but one example, and guarantees big payoffs for many different characters, but is careful to avoid story spoilers.
The demo at SDCC was the same one shown at E3 back in June, giving players a taste of the "New Gotham" portion of Gotham City, being showcased in these games for the first time. Holmes shares that even though "Old Gotham", also present in ARKHAM ORIGINS, is a modified version of the map created by previous developer Rocksteady for ARKHAM CITY, "New Gotham" is entirely WB Montreal's creation, calling this area a "more vertical, majestic environment" in comparison. This environment introduces us to the "Crime in Progress": in the same vein as the "Assault in Progress" encountered in CITY, one can choose to stop what they are doing and stop a group of thugs committing a crime, or press on with the larger mission at hand.
Diving into this group of thugs gives us our introduction to a new type of enemy: the Armored Enforcer. Similar to the Armored Thug in ARKHAM CITY, this is one character you need to keep your eye on during a brawl. Larger than the rest, this enemy is decked out in armor and cannot be counter-attacked. Batman is forced to use stun moves to rip off this thug's armor and perform beat-down attacks to finish him. The other enemy Montreal was excited to showcase was the Martial Artist: a foe that improves on Talia's Guards from CITY. Not only are these guys fast, but they can counter Batman's moves, and even his counters! Brawling with these Gotham scum are sure to make one really appreciate the series' Freeflow Combat System, back in full effect for ORIGINS. The fights flow just as smooth as in previous games (if not more so), and Batman's fighting style has been regressed to more of a boxer-like quality and less like a martial artist. This more blunt combat style is sure to bring back fond memories of Christian Bale's moves in "The Dark Knight Trilogy."
Before proceeding on my search for Black Mask (the main baddy this time around), I am given a chance to check out this game's version of the Crime Scene Scan, and I can tell you they've really ramped this up! Whereas in the previous games, you would have a small area to "scan" with your Detective Mode and simply look for highlighted items until you found what would lead you to the next point -- this time around, Batman needs to search for pieces of evidence…then, piece them together to virtually rewind the crime scene. As pieces of evidence are collected, they reveal a partial simulation of the crime, which can be played backwards and forwards at the player's desire. Once all the pieces are collected, the crime scene can be fully simulated, leading The Dark Knight to his prey.
And speaking of prey, a fun little toy they've added here is the Remote Claw, which puts a new spin on moves like the Inverted Takedown, allowing Batman to aim the Claw at two separate objects, fire it and connect the two. This can be used to hang a thug to a gargoyle, or crush a propane tank into them ("To cause only minor injuries, of course," a Montreal rep jokes). For simpler needs, the Remote Claw also appears to take the place of the Line Launcher from the previous games, as Batman can also use it to zip-line from point to point.
The demo wraps up with a surprise encounter with two very familiar foes. Bane (looking more like his original comics incarnation than before), with almost animal-like instincts, rips Batman from his hiding spot (I guess the shadows betrayed him), and drags him over to what may or may not be Batman's first ever encounter with The Joker! I got conflicting answers when I pursued that question, Holmes insists that we're better off not knowing until we actually play the full game, and I'm inclined to agree with him.
As the cinematic progress, any lingering doubt over this game's freshman voice cast should be put to rest. Roger Craig Smith and Troy Baker fully embrace the roles of Batman and The Joker, respectively. Not imitating, but 100% honoring the shoes previously filled by Kevin Conroy and Mark Hamill, the change does not come off as distracting in the slightest. BOF gained a brief audience with the voice talent, where Smith assured fans, "When you get a job like this, your first goal is: don't get fired! Of course you want it to be good, you want the fans to be pleased with it." Baker added, "Growing up, we would rush to be home by 4:30 so we could catch those guys [Conroy and Hamill] on TV. So I'm definitely a fan." Holmes mentions that, out of the already revealed characters in the game, Baker's Joker is the Montreal staff's favorite: "There's something to being able to get this character right…it's easy to just go over the top with him, but to have that subtlety, that's something he's really got down."
We might still be a couple years away from seeing The Dark Knight dominate the silver screen again, but the ARKHAM games are consistently delivering the next best thing. With the release date for ARKHAM ORIGINS right around the corner, Batman's past has never felt so
current. - Bobby Barrett
BATMAN: ARKHAM ORIGINS is the next installment in the blockbuster "Batman: Arkham" videogame franchise. Developed by WB Games Montréal, the game features an expanded Gotham City and introduces an original prequel storyline set several years before the events of ARKHAM ASYLUM and ARKHAM CITY, the first two critically acclaimed games of the franchise. Taking place before the rise of Gotham City's most dangerous criminals, the game showcases a young and unrefined Batman as he faces a defining moment in his early career as a crime fighter that sets his path to becoming the Dark Knight. As the story unfolds, players will meet many important characters for the first time and forge key relationships.



comments powered by