DETECTIVE COMICS #36
Author: Matt Grazel
November 15, 2014

SYNOPSIS: In "Terminal" part 2, Batman's efforts to stop a contagion at the Gotham Airport come crashing down!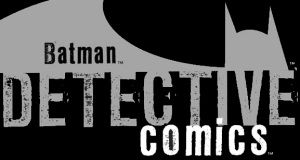 Detective Comics #36 concludes the two-part story by the creative team of writer Ben Percy and artist John Paul Leon. In "Terminal 2," Gotham International Airport is quarantined while Batman and the police chief of the airport, Ed Boar, attempt to resolve the threat from eco-terrorist Magnus Magnuson.
After hearing the possible location of Magnuson on the news, Batman seeks out the help of Dick Grayson. Grayson's current location is in Belarus, a country in Eastern Europe. Due to the urgency of the situation at Gotham International Airport and Batman's weaken condition; Dick agrees to help find an ally of Magnuson's.
Dick finds out Magnuson's girlfriend owns a club and goes to confront her to ask of Magnus' whereabouts. Dick finds out that Magnuson is in Gotham Airport and that Magnuson's blood is the vaccine to the contagion that has the potential to endanger Gotham.
The individual in charge of the air traffic control center tells Batman that the plane that crashed into the airport had a body in the hold. Batman tells Boar that is likely the source of the epidemic. A weakened Boar tells Batman he will not be able to go with him to investigate because he is to ill.
Percy's depiction of Batman is what makes the character heroic. Batman is frail from being infected but displays the fortitude to carry on. Batman enters the plane and encounters Magnuson who was disguised as a member of the Center for Disease Control. The two engage in a brief fight before Batman gains the upper hand and knocks him unconscious. Batman takes a sample of Magnuson's blood so antibodies can be reproduced.
Percy also manages to show a side of Bruce Wayne that is not seen very often. Once he is healthy, he agrees with Alfred's advice in issue #35 and decides to take time off and enjoy himself. Alfred is both happy and surprised with Bruce's decision.
Leon's artwork has a distinctive style to it that is complemented with colors by himself and Dave Stewart. The artwork and Percy's writing make this two-part story an entertaining read especially because of its plot, which is very realistic.
Francis Manapul and Brian Buccellato return next month for issue #37 of Detective Comics. As hinted at the end of issue #34, the story arc will feature the villain Anarky – Matt Grazel
GRADE: A-



comments powered by