SYNOPSIS:
The next great Batman murder-mystery continues to unfold in "Icarus" part three, brought to you by the acclaimed creative team of THE FLASH! Batman is caught in the clutches of the crime boss known as "The Squid" as he digs deeper into a whodunit for the ages!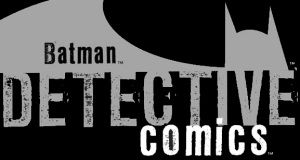 Batman is determined to find who murdered Elena Aguila in part three of "Icarus." Detective Harvey Bullock is set on finding evidence that Bruce Wayne is connected to his investigation of the Icarus drug, which led to Elena's killing.
One of the more stunning panels in the first story arc of Detective Comics by the creative team of Francis Manapul and Brian Buccellato is in this issue. Annette Aguila asks a question aloud regarding who would want to save Gotham and Batman appears behind her and says he is willing to rescue the city.
Batman explains to Annette he protects Gotham to make a difference. He reminds Annette that her mother strived to change the city before her death. Annette feels hopeless and is looking for solutions to make her pain and sorrow fade away.
The sequence where Batman is captured by the Squid's pet octopus is eye- catching because of the colors that are included throughout the panels of the aquarium. Manapul and Buccellato's decision to have Batman battle free from the grasp of an octopus is interesting from the perspective that Batman rarely fights creatures.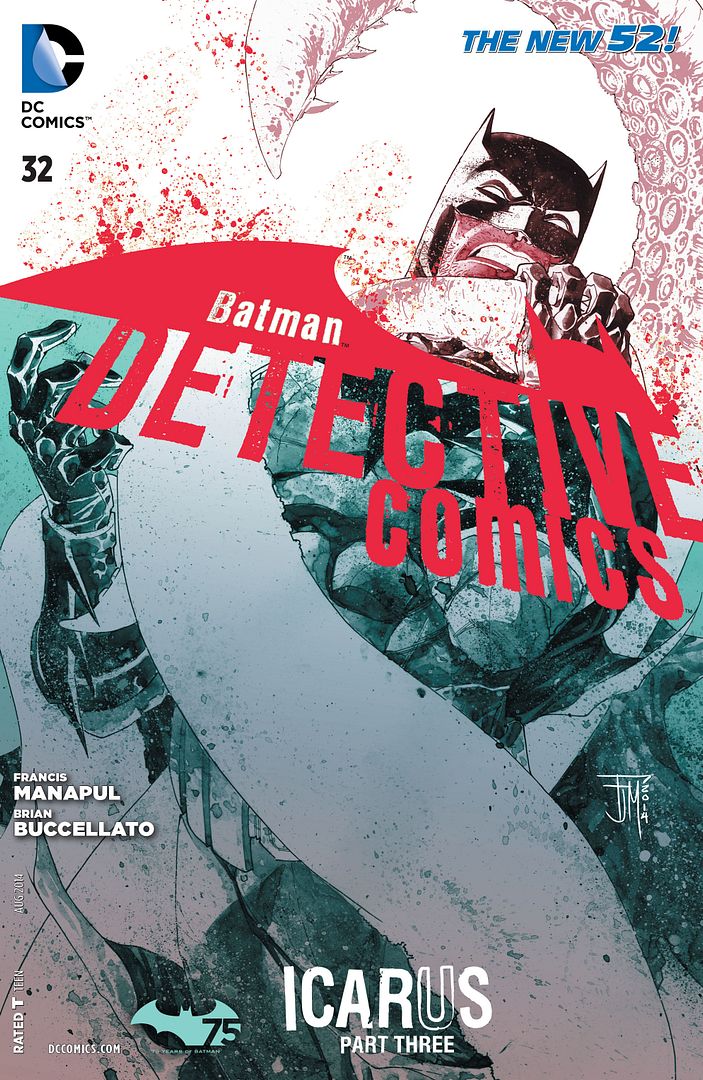 DETECTIVE COMICS #32 Cover
Once Batman is able to free himself, he is in the middle of a showdown between the Squid's gang and the Kings of the Sun. The final page leaves the story in the midst of an impending clash between the gangs and is another panel that is appealing to look at.
There have been many impressive panels throughout the three issues of Manapul and Buccellato's run on Detective Comics thus far. Manapul's cover is excellent as he includes a variety of colors and incorporates the Detective Comics logo in the middle of the cover, which is fitting for the front of this issue.
Issue #32 ends on a cliffhanger and fans of Manapul and Buccellato's run on this title have a lot to look forward to regarding this story arc. There are plots involving several characters that will be intriguing to read in the upcoming months. - Matt Grazel