BATMAN #25
Author: John Bierly (Follow @JOHNBIERLY)
November 14, 2013

SYNOPSIS: BATMAN: ZERO YEAR reaches a new level as The Riddler sends Gotham City into total darkness! "Dark City" begins in this issue that features an embossed cover. - DCCOMICS.COM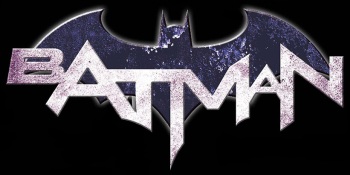 Writer Scott Snyder and the ever-ceiling-busting art team captained by Greg Capullo continue to school everyone who ever said we didn't need another comic book origin for The Batman.
BATMAN #25's main story begins and ends with an overseas mystery involving soldiers who discover a seemingly simple wooden door in the sand. Meanwhile, back in Gotham, cops have cornered Batman in a tunnel. What they don't know is that they've cornered the Batmobile's crazy abilities in the tunnel, too, resulting in an outrageously original escape that debuts one of the meanest Bat-machines we've ever seen.
After that spectacular moment, the issue becomes more of a character piece... but don't think that means the surprises slow down. Bruce Wayne has a conversation with Jim Gordon that will shock you, and it's the only thing in this issue that makes me truly nervous. (We'll find out what Snyder is up to soon enough, and I hope he doesn't connect too many dots between Bruce and Gordon. At the least, he's obviously trying to make things interesting. As for Gordon, he's crazy if he doesn't already know Bruce is Batman.)
And if that doesn't knock you far enough off your foundation, just wait until he drops by Lucius Fox's office. WTF?!

BATMAN #25 Cover
And I still haven't mentioned the person who shows up from DETECTIVE COMICS #29 (Vol. 1), published just two issues after Batman's 1939 debut in #27! Capullo's version will haunt your dreams!
As for The Dark Knight himself, the dramatic sweep of its cowl's ears and the aerodynamic accents that grace its grays make Capullo's "Zero Year Bat-Suit" far more satisfying than the haphazard lines and heavy boots and gauntlets of the original New 52 redesign. And the previously mentioned Batmobile is similar to the Bat-suit in how it incorporates ideas from classic designs while breathing brand new life into them as if they'd been created today. Action and emotion are all rendered with the maximum amount of awesome on every page, as always.
The backup story visits Harper and Cullen as young children trapped in Zero Year, with James Tynion IV joining Snyder on story duty while Andy Clarke supplies the art (and draws one hell of a Zero Year Batman costume, let me tell you). Some of the dialogue in the middle of the story sounds more like narration than a couple of kids talking, though the last page gets it back on track.
Whether you've read Batman comics forever or have only gotten into them recently, ZERO YEAR is already proving itself an essential arc. We're getting rip-roaring new takes on classic origin moments, character development in ways we never expected, and new mysteries to solve alongside our favorite Caped Crusader.
This stuff is magical. - John Bierly
GRADE: A+
John Bierly still can't believe he
gets to write for BOF.
Check out JOHNBIERLY.COM to read about the other things he writes about.



comments powered by