BATMAN #21
Author: John Bierly (Follow @JOHNBIERLY)
June 13, 2013

SYNOPSIS: Witness The New 52 origin of The Dark Knight in "BATMAN: ZERO YEAR!" Twists and turns are around every corner as Bruce Wayne takes the final steps toward his destiny! And in the backup story, learn more about how different Gotham City was at this dangerous point in time.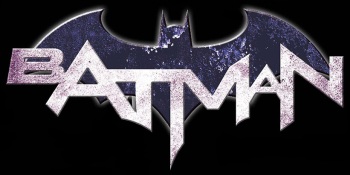 In BATMAN # 19, we learned that "ZERO YEAR" wasn't just a title for Batman's new origin but rather an event that actually happened to Gotham.
With "ZERO YEAR" actually beginning in this week's # 21, we still don't find out what that event entailed. But the outrageously insane image of a survivalist Batman greeting a boy he just saved from maw-masked goons on page 4 is as powerful a promise of an original and exciting story as I could ask for. (And isn't it brilliant how artist Greg Capullo, inker Danny Miki, and colorist FCO Plascencia give that walking action figure his original fin-free purple gloves from DETECTIVE COMICS #27?)
Writer Scott Snyder continues to go for Gotham gold, writing a story that blasts off its colorful, confident pages so capably that I wish it were a movie I was watching right now. From that first "past-apocalyptic" tease to flashbacks of young Bruce Wayne interacting his father and telling us why he loves Gotham in words that make the ending of THE DARK KNIGHT RISES resonate with a little more clarity than it did for me before, Snyder truly makes me feel as if I'm seeing these glimpses of The Batman's beginnings for the first time.
I found BATMAN: EARTH ONE to be underwhelming and often utterly unpleasant. I simply couldn't find anyone in that story to root for. Here we get fresh takes on heroes, allies, and villains that give us fresh angles without changing any of the reasons we responded so well to them in the first place. It's been The Snyder Way ever since the first panel of his first page in DETECTIVE.
I love the appearance of the giant penny in a context that makes me crazy with curiosity for how it's going to eventually end up in The Batcave. I love how Snyder beats us so soundly over the head with obviousness that the Red Hood leader is The Joker that I'm wondering if it's not a red herring of some kind, because Bruce's uncle Phillip Kane (a kinder, gentler Mr. Earle) gives his own seemingly deliberate little "Heh." (Then again, so does Thomas Wayne, which invalidates my theory. But it's still fun with an issue like this is so rich with possibilities.) Why is Bruce wearing a cap with the Robin emblem on it? The less sense it all makes, the more enthralling it all becomes.

BATMAN #21 Cover
(Click on the image to purchase this issue!)
The sky is truly the limit, and Snyder's story begins in such a whopping way that I can't imagine how any of this is going to fit together. And just as the writer does, Capullo invigorates Batman's early years with so much energy and vigor. This book has real momentum and freshness about it. The only bit that doesn't ring true for me is a moment that requires a "Censored!" emblem to cover its punchline, but no one said this book was going to be predictable, and that's why I love it so dearly.
Because let's face it: Batman needs a new origin about as much as he needs another movie like BATMAN AND ROBIN. But never once did anything feel familiar or safe. I mean, what kind of Batman origin begins with fish swimming around in a subway train? The kind that isn't afraid to do something new. And its reveal of its villain is the scariest and most invigorating use of that character I've seen in years (outside of a treatment I recently got to read by a fellow BOF contributor that I hope will see the light of day someday).
The backup story is cool, too, with young Bruce (at age 19) using a mentor to learn a skill that thrills before turning the tables of justice on the man as soon as he's gotten what he needs. It's calculated, it's cold, and it's impossibly cool. Awesome art by Rafael Albuquerque doesn't hurt, either. Props to James Tynion IV for a fine co-write with Snyder.
I'm so on board with this story already. If you've never read Snyder's Batman before, this is the perfect point to hop on board. If you've been reading his Batman since his early days on DETECTIVE, you'll find he's still finding new ways to remind us why we love Batman so much. I hope you love it as much as I did. - John Bierly
GRADE: A+
John Bierly still can't believe he
gets to write for BOF.
Check out JOHNBIERLY.COM to read about the other things he writes about.



comments powered by