Best "Early Batman" Comic Book Stories, Part 4 (of 4)
Author: Bill "Jett" Ramey (@BATMANONFILM)
Date: June 23, 2017

DC is billing BATMAN writer Tom King's new storyline – "The War of Jokes and Riddles" (which begins in issue #25) – as it being "in the spirit of YEAR ONE and THE LONG HALLOWEEN."
Cool!
This means that it's set in the early years of Batman's career...and I love me some rookie/young Batman stories!
CLICK HERE for part 3 and the list's final entries are below. Enjoy!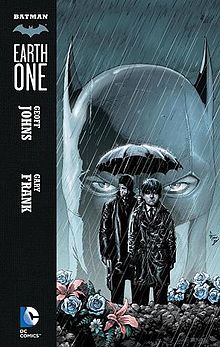 BATMAN: EARTH ONE, VOL. 1 (2012)
I was hesitant about putting this on the list, but it ended up making it anyway.

Written by Geoff Johns with art by Gary Frank, BATMAN: EARTH ONE is an out-of-continuity, realistic, and – shall we say – "unique" take on the origin of Batman and his early years. It's nothing close to being an "Elseworlds" tale, but does take creative liberty with Batman and his word. Like…

A badass Alfred who was once a member of the Royal Marines, a VERY disillusioned Jim Gordon, a decent and upstanding Harvey Bullock, Oswald Cobblepott who is mayor of Gotham, and D.A. Harvey Dent (who has a sister, Jessica) who is an asshole.

There's a vibe to EARTH ONE that reminds me of BATMAN BEGINS in a way, but it's certainly its own thing. I would call it a "classic" or a "must-read," but it is an interesting and alternate take on a young Bruce Wayne and Batman. It's also absolutely gorgeous to look at.

BATMAN: ZERO YEAR (2013-2014)
I'm 51 and I've been reading Batman comics since the late 1960s (though, I don't know if I "read" any of them when I was 3 or 4, but I certainly "looked" at them) and have read just about everything from every Batman writer imaginable – all of them. With all that said, Scott Snyder just might be my favorite of all time. If not, he's on my Mt. Rushmore of Batman writers. ANYWAY…

With all that said and the huge – and deserved – praise I just heaped upon Mr. Snyder, his BATMAN: ZERO YEAR is damn good, but it's not a classic. However, it's worth a read and adding to your collection due to the superb writing and art by Snyder and Greg Capullo respectively.

The Snyder/Capullo Batman creative team is one of the best in Batman's now 78 (and counting) year history.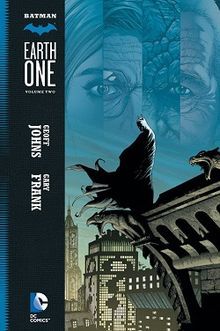 BATMAN: EARTH ONE, VOL. 2 (2015)
The first vol. of this series is better than this one, but vol. 2 is still good and worth a read. Not going to spoil anything, but I do quite like its take on Killer Croc and Two Face – though the latter will takes some getting used to.

Other than that, what I said about this "Earth One" universe stands and isn't altered by vol. 2.
So there you go, my recommendations for folks looking to read about "Young Batman." But lest I forget, and although it's not a comic book, THIS just might be the greatest Batman origin tale of all time…
And please, post your favorite "Young Batman" comic book stories in the comments section below! - Bill "Jett" Ramey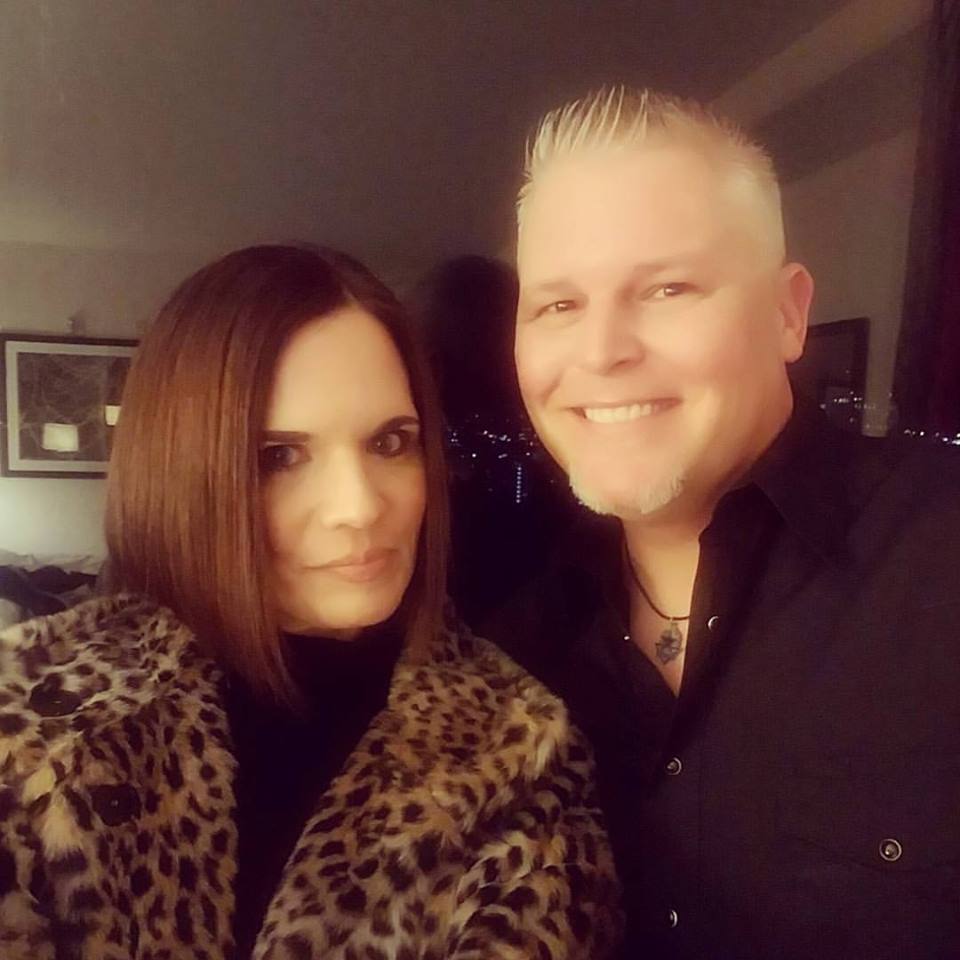 A life-long Batman fan, Bill "Jett" Ramey
is the founder of BATMAN-ON-FILM.COM.
His passions are Dallas Cowboys Football, Elvis, Rock-N-Roll, cold beer,
dive bars, the city of Austin (Texas),
The University of Texas Longhorns, AND...
THE BATMAN!
He resides in the GREAT state of TEXAS
withhis lovely wife, his youngest son,
and 1.5 Boston Terriers.

comments powered by