Best "Early Batman" Comic Book Stories, Part 2 (of 4)
Author: Bill "Jett" Ramey (@BATMANONFILM)
Date: June 22, 2017

DC is billing BATMAN writer Tom King's new storyline – "The War of Jokes and Riddles" (which begins in issue #25) – as it being "in the spirit of YEAR ONE and THE LONG HALLOWEEN."
Cool!
This means that it's set in the early years of Batman's career...and I love me some rookie/young Batman stories!
CLICK HERE for part 1 and the list continues below.
Enjoy!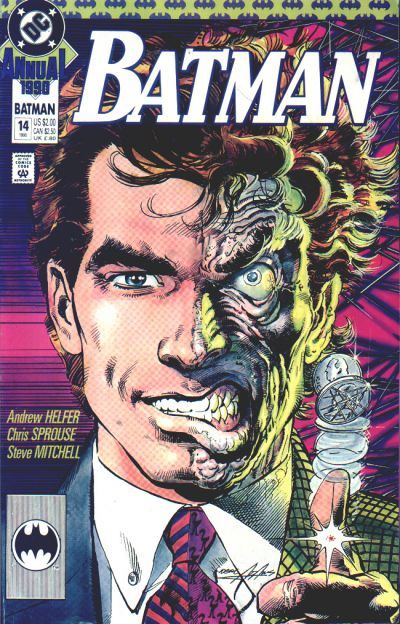 BATMAN ANNUAL #14 (1990)
"Eye of the Beholder" is a Two Face origin story that takes place right after Bruce Wayne's first year as Batman. Essentially, it's THE LONG HALLOWEEN before THE LONG HALLOWEEN. It's arguably the best Two Face origin tale to date.

Using the look and feel of BATMAN: YEAR ONE, Jim Gordon is still a GCPD captain and Harvey Dent is Gotham's kick-ass D.A. The root of Harvey's split personality, as well as the use of "The Coin," is revealed: Harvey's abusive father.

TLH will later either override or incorporate parts of "Eye of the Beholder." As a Two-Face origin story, I actually prefer this story over the one told in THE LONG HALLOWEEN.

BATMAN: VENOM (1991)
"Venom" is another story from BATMAN: LEGENDS OF THE DARK KNIGHT, consisting of issues 16 through 20.

The drug "Venom" – that will be made famous by Bane during the KNIGHTFALL story – is introduced. When Batman fails to save a young girl, he decides to take the experimental drug to enhance his strength…but the results were not what he expected or wanted.

Great story and one of my favorite Batman tales.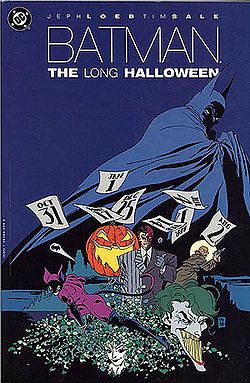 BATMAN: THE LONG HALLOWEEN (1996-1997)
THE LONG HALLOWEEN was originally a 13-issue miniseries written by Jeph Loeb with art by Tim Sale. The story of TLH involves a young Batman working with D.A. Harvey Dent and GCPD Captain Jim Gordon to take down a serial killer who strikes only on holidays. Thus, the killer is dubbed "Holiday." At the same time, Batman, Dent and Gordon are also working to bring down Gotham's underworld during a mob war between the Maroni and Falcone families.

THE LONG HALLOWEEN picks up not long after BATMAN: YEAR ONE, and also serves as as the origin story of the Batman villain Two-Face. Additionally, it was one of the comic book influences of director Christopher Nolan's Batman film, THE DARK KNIGHT. It's a classic, no doubt about it.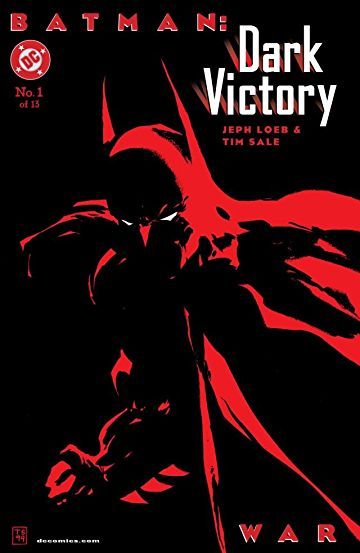 BATMAN: DARK VICTORY (1999-2000)
DARK VICTORY was originally a 14-issue miniseries written by Jeph Loeb with art by Tim Sale. It is a direct sequel to THE LONG HALLOWEEN and takes place about 3 years or so into Batman's crime fighting career.

The plot of DV revolves around several murders of GCPD officers by a killer called "The Hangman." At the same time, a mob war is taking place between Two Face and Sofia Falcone.

DARK VICTORY also features a re-telling of the origin of Dick Grayson into Robin, Batman's partner.

A solid Batman story, but not on the level of THE LONG HALLOWEEN.
CLICK HERE for part 3!
And please, post your favorite "Young Batman" comic book stories in the comments section below! - Bill "Jett" Ramey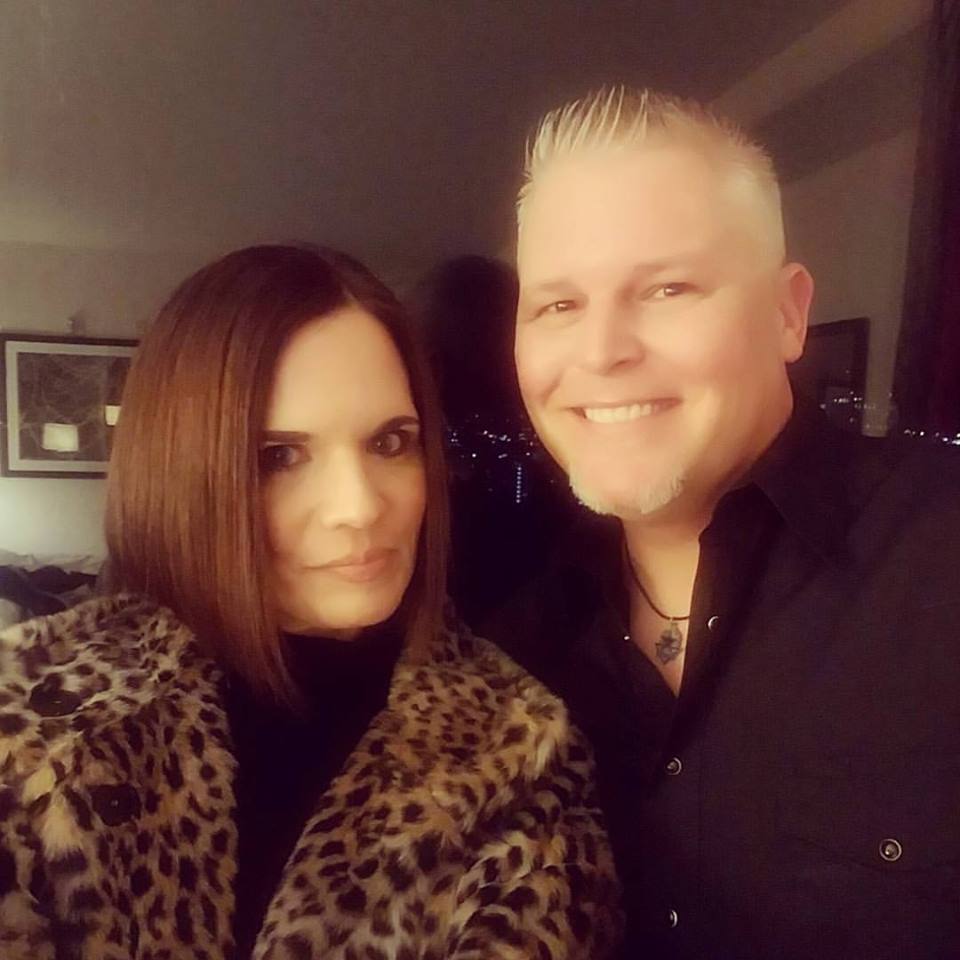 A life-long Batman fan, Bill "Jett" Ramey
is the founder of BATMAN-ON-FILM.COM.
His passions are Dallas Cowboys Football, Elvis, Rock-N-Roll, cold beer,
dive bars, the city of Austin (Texas),
The University of Texas Longhorns, AND...
THE BATMAN!
He resides in the GREAT state of TEXAS
withhis lovely wife, his youngest son,
and 1.5 Boston Terriers.

comments powered by