The BATMAN '89 Comic Book Series That Didn't Happen
POSTED BY: Bill "Jett" Ramey (Follow @BATMANONFILM)
DATE: March 10, 2016

Though I'm not too keen on Tim Burton's take on Batman (i.e. I HATE BATMAN RETURNS), I certainly would have loved to see this project come to fruition.
Apparently motivated by the success of the BATMAN '66 comic book series, artist Joe Quinones and writer Kate Leth pitched a BATMAN '89 comic book series to DC in 2015. Here's what Mr. Quinones had to say about the project via his WEBSITE...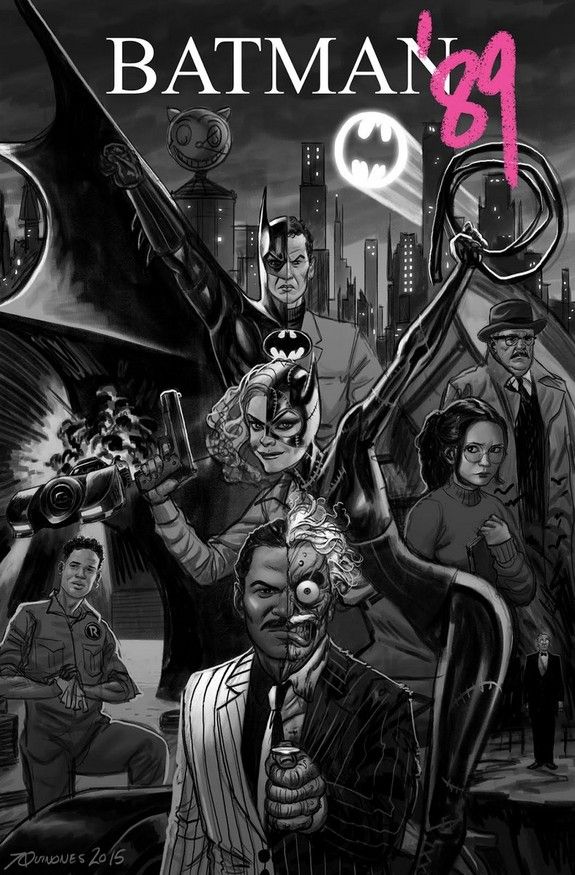 " Inspired by DC's recent BATMAN '66 series, our story would have picked up the threads left by Tim Burton's BATMAN RETURNS. We would have seen the return of Selina Kyle/ Catwoman as well as introductions to 'Burton-verse' versions of Robin, Barbara Gordon/Batgirl, Harley Quinn and Poison Ivy. It also would have showcased the turn of Billy Dee Williams' Harvey Dent into Two-Face."
Ultimately, DC passed – though I think it might have been a success. For more BATMAN '89 comic book concept art – including the "Burtonized" versions of Harley Quinn and Batgirl – click on the link provided above. No word whether or not the Penguin's black goo would have appeared in the series.

comments powered by