BATMAN: THE ZERO YEAR Is Coming!
Author: Bill "Jett" Ramey (Follow: @BATMANONFILM)
March 11, 2013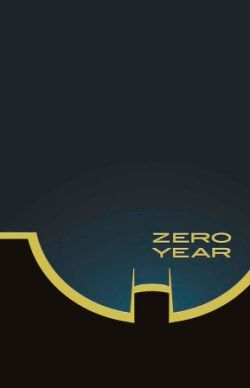 Holy Sh%t! Now they're retconning BATMAN: YEAR ONE!
Well, maybe not.
Starting in June, an 11-issue arc, titled "BATMAN: THE ZERO YEAR" – will commence in DC's monthly BATMAN title. Written by Scott Snyder and illustrated by Greg Capullo, B:ZY (Yes, let's get used to that abbreviation now!), is designed to explain the beginnings of the New 52's Batman, per DC's official blog.
According to scribe Scott Synder, "We tried to preserve as much of Batman's history as we could and keep what we could of this history intact. It's 'The Zero Year' – the one that no one has told the story of before. We see how Bruce became the Batman, built the cave, faced off with his first super villain."
Snyder says that B:YO fans, like yours truly, have nothing to worry about. "It's not 'let's redo the origin.' It's time for a new story showing how Batman became who he is in the New 52."
For the love of Pete! Here's hoping that they DO NOT mess with BATMAN: YEAR ONE…and there better not be any Omega Sanctions involved with this story!
BATMAN: THE ZERO YEAR begins this June in BATMAN #21.


comments powered by