@BATBOBBY)
May 8, 2014



SYNOPSIS: As The Dark Knight's weekly series continues, Red Robin takes center stage in a major Gotham City mystery that has Harper and Cullen Row caught in the crosshairs!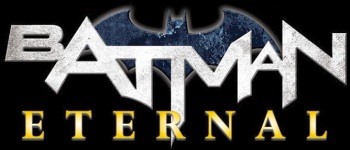 May's first installment of BATMAN ETERNAL shifts the focus considerably, using Tim Drake/Red Robin as the main protagonist with Vicki Vale and Harper Row as the two secondaries. While Batman has been preoccupied with Jim Gordon's incarceration at the end of issue #1, Red Robin is investigating a different aspect of that evening. All of the children held captive by Professor Pyg the night of the train wreck remain hospitalized with flu-like symptoms. Analysis reveals they'd been exposed to something prior to their kidnapping, something that lay dormant before being triggered somehow during the encounter with Pyg.
Meanwhile, Vicki Vale laments about The Gotham Gazette's deteriorated sense of journalistic integrity at the publication's offices before getting a tip about an escalating gang war involving Carmine Falcone and The Penguin that nobody seems to be talking about. An investigation leads Vale and a young partner to The Narrows, where the pair are rescued from an unsavory group of street thugs by Harper Row, who has taken to patrolling her neighborhood nightly due to escalating violence in the area. All of these plot threads make an unexpected convergence, however, and the life of Harper's brother Cullen just might hang in the balance!
Another example of widening the scope of the lens that is BATMAN ETERNAL, it's interesting to see how the events of the first issue have even more threads than we first realized, and what different aspects of those events affect different people. It was nice to see Tim Drake take the spotlight, even though I'm not a fan of his New 52 getup (or origin, but they seem to be avoiding that here). His brief scene with Batman provides the first real sense of placement perspective for this story, referencing the Bat Family's recent Joker encounter as well as the loss of both Robin and Nightwing. The relationship between Tim and Bruce is strained at best, and though it would be nice to get a clearer picture of why there appears to be rift between the two, those recent events are cause enough for the time being.
The review continues after the jump!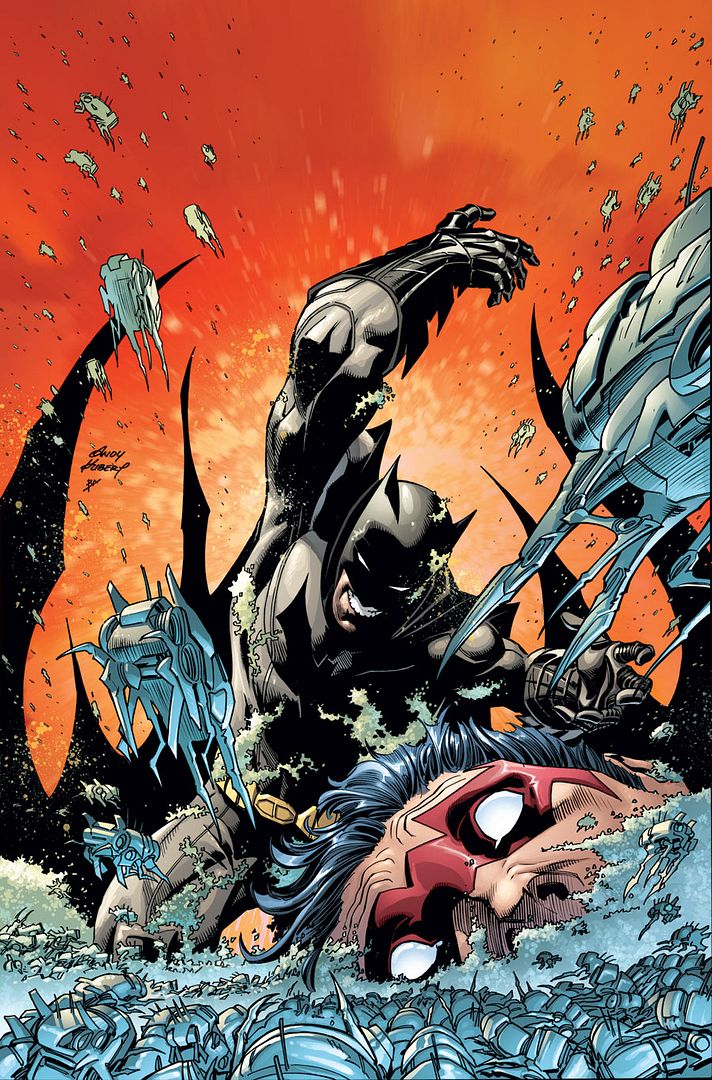 BATMAN ETERNAL #5 cover
Perhaps the biggest take-away from issue #5 is that, as hinted at briefly in #2, the events of BATMAN: THE CULT are indeed canon in the New 52, at least to some extent. Not only does this raise some interesting possibilities over the legacy of that 1980s gem, but gives a little hope that we'll continue to get references to classic tales of The Dark Knight and see their current standing in the New 52 timeline.
Andy Kubert delivers a stellar cover for this issue while Andy Clarke provides interior art. Clarke's work is hit-or-miss for me, sometimes fluid and graceful, but other times awkward - especially when depicting female faces. I found his Harper Row a bit jarring when he drew her in the back end of BATMAN #12, and that remains the case here. His Batman makes a strong impression though; you can see a clear influence of Greg Capullo in both Clarke's depiction of The Dark Knight and the panels he appears in. A definite departure from the artist's layouts in BATMAN AND ROBIN's "Batman vs Robin" arc a few years back, it is nice to see that Clarke has the chops to adapt his style to the writers and stories he's dealing with.
The cast of BATMAN ETERNAL keeps expanding, here's hoping that the resulting story is strong enough to justify its use of so many characters and plot threads. - Bobby Barrett