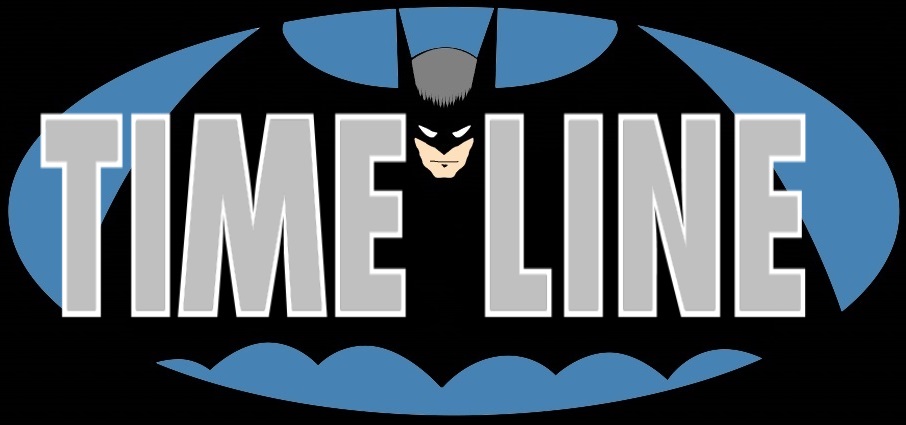 Batman in the 1940's - 1943
Author: Bill "Jett" Ramey (Follow @BATMANONFILM)

PREVIOUS:
1942
APRIL: Villains Tweeledee and Tweedledum are introduced in DETECTIVE COMICS #74.
APRIL/MAY: Alfred the butler is introduced in BATMAN #16. The original version of Aflred (who's first sir name was "Beagle," not "Pennyworth") was depicted as a short and portly as opposed to the tall and thin version we know best.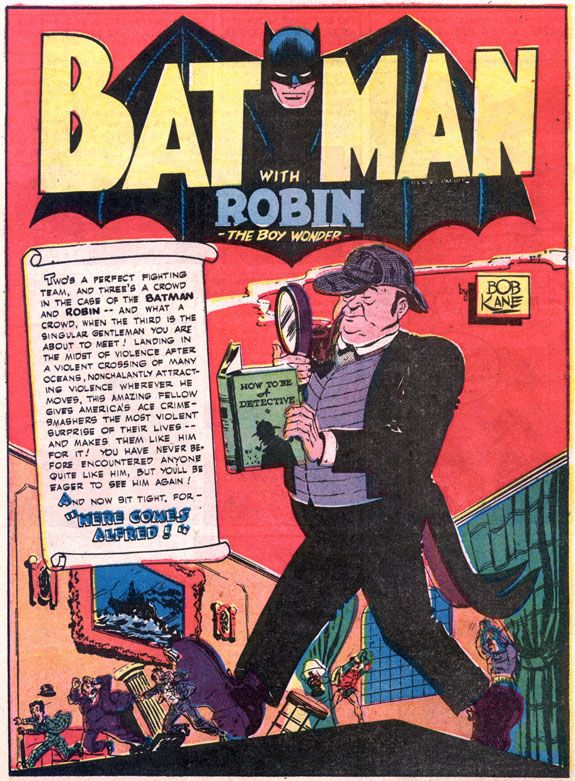 The timeline continues and the Bat-Quiz!

JULY: Batman hits the silver screen for the first time in Columbia Picture's 15-chapter serial titled THE BATMAN. Lewis Wilson and Douglas Croft starred as Batman and Robin respectively.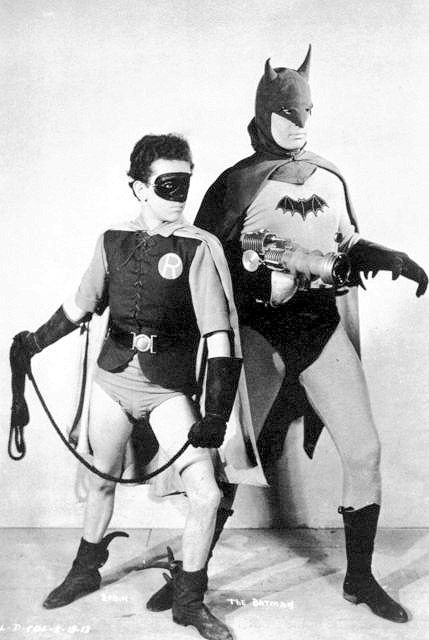 Lewis Wilson as Batman (right) and Douglas Croft as Robin (left)
in the 1943 movie serial THE BATMAN
OCTOBER: Batman moves into the medium of the newspaper comic strips – which was considered more prestigious than monthly comic books at the time – with a daily strip titled BATMAN AND ROBIN.

The 1st Batman newspaper comic strip - October 25, 1943
NOVEMBER: Mortimer Drake, AKA "The Cavalier," debuts in DETECTIVE COMICS #81 and goes on to become another recurring Bat-foe.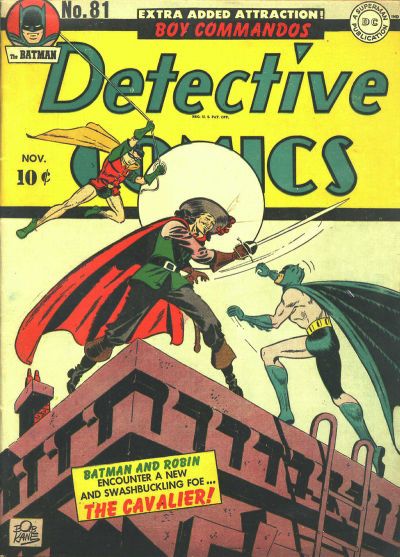 NEXT:
1944

comments powered by