For Joker/Robin/Catwoman 75, My Favorite Stories
Author: Ryan Hoss (Follow @SMB_RYAN)
Date: December 12, 2015

As 2015 is fast coming to an end, so will BOF's celebration of the 7th anniversary of Robin, Catwoman, and of course, The Joker.
I've asked some of my BOF contributors to reveal their personal favorite Robin, Catwoman, and Joker stories – from any medium – for BOF's readers.
Below you'll find those of BOF contributor Ryan Hoss.
Batman's 75th anniversary was last year, giving us the perfect framework to both celebrate and reevaluate why we love the character so much. The spotlight falls on quite a few characters this year, the most iconic of which are The Joker, Robin, and Catwoman. Choosing any one "best" or "definitive" story for each character is laughably subjective. If you've read some of my past BOF articles, you'll know I'm a fan of highlighting the overlooked and underrated, so that's the approach I took here. - Ryan Hoss
ROBIN
The idea of a sidekick for Batman has morphed and changed so many times over the years that "Robin" has sort of evolved into a means of providing soldiers for Batman's war on crime. I've always been fascinated by this part of The Dark Knight's legacy whether we're talking about anyone from Dick Grayson or Jason Todd, to Carrie Kelley or John Blake.
My personal favorite Robin, though, is unquestionably Tim Drake. Of course I'm nostalgic towards Drake since he was the active Robin during my childhood, but that's not the only reason I think he's a great character. By the time he took up the mantle of Robin, he not only had to live up to Batman's expectations, but also honor the legacy of those who had come before him.
I was always intrigued by the specific focus placed on Tim Drake to carry on Batman's "World's Greatest Detective" moniker, and the initial 12-issue run of the RED ROBIN comic series (the arcs are titled "The Grail" and "Collision") explored that beautifully. It takes an eye-rolling DC Stunt (when Batman was "dead") and turns it into something productive by highlighting Tim's detective skills as he uncovers the truth behind the Dark Knight's disappearance. Without giving too much away, there are some A-list villains in this one, and by the end, Tim earns his "World's Greatest Detective" badge.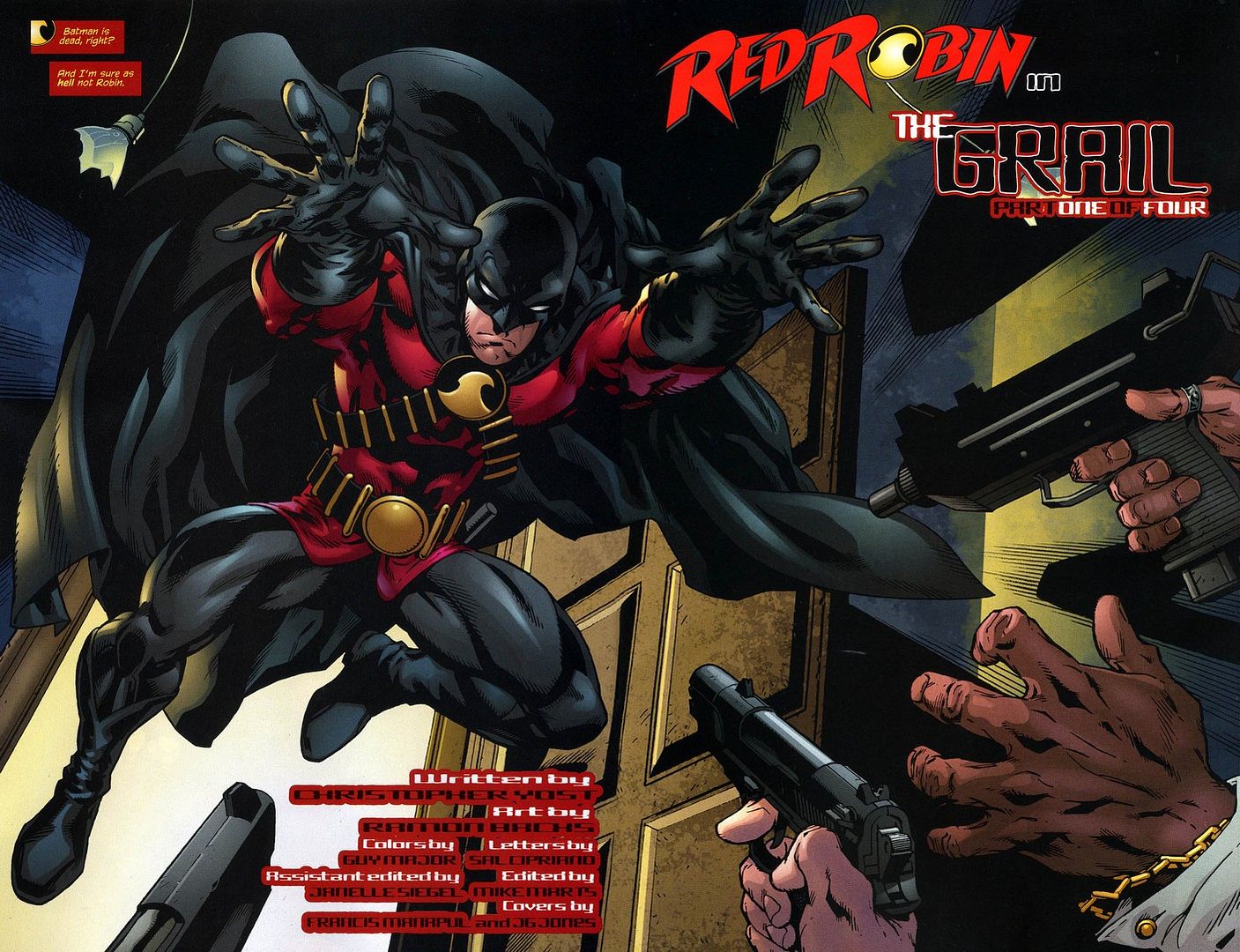 ROBIN RUNNER'S UP: THE DARK KNIGHT RETURNS (especially the animated version), BATMAN: DARK VICTORY, TEEN TITANS( vol. 3 #17-19 "Titans of Tomorrow.")
CATWOMAN
Selina Kyle has been an integral part of the Batman mythos just as long as Robin or The Joker, but she's probably one of the harder characters to get "right" on a consistent basis. Her anti-heroic demeanor and relationship with Batman is tough to nail down, but when it's done right, you know you've got a special story on your hands.
That's how I felt when I read Paul Dini and Dustin Nguyen's HEART OF HUSH, originally published in DETECTIVE COMICS #846-850. While the original HUSH storyline is a tad overrated, Dini managed to take some of the best concepts from that story and turn it into his own masterful tale that both elevates Hush as a villain and reinforces Catwoman as Batman's one true soulmate.
CATWOMAN RUNNER'S UP: THE BRAVE AND THE BOLD (vol. 1 #197), BATMAN: ARKHAM CITY, BATMAN: ARKHAM KNIGHT, THE DARK KNIGHT RISES.
THE JOKER
If you're a BOFer, I'd imagine you'd agree that the Joker isn't just Batman's greatest villain, but he's one of the best villains in any medium, period. Right from his debut in BATMAN #1, Bill Finger and Jerry Robinson crafted a character that represents the idea that the chaos Batman strives to control may never stop spreading.
All of the preceding articles in this series picked Heath Ledger's turn as The Joker in THE DARK KNIGHT as the clear favorite, and for good reason. It's my favorite too, and it's probably your favorite as well. We all know why this is, so I've decided to highlight a different story for this particular article.
There's a Joker story that's crept up on my list over the past few years, and it's actually a videogame: BATMAN: ARKHAM ORIGINS. While every game in the "Arkham" franchise features the Joker in one form or another, ORIGINS gives us a reimagined first encounter between Batman and his greatest foe. While "origin stories" or "first encounters" are pretty overplayed in most other forms of media nowadays, it was a breath of fresh air in this video game, especially after spending the previous two games with a seasoned Batman.
Although ORIGINS wasn't developed by Rocksteady, WB Games Montreal crafted a playable narrative that allows you to experience Batman's first encounter with the Joker and the results couldn't have been better. The story is fantastic and the gameplay is refined. Roger Craig Smith (Batman) and Troy Baker (Joker) were tasked with the thankless job of emulating Kevin Conroy and Mark Hamill, and they knocked it out of the park, both honoring their peers while making it their own at the same time. For various reasons, the game was underrated upon release and often gets overlooked when the ARKHAM games get brought up. If you haven't played it and are looking for a good game and a good Joker tale, give this one a shot.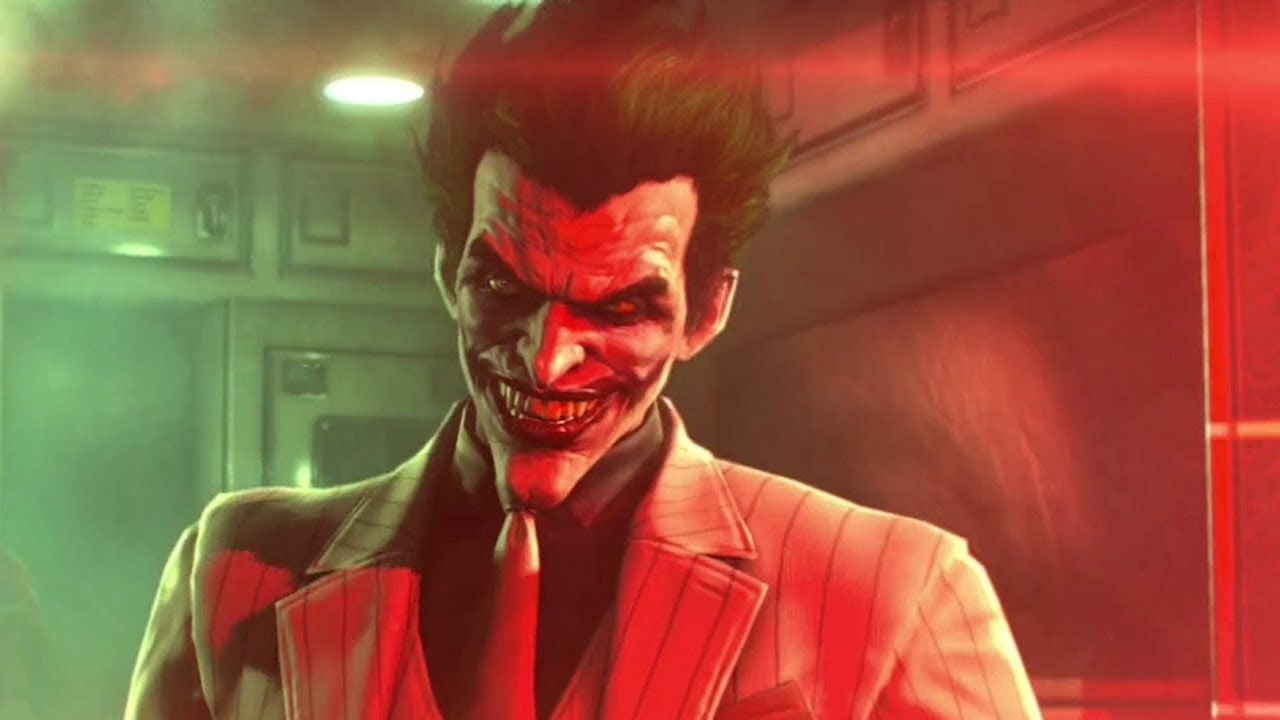 JOKER RUNNER'S UP: THE DARK KNIGHT, BATMAN: ARKHAM CITY, BATMAN: ARKHAM KNIGHT, "Joker's Favor" (B:TAS), JOKER, BATMAN: THE MAN WHO LAUGHS.
Ryan Hoss has been a BOF contributor since 2006.
He runs and maintains his own portfolio website at
RYANHOSS.COM, as well as SMBMOVIE.COM.
@SMB_RYAN.

comments powered by