For Joker/Robin/Catwoman 75, My Favorite Stories
Author: Mark Hughes (Follow @BATMANONFILM)
Date: December 5, 2015

As 2015 is fast coming to an end, so will BOF's celebration of the 7th anniversary of Robin, Catwoman, and of course, The Joker.
I've asked some of my BOF contributors to reveal their personal favorite Robin, Catwoman, and Joker stories – from any medium – for BOF's readers.
Below you'll find longtime BOF'er and BOF contributor Mark Hughes' from FORBES.COM
2015 has been a big year for Batman. After last year's 75th anniversary of The Caped Crusader, this year brings the 75th anniversary of sidekick Robin, The Joker, Catwoman, Hugo Strange, and Clayface. So this is a perfect time to look back through the long history of these amazing characters and offer up a list of the very best stories they have to offer.
I'll be picking the single best from any medium — comics, film, animation, TV — and then mentioning just a few others that deserve notice as well. Obviously, with such iconic characters, selecting anything to hold up as the best means leaving a lot of others on the table, which is always painful when there are so many beloved stories worthy of attention. But that's the nature of a list, so let's get started!
Robin has been such a huge part of Batman's mythos, the number of potential stories to choose from was extensive. But of all of the terrific stories featuring Robin over the years, DARK VICTORY is the best. Jeph Loeb does his usual masterful job reimagining the early era of Batman's time in Gotham, and updating Robin's origin tale. And the runner-up Robin story on my list would be the actual Robin origin story from DETECTIVE COMIS #38.
The Joker is probably the hardest of all the selections I had to make for this list, because there are just so many great options in every medium. But I have to go with THE DARK KNIGHT, because that story simultaneously took inspiration from the earliest Joker stories, from modern perceptions of the character, and while remaining faithful also reimagined him in a unique manner that summarized the entire history of the Batman-Joker relationship. Classic, modern, nostalgic, brand new, a one-shot appearance and a representation of then-68 years of storytelling — that's a recipe for the greatest Joker story. Runner-up is equally hard to pick, so I'll cheat and name two: THE DARK KNIGHT RETURNS book #3, and the very first Joker story in BATMAN #1.
Catwoman's characterization has been through so many changes over the decades, from simple thief to dangerous villain, to anti-hero and back to sometimes-villain, she's undergone perhaps the most complicated character arc of any of Batman's supporting characters during her career. So the list of possibly best Catwoman stories is a long one indeed, but my personal favorite has to be THE DARK END OF THE STREET. I love the art, I love the noirish urban telling, and I love the new approach to Catwoman's persona. SELINA'S BIG SCORE is going to be my runner-up, but I always want to give a shout-out to WHEN IN ROMEand CROOKED LITTLE TOWN.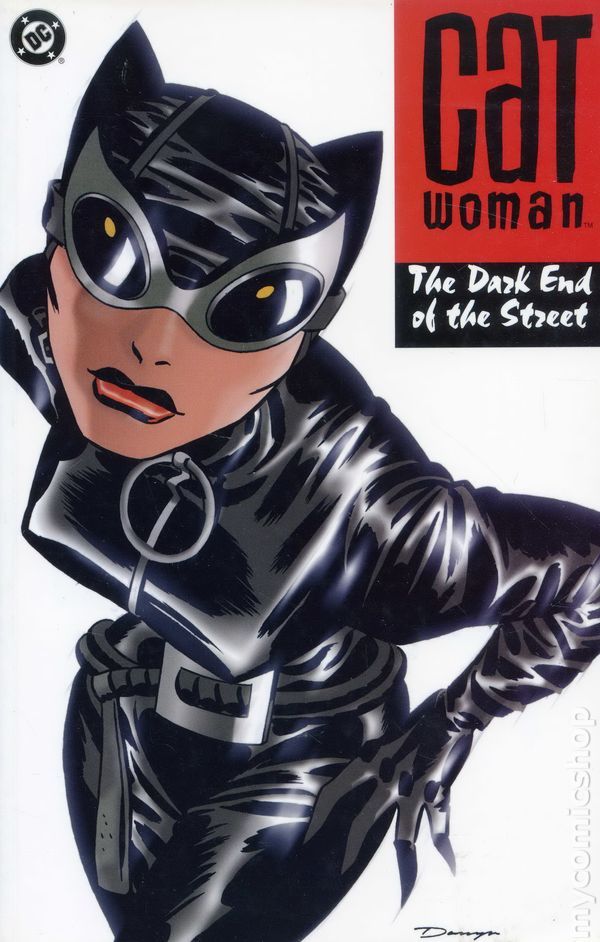 Hugo Strange has only a handful of appearances across the different mediums, but most of them were quite memorable. For my money, there are three standout stories featuring the crazed doctor whom Batman describes as the most dangerous man alive. The best of them is Steve Englehart's story from DETECTIVE COMICS #471-476, which was part of a larger classic run that remains one of the greatest in Batman comics history. It has mind manipulation, a complex criminal underworld, hints of supernaturalism, and a truly grand evil scheme making Hugo Strange one of the best Batman villains. For runner-up, I pick PREY, another example of Hugo Strange's ability to manipulate minds and attack Batman in indirect ways that are superior to the more physical opponents Batman typically faces. Prey is a very close second, and I hope to see a film that combines both of these picks — plus a touch of BATMAN AND THE MONSTER MEN — for a movie featuring Strange as the primary villain.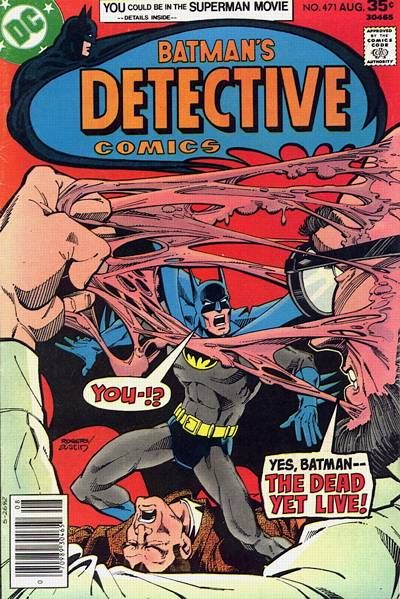 Clayface has never honestly interested me much as a villain, and I feel only a few stories ever really made him compelling. The best of those was the episode "Mudslide" from BATMAN: THE ANIMATED SERIES, a cartoon featuring wonderful writing in a sad love story with a tragic ending. Clayface is sympathetic even when trying to fight Batman early in the episode, and his crimes are all a desperate attempt at regaining his humanity. The story also has some of the better one-liners and humor of the animated series, too, despite being a horror story at heart. The runner-up story is another from B:TAS — "Feat of Clay," the first appearance of Clayface in the show, and another example of writing that made the villain a tragic character in a complex story.
There you have it, BOFers, my choices for the best Robin, Joker, Catwoman, Hugo Strange, and Clayface stories of all time! I'm sure you have your own picks, so feel free to suggest them in the comments!
Mark Hughes is a longtime BOF reader and contributor.
Mark writes about films, especially superhero movie, for FORBES.COM.
Follow Mark on Twitter @MARKHUGHESFILMS, and
and read his Q&A's about film, comics, and more on QUORA.COM.

comments powered by