"My Favorite Robin, Catwoman, Stories Ever...Maybe"
Author: Bill "Jett" Ramey (Follow @BATMANONFILM)
Date: November 27, 2015

As 2015 is fast coming to an end, so will BOF's celebration of the 7th anniversary of Robin, Catwoman, and of course, The Joker.
I've asked some of my BOF contributors to reveal their personal favorite Robin, Catwoman, and Joker stories – from any medium – for BOF's readers.
We'll start this feature with yours truly and my personal fave stories of each. Yes, I know that all this stuff is subjective and one man's treasure is another man's trash (like BATMAN RETURNS). Plus, with the 75 year history of each of these characters, it's virtually impossible to narrow it down and choose one specific story. Hell, ask me tomorrow and I'll probably have a total different list of all three characters!
ROBIN
Now this was a tough one because there have been more than one Robin over the years. Yes, I know that Richard "Dick" Grayson was the first and original Robin, but to me, that doesn't mean that Robin stories I liked featured that version of the character. So without further ado, it's Carrie Kelley's Robin story arc from Frank Miller's THE DARK KNIGHT RETURNS! (That sound you now hear is Dick Grayson fans like FJD having an episode!)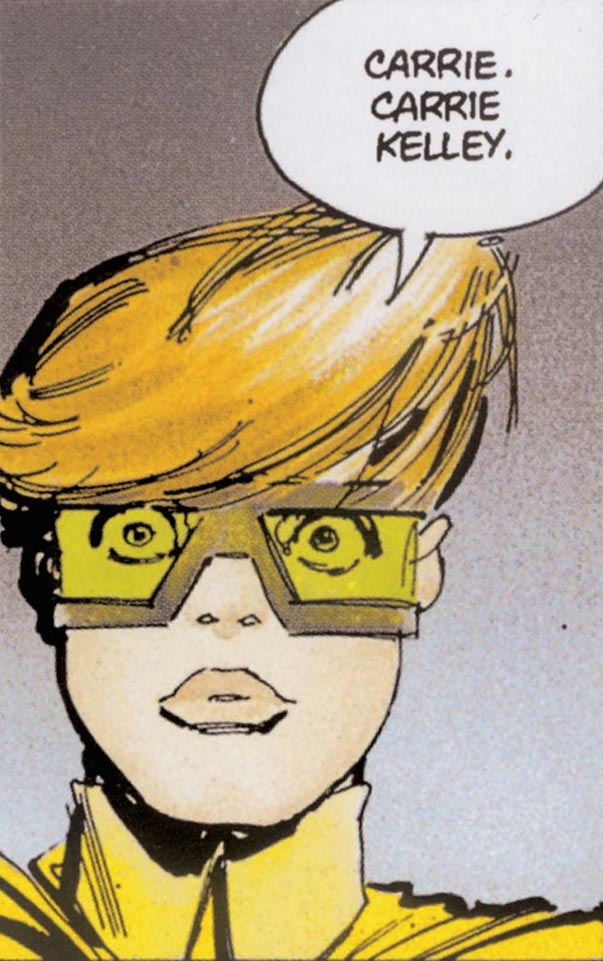 I simply think it's a beautiful father/daughter story and one of the best showing that Bruce Wayne does have a heart and can actually love someone. The part from TDKR where Carrie rescues Batman after the Mutant Leader almost kills him is both heroic and heartwarming.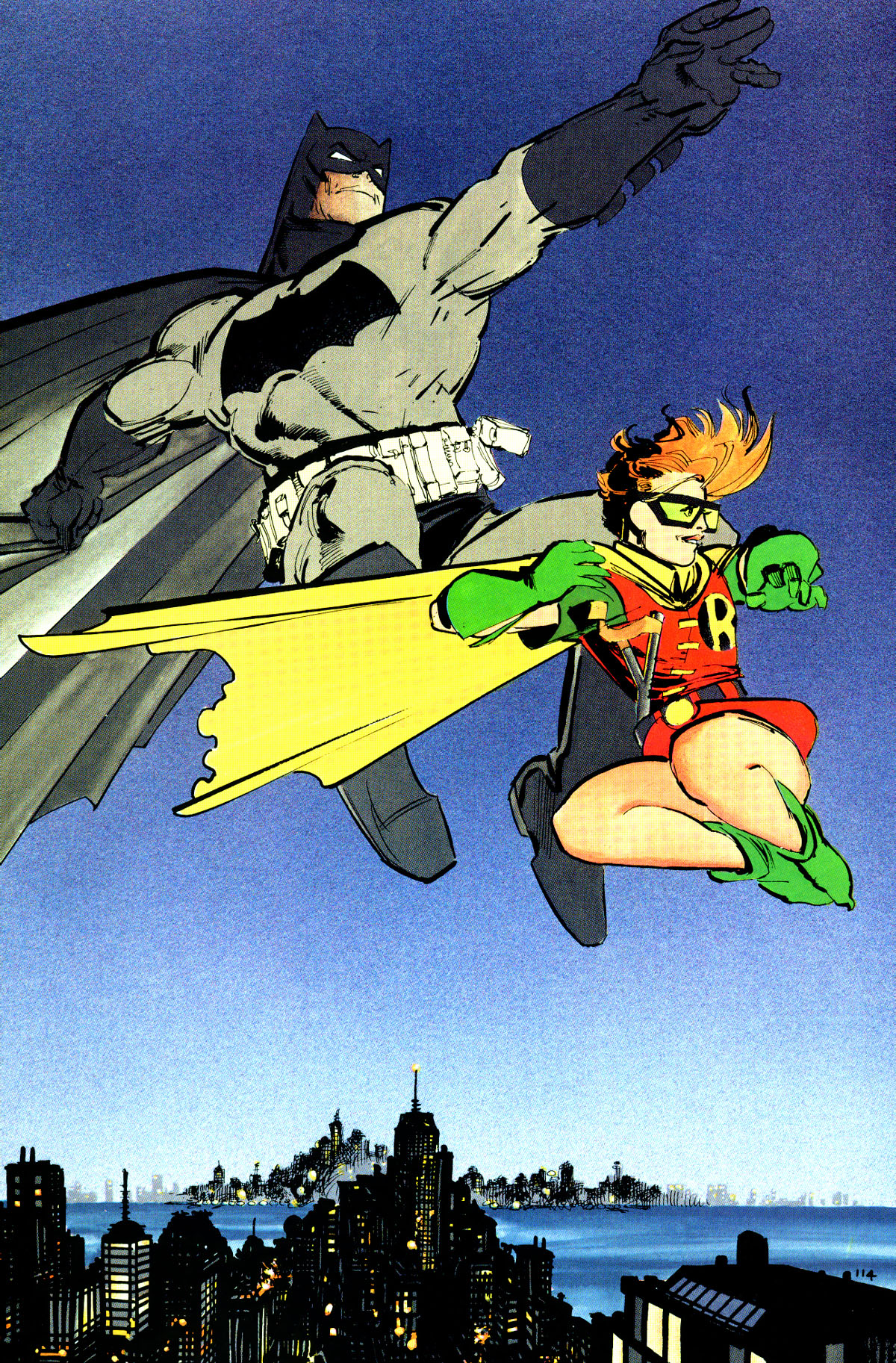 ROBIN RUNNERS UP: "Robin, The Boy Wonder" from DETECTIVE COMICS #38 and "The Color of Revenge!" from BATMAN: THE BRAVE AND THE BOLD (2009).
CATWOMAN
This is probably not what many of you expected, but my favorite Catwoman comes via an animated short from Warner Bros. Animation called "Chase Me." While it is, well, short and has no dialogue, it captures the complicated relationship between Batman/Bruce Wayne and Catwoman/Selina Kyle purrfectly. (Sorry, I had to do that!)
CATWOMAN RUNNERS UP: Anne Hathaway's Catwoman/Selina from THE DARK KNIGHT RISES (2012), "Secret Origins of Super-Heroes" from DC SUPER STARS #17 (1977), and "The Purrfect Crime/Better Luck Next Time" from the BATMAN TV series (1966).
THE JOKER
#1 on my list of favorite Joker stories – and I didn't even have to think about it – comes via the 2008 Batman film, THE DARK KNIGHT.
Not only was the late Heath Ledger's performance brilliant, "Team Nolan" – Christopher Nolan, Jonathan Nolan, and David Goyer – absolutely nailed not only the character of "The Joker," but the relationship between The Joker and Batman.
"You won't kill me out of some misplaced sense of self-righteousness. And I won't kill you because you're just too much fun" is the greatest dialogue written for The Joker by anyone in any medium ever.
JOKER RUNNERS UP: "The Joker's Five-Way Revenge" from BATMAN #251, "The Joker" from BATMAN #1 (1940), "Death of the Family" from BATMAN, Vol. 2 (2012-2013), and too many others to name!
So there are mine (though I think I'm already starting to second-guess myself and/or remember other stories I love). What are yours? Post them in the comments section below!
A life-long Batman fan, Bill "Jett" Ramey
is the founder of BATMAN-ON-FILM.COM.
He likes Elvis, Rock-N-Roll,
The University of Texas, cold beer,
Dallas Cowboys Football, and of course...
THE BATMAN!
He resides in the GREAT state of TEXAS with his lovely wife, three kids, and two Boston Terriers.

comments powered by