The Latest on THE BATMAN
Posted by: Bill "Jett" Ramey (Follow @BATMANONFILM)
Date: January 10, 2017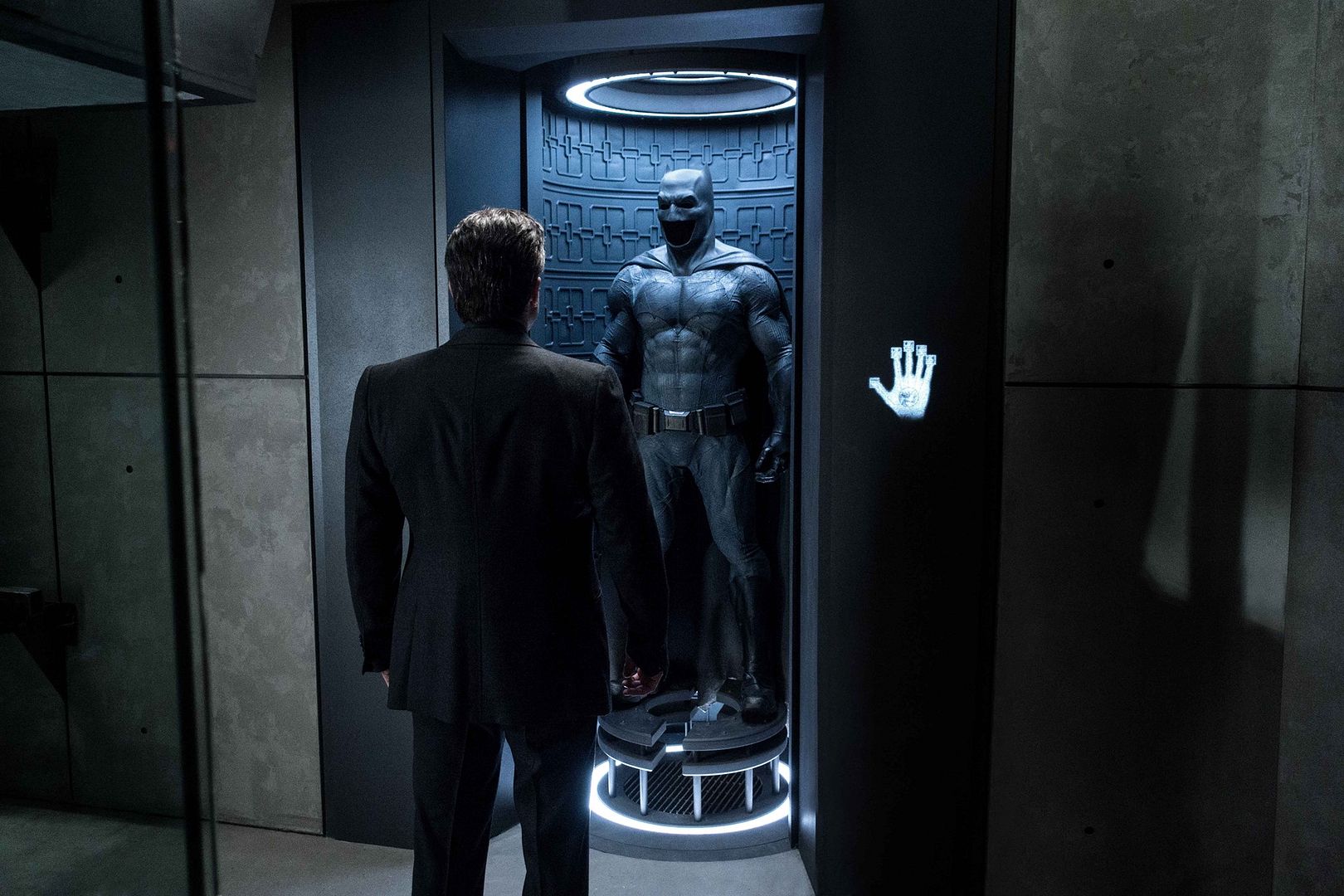 Well, that was a rather, ahem, interesting last day and a half to say the least!
So, let's recap and also break down the latest on Ben Affleck's THE BATMAN (unless it isn't called that) shall we?
Yesterday, I was the first to report that Ben Affleck's solo Batman film had been pushed back.
Today, longtime BOF'er and BOF contributor Mark Hughes is reporting (via his great FORBES.COM blog) that Ben Affleck's solo Batman film has indeed been pushed back. "The assumption now is that it won't begin until Summer at the earliest," reports Mr. Hughes. "Planning and preparations will continue…and will pick up once it's obvious Affleck is almost ready to get started."
(FULL DISCLOSURE: As I said, Mark is a longtime BOF'er and contributor to the site. He is also a good personal friend.)
THE BATMAN (unless it isn't going to be called that) was supposed to start production in April at the Warner Bros. in Burbank (yeah, BOF was the first to report that bit of news), but "something" caused this thing to be delayed a bit.
That "something" is not yet been revealed (and likely never will), but the most likely reason is that Ben Affleck truly means that he's not going to make a Batman film unless it's damn good.
Frankly, I believe (hope) that Mr. Affleck stuck to his guns and refused to make THE BATMAN (unless it isn't called that) 'til he was damn good and ready – no matter how bad the studio wants it out in 2018.
Let's continue on…
Last night, Mr. Affleck was on JIMMY KIMMEL LIVE and – according to many a wonderful fanboy – "debunked" BOF's story that the solo Batfleck Batflick had been pushed back…
I'm gonna direct the next Batman, we're working on it. It's one of those things that's really frustrating because with LIVE BY NIGHT it took me a year and a half to write it and get it ready and I worked really hard. It's just no one gave a shit. No one was like, 'Where's LIVE BY NIGHT?!' But with Batman I keep getting "WHERE'S THE FUCKING BATMAN?" I'm like, "Whoa, I'm working! Give me a second!"
So, um, when did he "debunk" that THE BATMAN (unless it isn't called that) hasn't been pushed back during his appearance on KIMMEL?
Yeah, thought so.
So let's now turn to what I said about JUSTICE LEAGUE which caused a fanboy butt-hurt of epic proportions.
If you think that JUSTICE LEAGUE hasn't been a bit of a troubled project and has had some issues, then you can't see the forest because of all the damn trees.
Yes, I said in this report that I've heard that JL was a "mess." You know why? BECAUSE I HEARD IT WAS A MESS!
I know that fans of stuff (me included) don't like to hear things they don't want to hear – you know what I'm sayin'? But it's irrefutable that JUSTICE LEAGUE didn't get off to the best start folks.
Post-BATMAN v SUPERMAN, major – and I mean MAJOR – changes were made not only to JUSTICE LEAGUE (which was set to start filming within a month of BvS's release), but to the DCEU in general. SUCH AS…
* Director Zack Snyder's influence on the DCEU was reduced significantly.
* The creation of DC FILMS – under Geoff Johns and Jon Berg – to oversee DCEU projects for Warner Bros.
* Ben Affleck given an executive producer role on JL, AND allowed to make significant re-writes to the script with Mr. Johns.
* JUSTICE LEAGUE altered from a two-part film to one – with a sequel now in limbo.
Yes, I'm making a point here by bringing up, well, the TRUTH. (FYI: I disagree a bit with my good friend Mark Hughes' assessment of the status of the DCEU and JL.) However, I VERY MUCH hope that the early drama and "mess" surrounding JL was dealt with successfully and the film turns out to be GREAT. I mean that from the bottom of my Bat-heart. One more thing…
BOF is NOT a "click-bait" website. I don't have to resort to such shenanigans because I'm Bill "Jett" Ramey, the founder of Batman-On-Film.com...and my/BOF's reputation amongst those that matter speaks for itself.
If you've been with me for any period of time over the last (almost) 19 years, you know what I mean and I love and appreciate all of y'all.
*bangs fist to heart* - Bill "Jett" Ramey

comments powered by