More On THE BATMAN From Affleck (But Not Really)
Posted by: Bill "Jett" Ramey (Follow @BATMANONFILM)
Date: December 18, 2016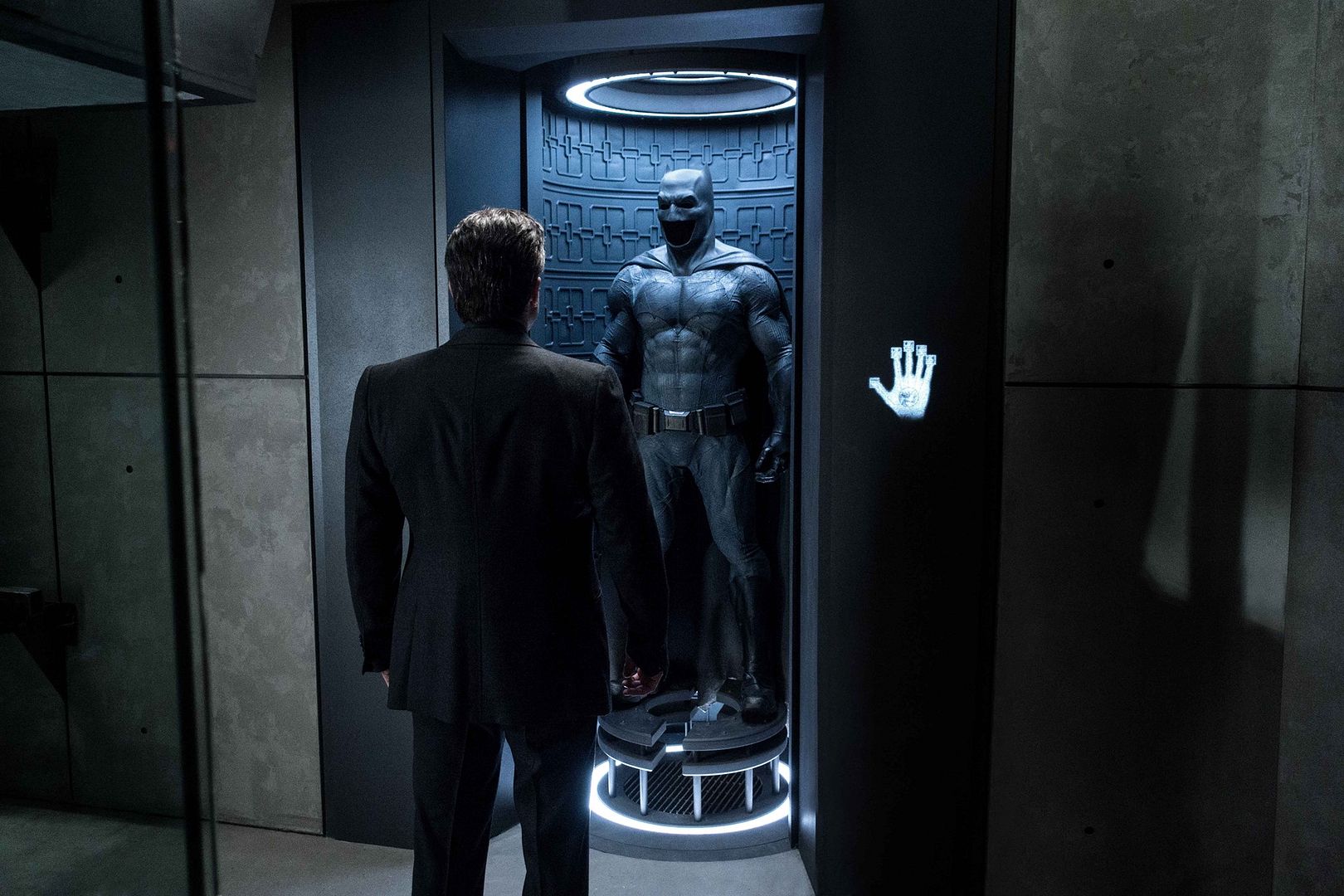 More hemming and hawing by Ben Affleck about THE BATMAN?
Probably not.
Speaking to ENTERTAINMENT WEEKLY, Ben Affleck provided yet another update on his solo Batman film…
"I'm still working on the script. I'm not going to write and direct anything that I don't think is good enough to be made. I'm definitely going to make sure I have something that is special – there's not enough money in the world to make a mediocre version of Batman worth it."
This doesn't contradict anything Affleck has ever said about the project – he's only going make it if he believes it's a great film. I suspect Ben said this before before he confirmed THE BATMAN would start filming this coming Spring (2016).
And what makes me feel really good about this project is that I 100% believe Affleck when he says he'd only make a great Batman film.
Additionally, Affleck's children think it's pretty cool that their pops is The Dark Knight…
"They love it [that I'm Batman]. My son especiially. He's going to be 5, and he's in full superhero geek mode. He still sort of thinks I might really be Batman. I know he'll realize eventually I have feet of clay, but I'm enjoying it while it lasts."
What's your take on this? Sound off in the comments section below!
THE BATMAN allegedly hits theaters sometime in 2018.

comments powered by