BOF Interview with WHATCULTURE.COM
Posted by: Bill "Jett" Ramey (@BATMANONFILM)
February 27, 2013


Recently, WHATCULTURE.COM requested an interview from me…ME! Since I dig that site and respect the way it's run, I was happy – and honored – to oblige. While I'm not all that interesting, you might be interested a bit in what they asked and what I had to say. Check it out below!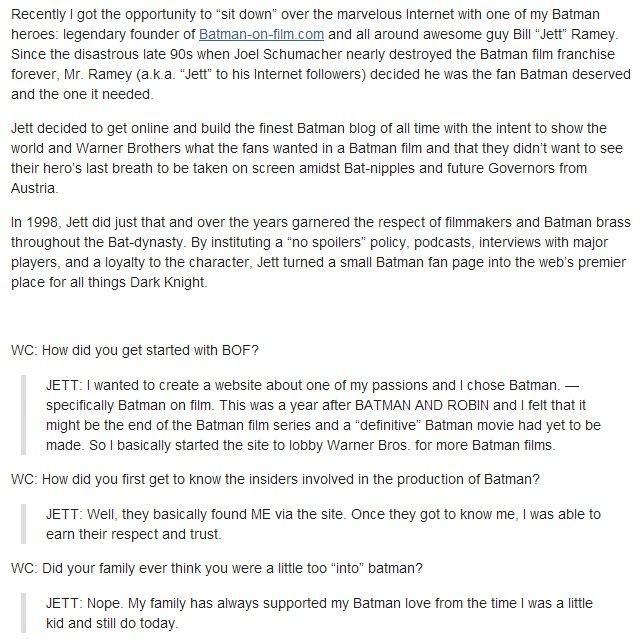 For the rest of the interview, click on the interview image above or RIGHT HERE!
comments powered by