Val Kilmer Planning Batman Reunion Batman Movie
Posted by: Bill "Jett" Ramey (@BATMANONFILM)
October 1, 2013

According to EXPRESS, former Batman Val Kilmer (BATMAN FOREVER) wants to do a Batman reunion Batman movie starring Michael Keaton, George Clooney, Christian Bale, Ben Affleck, and himself. Affleck would play Batman, the rest would portray villains. Check this out...
"I think Christian Bale should get killed right away – just because I think it would be funny. Then Michael, George and I can carry on as the bad guys against the new Batman."

Kilmer's BATMAN FOREVER (1995)
I'd totally get on board with this HAHAHA! Speaking of Kilmer and Batman, check out the video of him reprising his role as Batman.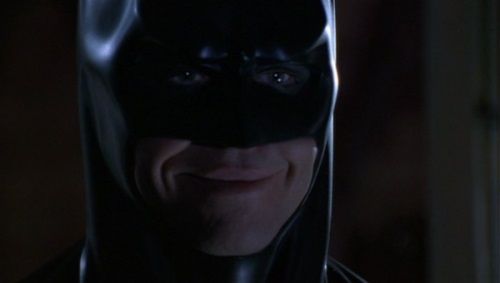 "Y'all know I'm kidding about this sh#t, right?!"



comments powered by