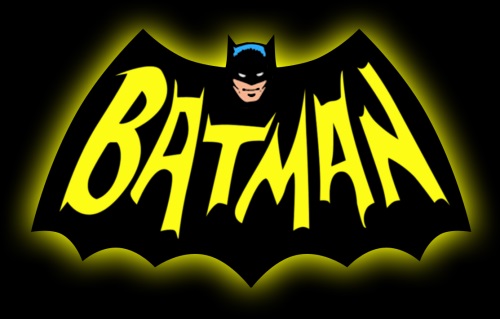 A Tribute to Adam West, "My First Batman"
Author: Bill "Jett" Ramey (@BATMANONFILM)
Date: June 10, 2017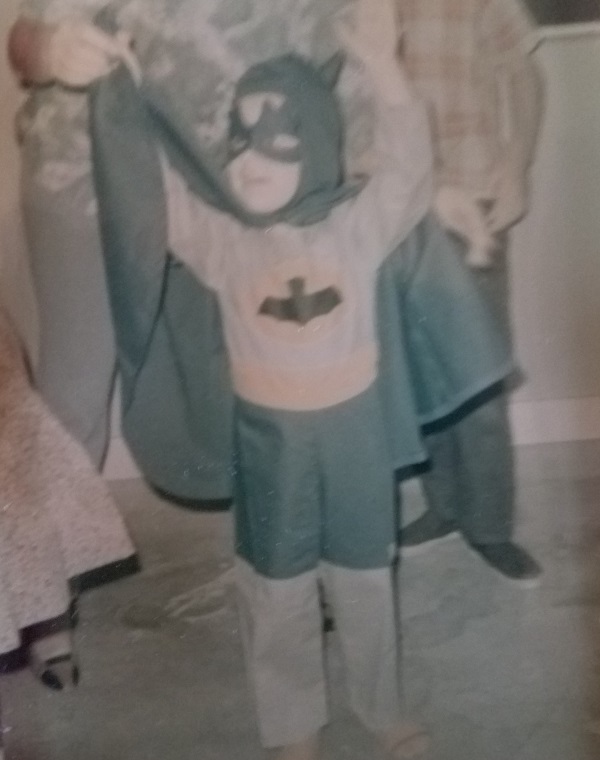 You wouldn't be reading this if it were not for Adam West.
Why? Because, there wouldn't be a BATMAN ON FILM website if it were not for Adam West.
Why? Because I would not have ever been a fan of Batman if it were not for Adam West.
Period.
Adam West was my first Batman. I don't remember, but I know that I watched the BATMAN TV series during it's original run when I was child. How do I know? My Mom told me she would sit me in front of the TV and I'd watch, mesmerized.
My first recollection of actually watching BATMAN wasn't the TV show, but the 1966 film when it first aired on ABC on a Saturday night sometime in 1968-ish. I remember wanting that awesome suit because, well, then I would be Batman too! And as you can see above to the right, I received a fairly close reproduction of that suit for my 3rd birthday in 1968.
When I put on that suit, I wasn't Adam West, I was BATMAN.
As a kid, Adam West was Batman and Batman was Adam West.
As I grew up, I discovered the "dark" version of Batman which, I'll admit, is my preferred portrayal of the character. By the late 70s, I had unfortunately turned my back on the Adam West Batman because, as I had convinced myself, "That's not Batman."
Shame on me.
Then in 2003, I made a point to watch a TV movie titled RETURN TO THE BATCAVE: THE MISADVENTURES OF ADAM AND BURT which was, essentially, a biopic of the 1960s TV series. While watching, a wave of pride and nostalgia came over me. Despite the past 20-plus years that I had dismissed the Adam West Batman, it hit me like a ton of bricks: This was my first Batman and I loved him.
In fact, I still did.
And, I still do.
I am so happy that Batman fandom came to embrace Adam West and the 1960s TV series over the last decade. The merchandising that launched a few years ago, along with the long overdue release of the (beautifully remastered) BATMAN TV series on home video, had to have been heartwarming to Mr. West. It's not as if he needed validation that his Batman was "legit," but it was wonderful to see folks make such a big fuss over him and BATMAN 50 years it first aired.
The cherry on top of it all – especially for fans – is that Mr. West got to play Batman one more time in the 2016 animated film, BATMAN: RETURN OF THE CAPED CRUSADERS. In fact, we'll get to see him one more time as The Caped Crusader in that film's upcoming sequel – what a gift that will be!
Now, I'm going to pour myself a glass of fresh orange juice, watch "Hi Diddle Riddle/Smack in the Middle" on Blu-ray, and, perhaps, dance the Batusi.
As a 51 year old man, Adam West is Batman, Batman is Adam West, and Adam West is MY Batman.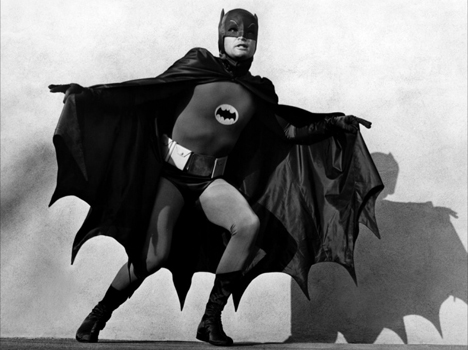 Thank you, for EVERYTHING, Light Knight. - Bill "Jett" Ramey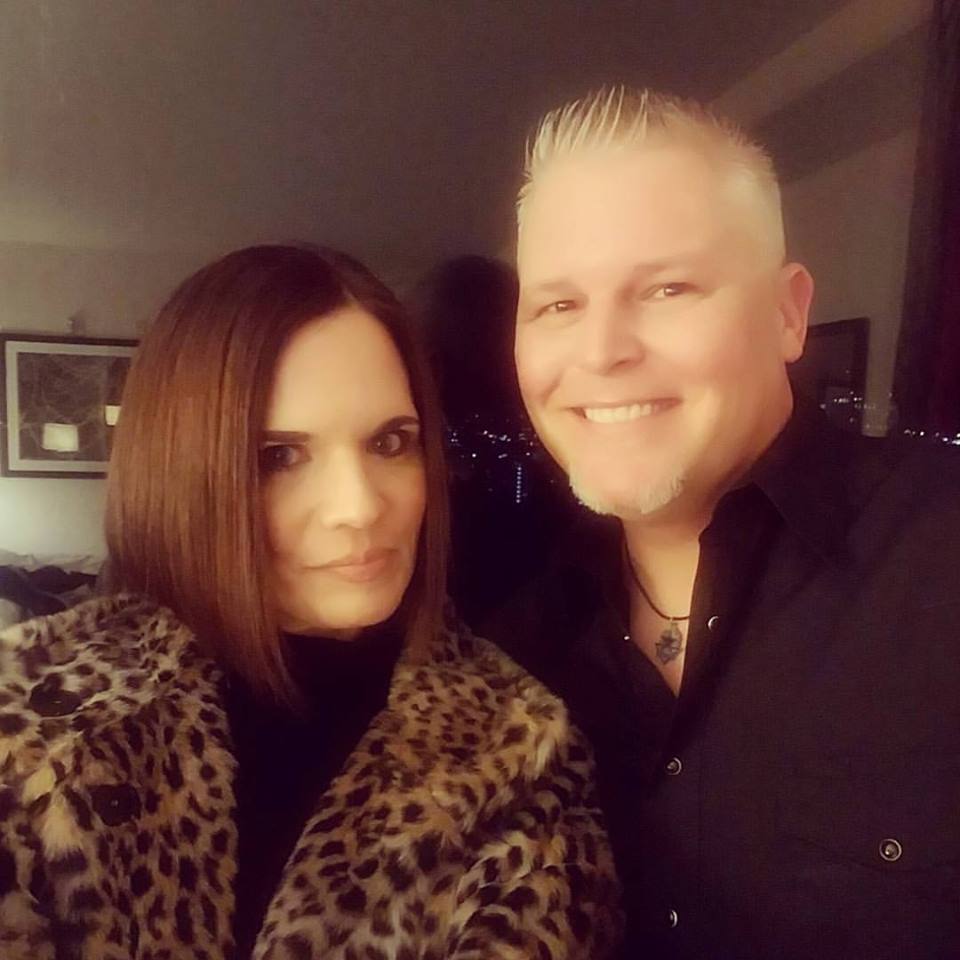 A life-long Batman fan, Bill "Jett" Ramey
is the founder of BATMAN-ON-FILM.COM.
His passions are Dallas Cowboys Football, Elvis, Rock-N-Roll, cold beer,
dive bars, the city of Austin (Texas),
The University of Texas Longhorns, AND...
THE BATMAN!
He resides in the GREAT state of TEXAS
with his lovely wife, his youngest son,
and 1.5 Boston Terriers.

comments powered by