BEGINS wallpapers, Test screenings coming?
Author: Jett
Friday, November 5, 2004, 6:00 AM CST: BOF reader "Andy H." pointed us towards some BATMAN BEGINS wallpapers over at VIRGIN.NET. If you all know of any other sites providing wallpapers, let me know and I'll post a link to 'em....

I've been told by a very reliable source that there may be plans for some test screenings of BEGINS sometime after the first of the year. This shouldn't come as a surprise, as this is pretty common. I have no idea exactly where and when, but if you are one of those who get an early look, BOF and our readers would should be interested in a review--spoiler-free of course....

I don't usually give props to a specific BOF sponsor, but I suggest you CLICK HERE
and check out GAMEZ-N-FLIX
. Also, keep BOF in mind when you are doing your Christmas shopping. I promise, when you buy through BOF it REALLY helps keep this site going. Check out our various stores--if you are looking for something, you can probably find it here at BOF. And by the way, BEGINS merchandise is starting to trickle in. Late.
Law to be a DC villian, but not Dent, The Joker?
Author: Jett
Wednesday, November 3, 2004, 6:45 PM CST: What's up y'all? Jett here. We all know the rumors about how bad Warner Brothers wants/wanted Jude Law in a "superhero" film. He was almost Superman at one point, and he's recently been linked to two particular Bat-baddies: Two-Face and The Joker. Well, maybe Law will indeed take a role in a DC-based film, but not as a Bat-villain. Our friends over at SUPERMAN-V.COM hears that Law may be up for the role of General Zod in the upcoming SUPERMAN RETURNS (or whatever the hell it ends up being called). So, how does this affect Law's possible involvement with the BATMAN BEGINS sequel? Well for one thing, the British thesp's participation is nothing but rumor at this point. But, I can't see Law appearing as a villain in both films. I figure that if Law does end up being Zod, then don't expect him to take a turn as Harvey Dent or the Clown Prince of Crime.
SE DVD news and misc. Bat-updates for 11/2/04
Author: Jett
Tuesday, November 2, 2004, 5:54 AM CST: DVD ANGLE is reporting that WARNER BROTHERS has started production on "Special Edition" DVD's of 1989's BATMAN and the 1992 sequel BATMAN RETURNS. No release date is set, but you have to believe it will around the summer release of BEGINS....
USA WEEKEND MAGAZINE is planning something BATMAN BEGINS related in the June 12, 2005 edition--which is the Sunday before the (USA) release of BEGINS....
Artist Tommy Lee Edwards talked about the work he did on BEGINS--
"Another iconic character that I've been spending a lot of time with is Batman. John Paul Leon and I are handling all of the licensing and promotional art chores that support the upcoming 'Batman Begins' film. It's a similar kind of thing that I've done for films like 'Harry Potter and the Sorcerer's Stone,' 'Men in Black II,' or 'Dinotopia.' The artwork will be used on merchandise, ads, and promo materials. 'Batman Begins' has been fun, because we got to spend a week on the sets in London. We just returned from witnessing a cool chase scene involving the Batmobile in Chicago."
HERE is some info regarding the BEGINS clothing line by Rocawear.
(Thanks to "Ras2005"--yet again--for the info you read in today's report.)
Thanks and a bit on BEGINSpost-production
Author: Jett
Monday, November 1, 2004, 8:34 PM CST: Just wanted to say thanks for sending me all your casting suggestions and actor manips! While I didn't have time to reply to each and every email, I read every one of them. I also can't post every single picture I recieved--which literally numbered in the hundreds! I'm going pic a few of them out and have them up in the new section sometime in late December. I did get some pretty good ones actually--Lachy Hulme as The Joker, Guy Pearce as Two Face, and Jude Law as both Two Face and The Joker were the most common manips sent by you BOF readers....
Nothing big, but I have heard that post-production on BATMAN BEGINS is going very well. I've had several people who are working post-producion in a variety of different capacities say the film looks quite impressive. Christian Bale as The Batman, they all say, looks particularly cool. Here's looking forward to June 2005 getting here quick. Late.
BEGINS toy news and a new BOF section
Author: Jett
Friday, October 29, 2004, 7:21 PM CST: Several BOF readers sent us THIS REPORT that has some cool BEGINS toy information. Check it out....
There is a new sequel information/op-ed piece to take a look at if you are interested....
And as previously mentioned, we are working on a new section that will feature some manips of potential Bat-villains. And hey, if you can manip-up a really cool one, then send it BOF's way! You never know when Warners may be lurking....
Just want to say THANK YOU to all of you who have supported BOF by purchasing merchandise, making a contribution, or clicking on a sponsor's links. It DOES help in keeping this site up and running. Again, thanks!
The Tumbler in ROLLING STONE and "VOODOO"
Author: Jett
Thursday, October 28, 2004, 6:22 AM CST: Several BOF readers have informed us that there is a feature on The Batmobile--aka "The Tumbler"--in the recent edition of ROLLING STONE. John Kerry is featured on the cover....
Sara Stewart, who plays Martha Wayne in BEGINS, will be in New York promoting her film LONDON VOODOO. Click HERE for more details if you are interested....
BOF is working on a new section for the website that will feature sequel casting suggestions with mock-ups of actors. BOF's Paul Wares will be doing the mock-ups. As I said in a previous report, I'm keeping all your casting suggestions and will feature some of them in this new section of BOF....
Thanks to Dan from SUPERMAN-V.COM for the new BOF logo found over on the intro page.
BEGINS videogame news, another Bat-pic, and various bits of Bat-news!
Author: Jett

| | |
| --- | --- |
| Tuesday, October 26, 2004, 6:34 PM CST: Warner Bros. Interactive Entertainment, DC Comics and Electronic Arts officially announced that the companies have joined forces to bring BATMAN BEGINS to videogame platforms in 2005. You can read more about it by going over to the official EA GAMES WEBSITE. HERE is another link to a story on the same subject... | |
Our friends over at SUPERMAN-V.COM, while commenting on new Superman Brandon Routh's Super-contract, says he has signed a three picture deal that could include a team-up film with our own Dark Knight. This news jives with the persistant rumblings that WB is still keen on getting the two DC icons on film together....
While BOF isn't going to show it here yet, I will direct you to JOBLO.COM who has posted a new picture of Christian Bale in the Batman costume. This pic seems to be one of several from the same shoot. Cool pose, but nothing that hasn't been seen before IMO....
Thanks for ALL the casting suggestions! I have saved them all, and will be posting them in a brand new section of BOF in due time--probably after the first of the year....
I found THIS ARTICLE which features an interview with Christian Bale in the LA DAILY NEWS. I think this is stuff we've read before, but certainly worth checking out.
(Thanks to "PJW," "Chaz," and ALL of you who sent in the leads!)
BEGINS sequel update! More official pics released!
Author: Jett
Monday, October 25, 2004, 6:27 AM, 6:23 PM CST: Warner Brothers has released the second set of BEGINS pictures featuring Katie Holmes as Rachel Dawes, Rutger Hauer as Mr. Earle, and--as BOF told you all--Cillian Murphy as Dr. Jonathan Crane, not The Scarecrow. Click on the small thumbnails to check them out--



BOF can tell you all with 100% certainty--because I've seen proof--that The Scarecrow is not the only character that will shown through the POV of someone who has been gassed by The Scarecrow....
In today's earlier sequel report, our source told us that WB is listening to you all in regards to who should play whom in future Bat-films. Send me your choices and I'm going to find a way to pass the suggestions on here at BOF....
BEGINS sequel update!
Got the following report from one of BOF's oldest and best industry insiders. The person behind this info was instrumental in BOF nailing several scoops--among them the casting of Ken Watanabe and Katie Holmes. This source has also been very valuable to me personally in educating me about how the movie business works. Anyway, here is what he had to say about Guy Pearce, Two-Face, The Joker, and BOF--
The Harvey Dent/Guy Pearce rumor. It's been mooted for a long time now, but no one will confirm it to me, which I take as "it ain't gonna happen." Guy is heading for Queensland, Australia shortly to shoot a project penned by alternative rocker Nick Cave. The fan-based rumor that he will be jetting off to London to shoot his "top secret" scenes appear to be just that -- a rumor. The so-called "re-shoots" in London are not, in fact, re-shoots; they are what are known as "pick-ups" -- i.e. shooting time already built into the schedule to allow the director to "pick-up" any additional shots he didn't know he would need until after viewing a rough assemblage of the footage. Main cast are rarely used on big budget production "pick-ups", as their schedules have to pinned down way in advance. So don't hold your breath for a Guy Pearce cameo.
The Harvey Dent in the sequel rumor. The cat is pretty much out of the bag on this one. Most of my sources confirm that, at this VERY EARLY stage, Dent will be the featured new character in the Begins sequel. He will, of course, be transformed into Two-Face. That strikes The Joker out for the time being, but another rumor relating to the Dent/Two-Face plot-line has Dent putting a dangerous criminal behind bars in the sequel. It will be one scene, possibly Dent's intro scene as District Attorney. Later in the series, this criminal MAY re-emerge as The Joker. Which leads us to...
The Joker plotline. (Note: BIG RUMOR -- only one source on this). Anyone who knows their Batman lore knows how The Joker enjoys revenge. One tidbit thrown my way indicates that when The Joker finally does enter the new series (and believe me, he will), it will be a mesh of two or three very famous Joker plotlines from the comic books. Most fans will probably assume that this means a certain one-off comic from the 1980s, but fans will have to dig a lot deeper -- and a lot further into the past -- than that. Remember: The key words here are "origin" and "revenge."
Sequel casting. Jude Law's name has been bandied about the Batman projects for a few years now. (In fact, you may remember that Law's L.A. reps were being seriously romanced to entice the Brit thesp into the cowl and cape when Schumacher, and then Aronofsky, were attached to develop a new Bat project.) Now Law's name is being mooted as a possible Joker. Not true. But that's not to say that some VERY LIGHT discussions haven't taken place about Law in another villain role for the sequel. Another rumor I can dispell: Steve Buscemi was never considered as a possible Joker; nor was Robin Williams. Although Chris Nolan has not expressed any particular preference (the Joker casting rumors were started out of a certain office on the Warners Burbank lot), the general feeling is that he will go the same way he did in casting the Batman role this time around -- i.e. they are looking for actors, not stars. I can confirm that the Lachy Hulme ("Sparks" from THE MATRIX films) rumor was dead on the money. That certain office in Burbank has even gone so far as to do mock-ups of the Aussie in white-face and green-hair, which apparently look pretty good (I haven't seen them). One definite (I have three sources on this) is that whenever The Joker does appear, they (Warners and Nolan) will be looking for a deadly serious match for Bale's Batman -- which is a big call. That means someone taller than Bale, someone very menacing, and someone who can actually kick Batman's ass. Nice work if you can get it.
Finally, you will be happy to know how watched your website is by everyone involved with the franchise. The are totally enamoured of the fact that you didn't leak the script when you had the chance. Also, one source told me point blank that "Chris (meaning Christian Bale) got Warners support after they read that website" -- presumably, you cast your vote in Bale's direction, and that may have swayed the powers-that-be. (Although, I think Chris Nolan's support of Bale may have had just a little something to do with it.) Be that as it may, whomever you want as Harvey Dent, The Joker, or any other Bat-character, start lobbying now. Warner Bros. is listening! (And by the way, your site IS great -- so keep up the great work.)
As far as BOF being directly responsible for the casting of Bale--uh, no. But the point that our source is making is the fact that Bale was a HUGE fan-favorite for the role--and that BOF was able to voice that--was probably not lost on Warners. This is the purpose of this website--to give YOU--the Batman fan--a voice.
BOF apologizes and BEGINS merchandise
Author: Jett
Sunday, October 24, 2004, 11:46 AM CST: Just want to say I'm sorry for omitting the red "SPOILER" tag on the Scarecrow drawings. My bad....
BATMAN BEGINS merchandise is starting to become available. BOF will carry as much of the stuff as we can, so will be able to get your fill of BEGINS gear here at BOF's BATMAN BEGINS STORE. You know you'll be wanting to represent come next June, right? Late.
Dr. Crane I presume?
Author: Jett
Saturday, October 23, 2004, 6:58 AM, 7:52 PM CST: Overnight, our source--who we'll gloss "Starving"--was able to provide BOF a few more pictures of Cillian Curphy as The Scarecrow. One of the pictures shows the the actor in the same mask as described in detail (and shown in the drawing) in the previous BOF report. But a couple of others shows him in another more traditional "Scarecrow" mask that comicbook fans are used to. It is basically a burlap sack with rope stitching on various parts of the mask. The mouth is stitched as well, but with thick black string. The mask is frayed at the end/neck area and seems to drawn together by a noose-like rope. Again, Murphy is wearing a gray suit with a blue tie. "One wonders if one of the considerations for picking Cillian Murphy was his eyes," says our source. "They're a bit eery piercing throught the mask, to say the least." And I agree with him totally--
*SPOILER*


Courtesy Paul J. Wares
The mask described this morning will be the "real" one that Dr. Crane puts on and uses as a gas mask/disguise. The other--as described previously--is a "stage two" mask and is what one would see if under the affects of the fear gas, along with the CGI and F/X that will be added. While still a bit sinister, the burlap mask is not nearly as disturbing as the "stage two" mask....
BOF was informed by one of our most reliable sources that when Dr. Crane appears on the official site, it may be a shot of him in the burlap sack mask as described for you all in today's report. Or it could be just the head shot of Murphy as Dr. Crane that we've already seen. If I was WB, I'd only release the latter.
Yes, he IS quite disturbing!
Author: Jett
Thursday, October 21, 2004, 6:45 AM, 4:16 PM CST: As I said earlier today, I was able to get a look at The Scarecrow. Now, I'm pretty much sure that what I saw was what we'll see from a gassed victim's POV, and it seems some F/X and perhaps CGI will be added when we see him on the big screen. But I wanted you BOF'ers to get a small look at it, so Paul J. Wares whipped up an "artist rendering" of what Dr. Crane looks like. Out of respect to those who don't want to know and for the film itself, I've edited the drawing to show only a part of The Scarecrow. The pictures that the drawing is based on ARE NOT going to show up on the official site. In fact, it will most likely be Dr. Crane, and not The Scarecrow that shows up over there as rumored, or so I've heard-- --
*SPOILER*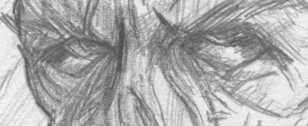 >
BTW, the breathing apparatus is not visible and there is not a big hole or anything in the mouth area. It sort of looks like the face melted or something and is drawn down a bit--sort of skeleton-like particularly the nose. It is really freaking looking and should be scary as hell once the F/X are added in. Keep in mind that The Scarecrow will be depicted in various forms--in his real mask and in the different ways he looks to those he has gassed. Ray Bolger this is not....
Thanks to a couple of unrelated sources, I was able to get a peek at The Scarecrow! The descriptions from two BOF sources (October 7th and 8th) were pretty much spot on. I can't show the pictures at this time as I promised the sources that I would not. But I can describe it a bit for you all. It does look Leatherface-like and is sewn-up with big stitches at different spots all over the mask. The face/head area looks as if a human face had been melted and disfigured. It is also more form-fitting than one might imagine. It even has a few strands of hair on top and around the eyebrow area. It is downright frightening and disturbing and I can't wait to see how it looks on the big screen. Cillian Murphy is also wearing a suit and tie as previously described by a BOF source.
With all of that said, the pictures do seem to confirm that the audience will see different POV's of The Scarecrow. The pics that I viewed, seem to be The Scarecrow his gassed victims will see. I believe that we will also see the mask without the affects of fear gas.
Bale speaks! (Again), Bat-fighting style, and about new pic of him as Batman
Author: Jett
Monday, October 18, 2004, 6:24 AM, 7:13 PM CST: Checking out the various entertainment sites around the net (which is part of what I do), I came across this VERY good one-on-one interview with Christian Bale over at IGN FILMFORCE. Check out some of these comments--
About what new take he may bring to the role--
"Often you hear people say, 'Wow, they really recreated things,' and you go see it and say, 'That wasn't a recreation.' I hope we don't suffer from that, but we are literally going back to the early days to the prequel of any of the other movies. We are starting off with our own different characters and our own laws and everything, looking at Bruce Wayne and how he came to be the person that he was and how he comes to be this man that jumps around in the Bat suit."
On why he took the role--
"I was very much interested in playing the character after reading [comic books like] 'Arkham Asylum' and 'Year One' and 'Dark Victory,' and seeing that there was a side to that character that I had never been witness to before and thinking that could make a very good movie," he recalls. "And then the fact that it was Chris Nolan on it; I knew that he was not just going to be doing more of the same and so I wanted to try it."
On what the quality cast brings to BEGINS--
"Sure, we're going to make a mass-entertainment movie, but one that's of a better quality than most. You've got a good cast: Gary Oldman, Michael Caine, Morgan Freeman, Liam Neeson, Ken Watanabe – there are lots of good people in it."
Regarding wearing The Suit--
"I found that the suit was actually pretty comfortable once you get used to it. You sweat like buckets – that you can't help – and the cowl gives you these migraines beyond belief."
Of course, Bale was promoting THE MACHINIST and talks extensively about his latest film. And man, did that dude shed some friggin' weight for that role. Make sure you click on the link provided to read the entire article....
Regarding the news BOF posted yesterday. The picture of Bale can be found in the LEGIONS OF GOTHAM forum. BOF will not be posting any of the pictures described at this time. FYI....
This comes in from "Bal" about the fighting style used in BATMAN BEGINS--
I guess you guys probably already know this [We didn't--Jett], but keysi is the offical Batman fighting system - apparently they wanted something unique and new. Keysi is basically a street fighting system and is different. Main use is of the elbows as attack weapons rather than fists etc. It's very new, and is absoultly awesome to watch and use.
Our local academy teaches keysi and has loads of pics of the new BATMAN movie showing keysi stuff.
New pic of Bale as Batman
Author: Jett
Sunday, October 17, 2004, 6:24 AM CST: Matt from LEGIONS OF GOTHAM has sent BOF word that they have a new pic of Christian Bale in costume as Batman. The picture--which captures The Batman in a very iconic pose--seems to be one of several from a publicity photo shoot. LOG also has a picture of Batmobile concept art and a Wayne Enterprises-Applied Sciences logo. Click on the previous link to check it out....
Clint from MOVIEHOLE has sent us word that Brandon Routh has been chosen to play Clark Kent/Superman in the upcoming SUPERMAN RETURNS. Click on the link to check out the story in full.
New BEGINS pics online!
Author: Jett
Friday, October 15, 2004, 10:58 PM CST: So, as expected, there are some new stills from BEGINS now online! You can now get a look at Ken Watanabe as Ra's Al Ghul, Linus Roache as Thomas Wayne, and Tom Wilkinson as Carmine Falcone. It is pretty cool to finally see some "official" shots of these guys, particularly Watanabe and Roach, as BOF was able to break the news of each being cast in BEGINS. You can click on the previous links provided, or HERE to go directly to the official site. You can also click HERE to sign up with Warner Brothers' "REEL NEWS" to get extra stuff--updates & pictures--from BATMAN BEGINS. Or you can keep coming here to BOF like you have been doing--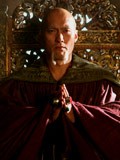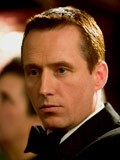 By the way, these pics are a bone thrown your way Bat-fans. Enjoy....
This in from a source that wished to remain anonymous--
Just an update on the Gotham City miniatures at Elstree Studios, that you reported the other day. The city buildings actually stand about 40 feet high and includes Gotham City Bank. I can tell you that they play a major part towards the end of the Movie. And yes they are cool as hell.
Just another source confirming the info we recieved regarding the Gotham miniatures the other day--and adding some more specifics.
(Although BOF knew the pics coming--as y'all did as well--I want to thank ALL of you who sent me the heads-up today!!)
New BEGINS pics coming!?
Author: Jett
Thursday, October 14, 2004, 6:00 AM, 7:03 PM CST: A little update on the new pics rumor. Let's just say keep checking, alright....
Our friend Clint from the excellent MOVIEHOLE sent BOF news overnight that new pictures are coming to the official site. According to the story, pics of Ken Watanabe (Ra's Al Ghul), Linus Roache (Thomas Wayne), and Tom Wilkinson (Carmine Falcone) are coming tomorrow, October 15th. On Tuesday, October 26 you'll be able to get a look at Cillian Murphy (Dr. Jonathan Crane), Katie Holmes (Rachel Dawes), and Rutger Hauer (Mr. Earle).
(Thanks to Clint for sharing the news!)
Bale: Being Bruce Wayne
Author: Jett
Wednesday, October 13, 2004, 10:06 PM CST: Christian Bale has again discussed his role as Bruce Wayne/Batman in the upcoming BATMAN BEGINS with SCIFI WIRE. Regarding the film, Bale says "It's very much looking at how Bruce Wayne came to invent and create this character. [We explore] how he got to be this nutcase that runs around dressed as a bat." Bale, who was leary of taking the role because he didn't find the character particularly scary, changed his mind once he donned the famous costume. "In donning the suit...I no longer wanted to present this as Bruce Wayne dressed as a bat. He becomes a different creature, partly out of necessity of disguise, but also out of necessity to keep himself sane in his own life." Click on the previous link to read more.
(Thanks to "Stax" and IGN FILMFORCE for the lead!)
Remember, BOF will have more from Christian Bale, Chris Nolan, and others from the BEGINS crew with our set report coming in early 2005!
BEGINS news from Germany
Author: Jett
Tuesday, October 12, 2004, 7:57 PM CST: BATMANS.DE contacted BOF to let us know about their report regarding BEGINS in a brand new German magazine called "Superhero Action". They also told us that WB Germany informed them about a new release date in Germany. It is now June 23, 2005--just 6 days after the movie, uh, begins, in U.S. Thanks guys....
BOF has recently heard that Gotham City has been built in minature and fills up a huge portion of the Lucas soundstage at Elstree Studios. I've heard that the miniatures are about 12 to 15 feet high and are cool as hell.
Christopher Reeve, 1952-2004
Author: Jett
Monday, October 11, 2004, 7:17 AM CST: Superman has died.
Christopher Reeve passed away at the age of of 52.
I can remember as it was just yesterday--not some 26 years ago--the first time I saw SUPERMAN: THE MOVIE. Chris Reeve WAS Superman, and it remains one of the greatest (if not THE greatest) comicbook-based film of all time. And it is one of my favorite movies ever.
Many of you BOF'ers might be too young to have watched this film originally at the theater in 1978. But I'm not. I can remember the first time I heard about this new Superman film being made and the first time I saw Christopher Reeve in costume as The Man of Steel. "Man, that's Superman," I thought. "You'll believe a man can fly," they said about this film. And Christopher Reeve did just that.
Thank you, Chris Reeve.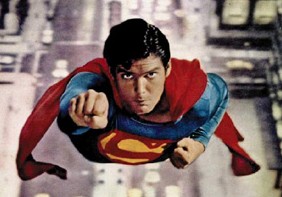 Bale speaks again!
Author: Jett
Saturday, October 9, 2004, 8:43 AM CST: In ZAP2IT.COM, Christian Bale talks a bit about the BEGINS shoot in Iceland.
BEGINS production art
Author: Jett
Friday, October 8, 2004, 6:06 AM CST: "Superman Lives" came across what is said to be BATMAN BEGINS concept art over at ebay
. If you are interested, click on the ebay
link and search for item number "2274678049." The art is by Tommy Lee Edwards....
The following comes from the source that let us know what The Scarecrow really looks like. This report concerns The Batmobile (*POSSIBLE SPOILER*)--
Since the Batmobile can "jump", [this allows it to enter] a new secret entrance to the Batcave. The batmobile hurls itself over a HUGE ravine and jumps right through a waterfall and lands in the cave. From the outside, it looks like an ordinary waterfall over a cliff.
I was amazed when I saw this, kinda wish I didn't, but glad I did, lol.
Update on The Scarecrow
Author: Jett
Thursday, October 7, 2004, 6:20 AM, 6:44 PM CST: Read the earlier report first, and then come back to this one from "BANE FREAK"(*POSSIBLE SPOILER*)--
"BANE FREAK here." In regards to your newest description of Scarecrow that was just posted....it's dead on. I was able to see about 15 minutes of footage a couple of weeks ago, and that's dead on.
I can't say much more than that, except, he is in a burlap sack over his head, wearing a suit & tie (from what I remember), and the fear gas does come out of his hand/wrist...probably from something under his suit.
The footage also had the Batmobile, before it become the Batmobile...in green army camo. "Does it come in black?" is what Bale asks Freeman.
And Katie Holmes looks HOT!!!!
Thanks "BaneFreak" for the info. While he's someone who is a fan of BOF, he IS in the know as well....
In regards to the Dent rumor, I think he's in the film. Now, I know who we all think is playing him--wink wink--but that may not be the case. He is what an "insider" had to say--
I can see you've been informed about Harvey Dent in BEGINS. All I can say is, its not necessarily [who we all think it might be--Jett]. I dont care how many people say it.
I've also been told that any scene involving Dent may not have been shot yet, and purposely been scheduled after principle filming was complete....
BOF recieved the following overnight from someone who says that they have seen a picture of The Scarecrow from BATMAN BEGINS. Here is what he had to say (his name withheld by request)--
I am a XXXX for XXXX and was able to attend a BATMAN BEGINS film expo about 2 months ago. We got to see stuff not yet released to the public.
I would like to say this about The Scarecrow pic on your site, it's way off. I have seen the real deal, it looks as if Leatherface made his mask out of burlap material, sewn up Burton-Catwoman-like, with slits for the eyes and a sewn up slit for the mouth. It is very gruesome and dark.
There you have it. Not to say that the picture sent to BOF from MUKMOUTH.COM isn't legit--as it is said only to be concept art.
Dent in BEGINS part 2, Bale speaks again, and The Scarecrow!?
Author: Jett
Wednesday, October 6, 2004, 6:54 PM CST: BOF heard early this morning from a very trusted, and longtime industry insider that the Dent in BEGINS rumor is running pretty hot. This source told BOF that the scuttlebut is that Harvey Dent/Two-Face may be the featured villain of the BEGINS sequel. He also told us who may in the mix for the role--which I can't reveal at this time [Hey, don't kill the messenger--Jett]. I'm expecting a more detailed report from this source over the next few days, so stay tuned....
Ryan from MUKMOUTH.COM sent us the following. Could this be The Scarecrow? Check it out--
Got an email this morning from a guy who is apparently working on an official "Art of....." book for Batman Begins, and attached was a piece of concept art/painting for....THE SCARECROW!! I don't know how close this is to what Chris Nolan has ended up with in the final edit, but I kinda like it. It's extremely creepy and looks very Scarecrowish without being your average Scarecrow. It does feature the gas mask looking thing-a-ma-jig (dont know if that's the official spelling) I remember reading about a while back.
I'd be interested to hear what do you think.
Ryan says that they have a larger picture up on their site, but here is the one he sent me (which sort of, kind of jives with some of the previous descriptions I recieved):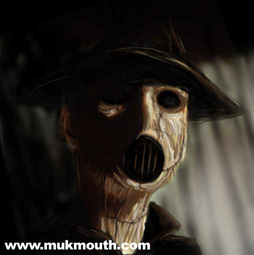 Robert from IESB.NET sent us THIS LINK to an interview they have of BATMAN BEGINS star Christian Bale. Click on the link to give it a look.
Is Harvey Dent in BEGINS?
Author: Jett
Tuesday, October 5, 2004, 8:18 PM CST: For months, BOF has heard whispers from good sources--as well as those from out of the blue--that the character of Harvey Dent will make a cameo role in BATMAN BEGINS. Hell, I'm still hearing these rumors.
I don't think it is a big spoiler to say that the Dent character does not appear in David Goyer's original script--in person, that it. And I don't think it would be a stretch to suggest that Harvey Dent could easily be added to the script and the film. With that said, it is now rumored that another BATMAN BEGINS script has made its way on the internet that includes--you guessed it--Harvey Dent. BOF will not mention the specifics of how Dent appears in this script (which BOF has not seen or read), but he's in it. Allegedly.
Now, are the old Dent rumors and this recent script rumor related? I don't know for sure and won't speculate. But I have always found this Dent rumor very curious as it just won't die. Could Chris Nolan have "secretly" added this fan-favorite character to this film? I guess we'll find out for sure next June. However I hope it was done. The villain Two-Face--in my opinion--MUST be in this new series of BATMAN films. I can't think of another character in the Bat-universe--other than The Joker--that is a "no-brainer" in regards to showing up in future Bat-sequels.
Now, about Guy Pearce....
(Thanks to "David C." for the lead.)
Looks like Christian Bale didn't take much of a break after BEGINS wrapped filming just a couple of weeks ago. Hell, he was filming scenes in the Batman costume with Gary Oldman's Gordon when during our set visit in mid-September. But I read over at DARK HORIZONS that he's hard at work on THE NEW WORLD in Virginia playing planter John Rolfe. Being a history buff, I must say I'm particularly interested in this movie that tells the story of the Jamestown colony. Anyway, click on the link and check out DH's set report.
Speaking of Bale, he appeared on ENTERTAINMENT TONIGHT promoting THE MACHINIST and he did talk a bit about BATMAN. Click on the previous link to check out the article and watch the interview.
(Thanks to "Chaz" for the heads up.)
Bale speaks, BATMAN '89 news (sort of), and Rosemary's Baby
Author: Jett
Monday, October 4, 2004, 7:13 PM, 9:28 PM CST: Several BOF readers pointed towards ABOUT.COM which features an interview with Christian Bale. Bale talks about the Batmobile, the Bat-suit, Bat-gadgets, and his role in THE MACHINIST....
"Jim K." sent us word about a Christian Bale interview found over at LATINO REVIEW. Dude is out promoting his flick THE MACHINIST, but he does talk about BATMAN. Click on the previous link provided to check it out....
"Ras2005" pointed BOF towards THE TELEGRAPH where they have an article that you fans of BATMAN '89 might want to check out. It is fascinating extract from "Blockbuster : Or, How Hollywood Learned to Stop Worrying and Love the Summer" on the trials and tribulations of getting the first BATMAN feature film to the big screen (click on the title link for more details)....
"Andrew R." sent us news of how Scott Beatty is involved with BEGINS via his official site--
Next up is "BATMAN BEGINS: THE VISUAL GUIDE". After getting a sneak peek at the new Bat-Flick at WW Chicago, I was champing at the bit when DK offered me the job to write the official guide to the film, which stars Christian Bale as Batman. I'm just beginning work on this one, due in bookstores in time for Warner Brothers' release of BATMAN BEGINS next summer!
Beatty of course is the author of "Batman: The Ultimate Guide to the Dark Knight" and the new "The DC Comics Encyclopedia," which you can check out by clicking the links provided for each....
And finally, congrats to BOF's own Paul J. Wares and Rosemary, who are the new, proud parents of newborn baby boy and the world's newest Bat-fan, Keaton Wares! Late.
Denny O'Neil to write BEGINS novelization confirmed!
Author: Jett
Sunday, October 3, 2004, 6:17 AM PM CST: I sort of knew this, but now it is somewhat "official." I just got my comp issue of SFX MAGAZINE and the greatest Batman author of all time--Mr. Denny O'Neil--is writing the novelization of BATMAN BEGINS. And that is as it should be as Mr. O'Neil is one of the creators of BEGINS villain Ra's Al Ghul (along with artist Neal Adams)....
Got some more info coming in regards to the BEGINS sequel--and yes, it IS going to happen--so keep checking with BOF to find out....
By the way, the SFX MAGAZINE piece is top-notch. It is a must-read for anyone who is still clueless about this film, although you need to be in the U.K. to get hold of it. Titled, "61 Things you need to know about BATMAN BEGINS," I'd suggest that you pass the word to all your friends. Of course, if you've been reading BOF for the last six years, you already know all that stuff (~wink~). Late.
Sequel News?
Author: Jett
Saturday, October 2, 2004, 9:17 AM PM CST: OK, I promised that I'd have a bit of sequel news in a few days, so here is the first of it. This comes from one of BOF's oldest and best "industry insiders" who has provided me with all sorts of info over the years about BATMAN and how the movie business works in general. He warns that you should take this as nothing more than rumor right now, as he says that this is some of the whispers he has heard about BATMAN 6 lately. While this thing is probably around two years away from production, it is still interesting to hear what might happen--
•&nbspNolan is going to direct. He isn't signed--at least not "officially," but it's no secret that the movie franchise is now "Nolan's Baby" as our source called it.
•&nbspThe villian that seems to be obvious for the sequel, might not appear in the next film. "They may want to build up to his appearance over the first two films - have him in the finale," says our source. This may not be a bad idea, in my opinion.
•&nbspAs everyone already knows, Christian Bale, Michael Caine, and Gary Oldman are set to return. Morgan Freeman will probably be back as Lucius Fox.
•&nbspDavid Goyer will most likely be involved with the sequel. His status is much like that of Nolan's. BOF's source speculates that his role will be much like that for BEGINS--writing the first draft and then Nolan taking over.
•&nbspThe sequel will probably not pick up right after the events of BEGINS. A bit of time may have passed between the events of BEGINS and the sequel. The Batman may be a bit more established in the follow-up.
•&nbspThe villian could be one that we saw in the previous Burton/Schumacher series.
That's it for now. Nothing Earth-shattering or anything, but something to think about and discuss. Our guy promised a bit more soon, so stay tuned to BOF for all the latest Bat-movie news.
New BEGINS magazine spread
Author: Jett
Wednesday, September 29, 2004, 5:22 PM PM CST: SFX recently contacted BOF to remind us that their next issue would include a big spread on BATMAN BEGINS. Well, it's out and the feature can be found in their current issue #123. While I don't have the issue in front of me (BOF is getting one comped, as it seems this site was used as a valuable research resource for the article), but BOF forum posters "MadSci2" and "BatGuyverDrahc" posted nice rundowns HERE and HERE. I particularly liked--and agreed completely--with what screenwriter David Goyer had to say. Here's a bit--
Some other superhero movies have been the victim of studio interference - corporate decisions that have been more about a potential toy line than creativity. How have you kept this vision of Batman pure?
"Warner Bros took a hands-off approach. They chose Chris (Nolan), Chris chose me - and they left it alone. Chris was very focused on staying true to the source material. Batman has endured as a cultural figure for nearly 70 years. There's a reason for that."
What elements of the Batman myth translate effortlessly to the screen? Which ones simply won't work for a modern, mainstream audience?
"Frankly, I think the bulk of Batman's myth is a fairly easy translation. I think - and have always felt - that Robin was very problematic. Beyond Batman himself, I think the villains can be tricky. Because we have taken a more naturalistic approach to the Batman universe, the bar for the ensuing reinterpretation of Batman's rogues' gallery will have been raised. It'll be harder to take some of the classic villains and set them in a more realistic world. Not impossible, just harder. But I think that's a challenge that will help the Batman franchise."
Was there trepidation that Ra's al Ghul was too obscure a villain?
"There was no trepidation at all. Ra's is a perfect villain for Batman's maiden voyage as a hero. He's different from the other villains - more of a paternal figure, more grounded in reality. And since Bruce lost his father, Ra's personality dove-tailed nicely into the themes we were exploring."
Bryan Singer's X-Men and Sam Raimi's Spider-Man movies have raised the bar on superhero films. What will Batman Begins deliver when it opens in Summer 2005?
"The thing about those movies is that they stay true to the source material. The depictions of the key personalities are spot-on. And I'd like to think that we've done the same thing here. Of all the major superhero franchises, though, I think ours may be the most naturalistic. But you have to remember - Spider-Man and the X-Men are outcasts. Even their non-costumed identities are essentially misfits. Bruce Wayne is different. Bruce is a respected figure. A public personality. That dynamic leads to a different kind of story"
I really dig what he has to say about the "realism" that has been installed in the new Bat-series. I'm anxious to see what they can do with the classic Bat-villians using this approach....
Speaking of future Bat-villains and such, what are we going to call this thing for the next 3 and a half years? BATMAN BEGINS 2? No. BATMAN AGAIN? Probably not. I guess BOF will refer to it as BATMAN 6 because I really can't think of anything else and BATMAN 2: But Not BATMAN RETURNS is too long to type. Anyway, I just may have a little news about the upcoming sequel--yes upcoming, because you KNOW it is going to happen. Tune into BOF over the next few days to check it out. Late.
BEGINS Promo?
Author: Jett
Tuesday, September 28, 2004, 4:31 PM PM CST: On Monday, "kissbally78" and "IDigBatman" pointed BOF towards POPFUNK and a piece of BATMAN BEGINS promo art. I've seen some other promo and concept art for BEGINS, and this looks very similar. Therefore I assume that it is authentic....
"Todd G." sent us news from THE DIGITAL BITS who have the following to say about the rumored BATMAN 89 special edition--
Here's some interesting news... some of our sources are telling us that Warner is currently working on a box set of all four live-action Batman films, which will include a new Batman: Special Edition. The set is being timed for release to coincide with the new Batman Begins film next year. We'll keep you informed.
I'm pretty sure that this is going to happen as WB would be smart to ride the BEGINS wave next year. And speaking of just that, you'll be able to get all you BOF merchandise right here at BOF as soon as it is available. Late.
David Goyer speaks BEGINS!
Author: Jett
Friday, September 24, 2004, 6:24 AM, 10:54 PM CST: SFX contacted BOF again to tell us about a really cool BEGINS wallpaper that they had commissioned and done "comicbook style." Click HERE or HERE to check it out....
SFX magazine contacted BOF to gives us--and you--a snippet of an interview with BEGINS screenwriter David Goyer. The inteview is part of a nine-page feature on the movie that will be in U.K. stores on Wednesday. Here's a bit that they provided BOF for y'all--
What was the spirit that you wanted to capture with this movie? Is there any period of the comic book that particularly influenced you?
"The moment in 'Year One' when Bruce Wayne is returning to Gotham after a multi-year absence. I was captivated by that. I wanted to explore what had happened in those intervening years. And I also wanted to depict the moment when he decides to leave Gotham--what he would say to Alfred, his foster father, and how that would take a terrible toll on his heart...And because we were using Ra's al Ghul, we definitely used some of the Denny O'Neill issues as a point of reference."
BOF also got seveal reports from readers telling us that Katie Holmes showed up on "Regis and Kelly" and "Late Night w/Conan O'Brian." While she is promoting FIRST DAUGHTER, she did mention BEGINS on both shows....
And now back to Goyer one more time. Dude has shown up in USA TODAY and talks a bit more about BEGINS--
The last two Batman movies stunk. How do we know this one won't?
"(Laughs) Aside from my word? Well, I don't think it sucks. But also, Chris and I showed about three minutes of footage to a select group of fans at the Wizard (comic book) convention in Chicago last month. We crashed a Green Lantern panel and gathered them up in a room. It wasn't a trailer, just a montage of scenes. Afterward, we got a standing ovation. And a couple of tears were shed in the room. I'm not sure what that meant, but I think it's good."
What happened to the Batman franchise?
"I think the movies started getting too much like the TV show. It got campy. Back when the movies were coming out, the comic books were in a very good place. (Comic book illustrator) Frank Miller was doing some amazing work. They were really dark. The Joker had killed Robin, and the books had a very grim tone. They weren't messing around. But the movies ignored all that, and the fans turned against it."
Did you work on Blade and Batman at the same time?
"I did. I would write Batman from 8 to 11 in the morning, then work on Blade from 1 in the afternoon until sometimes the middle of the night. I don't recommend that."
Misc. BEGINS stuff for 9/23
Author: Jett
Thursday, September 23, 2004, 9:24 PM CST: What's up? Jett here with a few BEGINS bits for you all, including a short report from the set! So let's get at it--
Several of you BOF readers saw Katie Holmes on TRL today and talked briefly about BATMAN BEGINS. She said that BEGINS is going to be "unbelievable," and that the Batmobile is "badass." Well, she may have not used that exact word, but you get the drift....
Rumors about a special edition/director's cut of BATMAN (1989) has been making the rounds for a while. I have heard from several people who work in the video industry say it is going to happen. "Craig L." sent us this related report on this topic--
I don't have any major news to report, but I thought I'd let you know that I sent an e-mail to the UK's top selling DVD magazine "DVD REVIEW" just to check out what was going on with the BATMAN '89 Special Edition DVD, and they had this to say: "Warner Home Video is tentatively planning a Special Edition Release of 'BATMAN' next year, probably linked with the new Batman movie, 'Batman Begins.'"
Sounds good. Let's see if it pans out, which I think it will....
"Jedi D" sent us this report from the set of BATMAN BEGINS. Seems he was there as an extra this past summer--
"Did a coupla days at XXXXX...as an extra. They were filming the XXXXXXXX scenes.
Gotham is AWESOME. You can get really lost in it! Traded off the location of Arkham with another extra who had found the Batsuits - WOW! [Another extra] played a down & out and I was in a couple of cars and did some 'hanging around' scenes.
XXXXX from Warners was lovely. I think he's a XXXXX and he told me they'd had a fire recently on one of the upper floors of the FULL SIZE, 3 story set--washing out on lines and balconeys. It looked like people REALLY lived there, and it was truly squallid!
Chris Bale was around and SCARY. Totally focused and in character. He made us all a little unwary, but as a student of acting I didn't take offense as I know he has a lot on his shoulders and he's not going to disappoint (he was very serious on Velvet Goldmine too!" - kept very much to himself) but I was starting to get unnerved meeting him in the 'Gotham' alleys as I took a walk - I swear he wanted to eat me! Slow, deliberate pace, but Bruce looked a bit out of it - just like in the trailer!
Arkham was immense and I totally spazzed on it! Great big watch tower and massive steps and gate and then... plywood and wires and light bulbs and ashtrays!
Gary Oldman was a riot! He's really crazy, when I said I was studying acting he was really avuncular and helpful. I met Chris Nolan in the toilets and we talked about Anton Furst's Gotham and this one, I said how I love the broody and 'YEAR ONE' quality of it all and his words were:
'Well, that's just what we're trying to do, thanks XXXX!'
Great bloke!"
Good stuff, not all that new, but good to hear a report from someone who was there. Keep in mind that I edited this report to be as spoiler-free as possible.
BEGINS post-filming update
Author: Jett
Tuesday, September 21, 2004, 12:05 PM CST: A very good source--his ID again withheld by request--has thrown BOF a few bones about what is going on now that principle filming is complete--
•&nbspI have just seen some early [rushes] from "Batman Begins," no effects or sound on it but it looked pretty cool and very dark. They looked to be in some kind of warehouse or factory of some kind.
•&nbspChristian Bale looks fantastic as Batman [on film].
•&nbspThe background [of the rushes] reminded me of "Alien 3," lots of steam and pipes and it was almost dark brown in colour.
Our source also tells BOF that the project may be going by a different codename other than "The Intimidation Game" which was used during pre-production and filming.
Katie Holmes talks BEGINS again
Author: Jett
Monday, September 20, 2004, 5:53 PM CST: So I'm up in Dallas this past weekend and I open up the DALLAS MORNING NEWS Sunday morning. Low and behold I see Katie Holmes' picture on the cover of PARADE MAGAZINE. I wondered if the interview--which appeared in the "In Step with" section--would mention BATMAN BEGINS. And it did. Nothing really earth-shattering, but worth checking out if you haven't already. Just one thing, it contains something that some might consider a semi-spoiler. So if you are staying away from this type of stuff--and I know a lot of you are--keep that in mind before reading.
Katie Holmes talks BEGINS, composer news
Author: Jett
Saturday, September 18, 2004, 8:28 AM CST: "Chaz" from KATIE HOLMES PICTURES alerted to THIS STORY from LATINO REVIEW in which Katie talks about her role in BEGINS. She also discusses her status for the eventual sequels saying "They can have me if they want me for two more." It is known that Christian Bale, Micheal Caine, and Gary Oldman are signed for two Bat-sequels, so that must apply to Ms. Holmes as well. And Katie really digs the Batmobile, according to her comments in the story. Click on the previous link to check it out....
Our 'ol friend "Ras2005" sent us the heads up on the following story. Seems that the Zimmer/Howard rumor is getting some confirmation--almost. A spokesman for Mr. Howard said that it is "very likely to happen" but that exact plans will be formalized "closer toward January," with scoring set to begin "in April or May." Read the full report from REUTERS.
BATMAN BEGINS set visit preview!
Author: Jett & Paul J. Wares
Friday, September 17, 2004, 11:05 PM CST: Hey, Jett here. It is late and I'm tired--L O N G day at work. And I have to catch a flight up to Big D (Dallas) in the morning. Anyway, here as promised is Paul J. Ware's BOF BATMAN BEGINS preview....
The thirty inch plasma screen flickered to life and we were treated to a scene between Christian Bale's Batman and Gary Oldman's Sgt. Gordon. This was a live feed from the film camera to the room where we were housed.
The action was not part of the script that was leaked several months ago. The first thing that hit me was Christian Bale. He looked huge, far more intimidating than any Batman of the past and his voice sent shivers down my spine, it was almost a growl, reminiscent of a very pissed off Clint Eastwood.
This was just the start of an amazing day in which I and a dozen of select journalists were treated to a tour of the amazing 60 foot tall sets, including an exact replica of the Arkham Asylum exterior and the Narrows, which were described to me by Nathan Crowley (Production Designer) as the American version of the slums of Kowloon, Hong Kong.
The day also included a tour of the Batmobile, which I was fortunate enough to climb on and interviews with Chris Nolan (Director), Nolan's wife Emma Thomas (Producer), Larry Franco (Producer), Nathan Crowley (Production Designer) and of course cast members Christian Bale (Batman/Bruce Wayne) and Gary Oldman (Sgt. Gordon. Lastly we were shown around the Batsuit workshop and informed of the advancements that had been made in the Costume FX Department by Day Murch (Key Costume FX).
I was amazed at the atmosphere on set, I felt like I was walking onto the set of a small short film rather than a Hollywood blockbuster. The feeling was very relaxed and although shooting was on day 126 of 128 and was winding down, everyone's energy level seemed to be very high.
There is no doubt in my mind, with everything I witnessed on the day that this truly will be the most respectful version of the character ever committed to film. The level of professionalism and obvious love of the character was very evident and was summed up perfectly by Christian Bale when discussing how he researched the role.
"I looked at 'YEAR ONE,' 'THE LONG HALLOWEEN' and I saw that they were superb and hadn't realised before that (he) was that interesting of a character because I think that all that I'd seen before was that the villains were fascinating in Batman always, and suddenly I was reading these and it was like he's by far the most interesting of them (characters)"
Extended articles on all key parts of the day will follow in the next couple of months, so stay tuned.
--Paul J. Wares
And Paul is right, there is some more, very good stuff in store for the future. So make sure you stay tuned to BOF for this and the latest in BATMAN movie news! Speaking of PJW, he sent what you see below along with his report. Note: the poster is NOT official, but one made by Paul himself. The other may offer a look at what The Batman's grappling gun may look like. Click on the thumbnails below--

BOF: BATMAN BEGINS set visit!
Author: Jett
Thursday, September 16, 2004, 8:34 PM CST: Hey guys, Jett here. So, I guess the bat is out of the bag--BOF scored a visit to the BATMAN BEGINS set a couple of hours outside of London (Bedfordshire) this past Tuesday. BOF was one of a very select group of media allowed to tour the set of of this highly anticipated film.

Yes, this is what I was talking about last week and I am extreemly proud and humbled that Warner Brothers invited my little 'ol site to be part of this event.

Unfortunately, The Jett Man was not able to attend. I do have a "real job" and this just happens to be the busiest time of the year for me, so I couldn't swing the trip to the U.K.. However, BOF is lucky enough to have a friend like Paul J. Wares--who serves as the forum mod and contributes op-ed pieces to the website--to go in proxy. Knowing that Paul is a huge Batman fan, I was more than happy to pass this honor on to him. And he did BOF proud--as well as a hell of a job!

In return for this great honor of being allowed to visit "Gotham City," BOF agreed not to reveal the full details of the set visit until January 2005. However, Paul or "PJW," will be giving you all a brief preview shortly. And Paul will be authoring a series of reports detailing his set visit as he got to question Christian Bale, Chris Nolan, Emma Thomas, Gary Oldman, Larry Franco, Nathan Crowley, and others. Personally, I can't wait for it and I am sure you all are all going to enjoy it!

I want to thank the guys at Warner Brothers--and you all know who you are--for the invite. I'd like you all to know how much of an honor this was for me personally. It was funny, I was at the gym last July when they called and invited me. So I had to play it cool and all, but I was tripping out inside! Never did I think that this site--which I started on a WebTV way back in '98--would ever get this far. Plus, I have since found out how much some in the BEGINS production--cast and crew I've been told--dig BATMAN ON FILM. That just blew me away, to be frank.

And to all of you who feel like BOF built nothing into something, not true boys. All I told you all was that something cool and that I was personally proud of was in the works. That's it. I'm sorry if you let your imagination run and was expecting more, but I told y'all not to assume anything. Hey, I'm a fan just like you. Wouldn't you be a bit giddy if you got invited to Gotham? I thought so. Just know that I truly have all the fan's interests at heart--even though some of you think that BOF is nothing more than an ego trip for me. Nothing could be farther from the truth.

Anyway, PJW should have his preview ready for reading in the next few days so I hope that you all will return to check it out. And don't forget about his set visit series coming early in 2005. And hey, I'm not through bringing you the latest BATMAN movie news--and making sure that "they" don't mess up (~wink~) BATMAN movies just as I have done for the last six years.

And I am TRULY thankful for ALL the support you have given this site over the years. And we're not planning on going anywhere...maybe even expanding....

Oh, I do have some BEGINS news--that's what I do, right? Anyway, I have been told by several sources that we are really going to like the look of The Scarecrow. Yes, he does wear a mask. But--and I've heard this before but now have more confirmation--the audience will get a look at him as his gassed victims see Dr. Crane. That should be really cool and disturbing to see him from their POV....

This from of our new, but rapidly becoming one of BOF's better sources--

Filming wraps at Cardington on Friday. They were stripping the hangar today, and the outside sets as well. We actually got to see some rushes on the monitor this morning, of xxxxxxxxxxx.

The mood of the sets is something to see, and will put Tim Burton's vision of Batman's world in the shade.

No disrespect to Tim Burton and all of you who love his take on BATMAN intended (by me or our source). Hey, I loved BATMAN '89. But BEGINS is just going to be, so, uh, BATMAN. Late.

BEGINS ends
Author: Jett
Wednesday, September 15, 2004, 8:25 PM CST: It has been confirmed to me by several sources that principle photography ends for BATMAN BEGINS within the next few days. Then it is off to post-production for several months. It seems like it went by pretty damn fast, but hell, they've been at this since way back in early 2005--filming that it. I'm sure it feels like a pretty long shoot to all those who are part of the cast and crew.

I have to say to all of you involved with this film--if you are reading--that it sure looks like y'all did one HELL of a job! People are really fired up for this movie--including your's truly--and can't wait for summer 2005 to get here....

BOF will have a multi-part, special report in early 2005. Since this site is focused on reporting BATMAN BEGINS news, do the math and figure out what the topic of our special report is all about. This is something that I am personally very proud about and I am looking forward to bringing it to you in due time. BOF contributor Paul J. Wares is writing the series of reports.

Zimmer/Howard scoring BEGINS?, Bat-suit description, and misc. BEGINS stuff for 9/14
Author: Jett
Tuesday, September 14, 2004, 6:15 PM, 8:46 PM CST: What's up y'all? Got some more BEGINS news for you all, so let's get cracking....

The JAMES-NEWTON-HOWARD.COM website sent us this head's up today--

Exciting news! I've met James at his studio and he said that he will be scoring Batman Begins with Hans Zimmer. He also said that he liked the site and that I can stay in touch with them for news and attend a scoring session! I will be uploading a page with pictures soon about my visit to JNH Studios.

So it seems that David Julyan is not doing the BEGINS score as we all thought. Here is more on this from SOUNDTRACK.NET--

With the rumor mill buzzing today, Soundtrack.Net has confirmed that Hans Zimmer and James Newton Howard are planning to collaborate on Batman Begins. Initially mentioned on James Newton Howard's unofficial website, the news was confirmed to us by Howard's office this morning.

"Myles 'O Boogie," got your email on this as well. Thanks....

Got this description of the Bat-suit from someone that has seen it up close. I hope this helps rid some of the doubts that some of y'all have about the thing (*POSSIBLE SPOILER*)--

I got a real up close look at the Batsuit, and I must say it's very impressive.

It depends under what light it is viewed, but mostly it looks to be a dull black/grey in colour. XXXXX said it is a variation on a skin diver's suit, being very flexible to move in. The Bat symbol on the chest is broad and the same colour as the rest of the suit. The cowl is slightly different in colour, being a shade darker, same as the gloves and boots. [I've heard that there is] a stunt cape, being seven feet in length to look good when Batman is being pulled through the air. The cape isn't scalloped like the capes in previous movies, but looks like a natural cape. It's darker than the rest of the costume but is lighter on the inside. I was told there were several "effects" capes being used, including the one everyone knows about, where Batman passes an electrical charge through the cloth to make it rigid for gliding.

What impressed me the most was the cowl (apparently the cowl has more mobility in the neck,). The brow, nose and ears are exactly the same. The brow of the cowl seems more pinched, as if he's scowling, giving a more fierce countenance. The ears are shorter as we all know, yet not as short as you think, and they seem closer together than on previous cowls.

The utility belt is a dull gold colour and looks to compartmentalized, with the grappling gun worn in the small of the back. All in all, the effect is very imposing, giving the look of a shadow made of muscled darkness.

The shoulders are padded, as are the biceps and triceps, but not overly so.

Nothing all that new, as many pictures of the suit have been released. But this was a eyewitness account that I thought you all would dig....

Yes, I've heard about the dude dressed like The Batman that got loose at Buckingham Palace. Thanks to the ALL of you--you all know who you are--that sent me the head's up on that story....

"Notaurious" sent BOF THIS LINK which has a bit more information about the BATMAN clothing line being produced by Rocawear....

Not BEGINS, but BATMAN related, Kevin Gunn pointed us to his inteview at C2F with Kevin Michael Richardson, who is voicing The Joker in the new animated series, THE BATMAN....

Good luck Paul and have fun. You owe me! Late.

Misc. BEGINS stuff for 9/11
Author: Jett
Saturday, September 11, 2004, 8:06 AM, 6:02 PM CST: Since I got, like, A WHOLE BUNCH of emails today asking me what I thought about the new Batman animated show THE BATMAN, I thought I'd let you all know--this being a BATMAN website and all. Anyway, I was a little leary of it, as I was--and still am--a big fan of the Dini/Burnett classic animated shows from the 90s. But I have to say, I thought this new animated take on our favorite flying rodent was pretty damn cool. Now, it HAS to have Gordon show up soon--Batman isn't BATMAN without Gordon, ya know--but I enjoyed it nontheless. I'm still not too hip on The Joker's red eyes and the fact he was running around barefoot, but at least it isn't just a rehash of the character we've seen in the previous animated shows. If I were grading and my opinion meant anything, I'd give it a solid B....

What's up? Jett here with a bit of BEGINS stuff for you all. I know things have been slow and y'all have been chomping at the bit for some news, so let's get at it....

Our super-slueth of BEGINS news, "Ras2005," sent BOF word on the following--

CINEFILMS has an Alex Ross-style Batman on the cover with Batman Begins on the logo. They have pictures inside, but I'm not sure if they are new. HERE is the mag cover and HERE is a link to ordering details....

MAD MOVIES, a Frech magazine, has a cover with a shot of Christian Bale as Batman. HERE is the cover, and HERE is ordering info....

HERE is a link where you can purchase a copy of SCORE MAGAZINE that we wrote about a few days ago....

AMAZING STORIES #603 has an interview with David Goyer....

STAR BURST #315 also has an interview with David Goyer....

"Ras2205" questions, "Is this the Bat-dagger?" Click HERE to see what he is refering to....

Another good source is back--his name and nickname held by request--with a nice description of the Batmobile. Of which, he has seen in action up close--

The Tumbler, or rather [the] Batmobile is an awesome piece of machinery. It was the one thing I wasn't really impressed with when the first pictures of it came out. But I take it all back. The car looks like it's alive, that's the only way I can express my opinion of it. Unlike the previous Batman cars, this one looks like it could exist in out world, which is what this new Batman movie is all about. Oh, and when they gunned the engine....well, hearing is believing. The car sounds like some creature from hell!

Hope that helps some of you all that are still having problems with Batman's new ride. Later, guys.

Misc. BEGINS stuff for 9/10
Author: Jett
Friday, September 10, 2004, 6:30 AM CST: Yes, I know BEGINS news is slow, and I have read all of your emails saying just that. But hey, there is nothing I can do about it. Filming is winding down, and I expect things to be a bit quiet until the first of 2005. But here are a few things to keep you going....

Here are some more links to the SCORE magazine story BOF wrote about a few days ago--1 2 3 4 5 6 7....

If you care to know what I think about the BEGINS production so far, click HERE to read BOF's latest op-ed piece....

"Ras2005" found the following from ACTION FIGURE TIMES regarding BEGINS, "News from the underground tells me that Mattel is already working on figures for the "Batman Begins" film and that they will be roughly the same scale as 'The Batman' figures." You just know there are going to be plenty of BEGINS-related toys and merchandise released next year.

BOF update--FYI
Author: Jett
Thursday, September 9, 2004, 8:54 PM CST: Just wanted to tell all of you BOF readers--and I'm VERY thankful for all the support--that that "something" we got cooking is still happening. But I can't be specific about a date at this time for certain reasons. BOF is aware of all the speculation, but as we have warned--don't ASSUME what it is. Yes it is something BOF is very proud of and we think is cool as hell. When we reveal it, you'll know what I've been talking about, trust me. I didn't want to leave all of you hanging. Late.

BEGINS mag cover from France!
Wednesday, September 8, 2004, 8:39 PM CST: "Joel B."--who resides in France--sent us the following cover from the French magazine SCORE that features BATMAN BEGINS--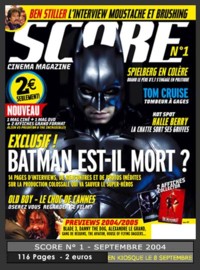 There's more BEGINS stuff in the mag. Just click on the link provided and go to the official site.
Bedford BEGINS shooting update
Author: Jett
Saturday, September 4, 2004, 11:37 AM CST: Hey y'all, Jett here. I'm not at the homebase, I'm actually out of town attending my, uh, 20th year high school reunion. But I did get this in overnight from "Spidertracer." Seems that the crew is back at Bedford and could be shooting into October--
I've just had the nod today that I'm needed for filming as an extra at Bedford for the new Batman movie Monday 6th Sept, and the 10th Sept as well. The scene they will be shooting is a winter one, and I've been told to arrive with heavy coat, boots, hat, gloves and scarf. The casting agency also said that filming continues there for another six weeks, and I may be called back for more scenes. It's not blockbuster news, but it keeps you guys in the picture. I'll let you know more once I've done my bit. Can't wait! Great site guys, keep up the good work.
WB, Goyer strike deal
Author: Jett
Tuesday, August 31, 2004, 6:32 AM CST: Seems that WB is really high on BEGINS scribe David Goyer. VARIETY is reporting that the studio has signed Goyer to a one-year first-look writing, producing and directing deal. In addition, it is strongly rumored that Goyer will pen the BEGINS sequel which will most likely be released in 2008. Click HERE for more details on the Goyer/WB deal....
Don't forget, look for something special from BOF later this fall. More details as I can reveal them. Late.
Levitz talks BEGINS
Author: Jett
Monday, August 30, 2004, 8:10 PM CST: Hey ya'll, Jett here. BOF has something special in store around mid-September. Something I'm pretty proud about actually. Keep checking and you'll know what I'm talking about when it goes down....
BATMAN BEGINS producer Paul Levitz talked recently about the production. Here's a bit of what he had to say--
"I have never had an experience remotely like what I've seen on Batman Begins," Levitz said during Wizard World Chicago. "The entire team, from top to bottom, cares about the characters, is interested in the mythology and has reached deep into it to find the best way to do it."
Click HERE to read the entire article from THE COMICS CONTINUUM.
Click HERE for a hi-res view of the BEGINS trailer.
(Thanks to "A" and BATMANS.DE.)
Reason for the Vegas Bat-billboards, More Bat-shooting in Chi-Town
Author: Jett
Sunday, August 29, 2004, 8:20 AM, 12:24 PM CST: Seems that BEGINS shooting is still taking place in Chicago, probably some second unit stuff. "Jim C." sent us this report--
Apparently they are still shooting scenes for Batman Begins in Chicago, although they were supposed to finish last Sunday, August 22. This morning the local CBS TV Channel 2 10:00 AM news program showed a brief story about a cameraman falling during a shoot at the Hilton Towers on South Michigan Avenue last night. The cameraman was not seriously injured, they said. A quick shot in the story showed a man in the Batman suit, without the mask/cowl, talking with the film crew. Although the man had black hair, he did not look like Christian Bale. Probably a stuntman/double. ....
Hey if you are going to "google" something, then we'd like to invite you to do it here on BOF. Check out the search box above and on the menu page....
BOF had many people email in with explanations for why Bat-billboards are popping up in Vegas. The most plausible reason is MAGIC--the industry show for licensed clothing for the up coming year. Here is an official description of the event--
From Aug. 30 to Sep. 2, the fashion industry will converge on Las Vegas for one of the biggest events of its kind, the MAGIC Marketplace. Considered one of the most influential fashion markets in the world, the MAGIC Marketplace offers up a whopping 700,000 square feet of apparel, footwear, and accessories.
So there you have it. And thanks to ALL of you who sent the emails regarding this story....
You wouldn't have to be Sherlock Holmes--or even the, er, Darknight Detective--to figure this one out. But it comes from one of BOF's best sources, so it is about as close to being confirmed as you can get--
Hey man. Just wanted to let you know that the word is is that the next "Batman Begins" trailer will debut during the holiday movie season. I have no idea with which films it will be attatched, so one can only guess. I'd first look at what Warner Brothers is releasing in November and December. But it could be with just about any film. Also, I've heard that WB has (or will soon) purchase advertising during the Super Bowl. So, figure that one out Eienstein. Keep up the great work!
The Super Bowl, eh? I figured as much. And since my Dallas Cowboys will be representing the NFC this year, a BEGINS spot during the game would be icing on the cake (~wink~). Late.
BEGINS news for 8/28
Author: Jett
Saturday, August 28, 2004, 8:00 AM CST: "Tim C." is back with a pic of one of the Vegas Batman billboards. His report and picture is below--
Today I decided to do a little creative investigating regarding our enigmatic billboards. I called a couple of local comic book shops to see if they knew what was going on. They didn't. They hadn't even seen them.
Also, they seem to be proliferating. There's one a mile north of where I live, and another one a mile south. In any case, they're very much a mystery. They can't be related to 'Begins' because then Vegas surely wouldn't be the only city with the boards (and your readers would have informed you if they had them in their towns). So, my best guess is that there is some Vegas show of some kind with Batman. Wasn't there a rumor that Tim Burton was doing something like this? This is just pure speculation on my part.
Clearly, these billboards aren't related to BEGINS. If you know what they are all about, let BOF know.
BEGINS news for 8/27
Author: Jett
Friday, August 27, 2004, 9:54 PM CST: My friends from BATMANS.DE sent BOF THIS ARTICLE, a HELL of an article frankly, about BEGINS. Jett's suggestion is to read it. I loved this quote from Bale, who is signed up for two sequels--
"I wanted to make Batman more like a creature, more like a beast, than a human being. I didn't want him to be just a funny bloke in a fancy-dress costume. You're either going to look like a complete fool or you're going to look like a bad-ass. So you have to look like a bad-ass."
Thank you Mr. Bale, THANK YOU. Here is a bit of what Chris Nolan had to say--
"This Batman is grounded in reality," he explains, leaning against the bar of a nearby restaurant during a break in filming. "He has no super-powers; all he has is his wealth, which he uses to obtain the technology he needs to do what he has to do." I wanted to make sure that the Batmobile, like everything else in the film, is possible and believable," says Nolan.
"Dave" sent us this report from Chicago--
Filming on exterior scenes shot here in Illinois wrapped about ten days ago. Lower Wacker Drive in downtown Chicago was used for more than two weeks followed by filming on a short, four-mile-long, uncompleted lakefront highway in Waukegan, Illinois. This same highway has been used for several movies, commercials and TV shows like the Blues Brothers and the short-lived remake of the Fugitive TV series a few years back.
Producers were so impressed with the Lower Wacker Drive scenery, that scenes were re-written to capitalize on what that area had to offer. Just as a sidenote, in the original Blues Brothers movie, you may recall scenes where Jake/Elwood speed along under an elevated street chased by dozens of police cars -- that's Lower Wacker. From there they drive up to a shopping mall and crash inside. A police car overturns and slides along on the roof of the vehicle. That was filmed in an abandoned shopping mall in the south Chicago suburbs that was filled with merchandise and shoppers to look like an active shopping center.
All scenes were filmed at night. Security was very tight. On-lookers were prevented access to the site, local news reporters included. My house is like a mile away from the lakefront highway, formally called the Amstutz. The highway runs near Lake Michigan, but the lake is obscured from most of the highway. Two helicopters kept swooping over the area while they were filming here in Waukegan. The local paper ran an article on the tight security, but was unable to report on anything more.