Via
THE HOLLYWOOD REPORTER
, Peter Weller will star as Batman/Bruce Wayne and Ariel Winter will play Robin in the upcoming animated film
THE DARK KNIGHT RETURNS
from Warner Premiere/DC Entertainment/Warner Bros. Animation/Warner Home Video.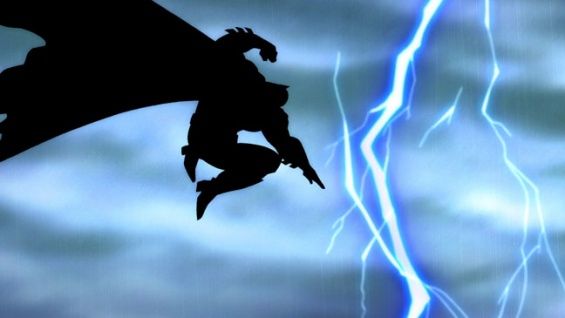 Also in the cast are David Selby (role unknown -- but Jim Gordon I'm guessing), Wade Williams as Harvey Dent/Two-Face; and Michael McKean as Dr. Wolper -- the psychiatrist who releases The Joker from Arkham Asylum.
Jay Oliva, who storyboarded MAN OF STEEL for Zack Snyder is directing. Bob Goodman wrote the script.
"THE DARK KNIGHT RETURNS is the granddaddy of beloved comics properties that we've ever attempted (to adapt)," said Bruce Timm, who has exec produced all of DC's animated movies. "There is definitely the imperative to get it right."
The film will be split into two parts -- PART 1 will be released this Fall and PART 2 in early 2013.
Stay tuned to BOF for more info as I will be covering this project extensively.
Here's a few preview pic via THE HOLLYWOOD REPORTER...