BATMAN AND HARLEY QUINN Animated Film Coming This Summer
Posted by: Bill "Jett" Ramey (Follow @BATMANONFILM)
Date: April 4, 2017

EMPIRE has exclusively announced that a new animated Batman film -- BATMAN AND HARLEY QUINN -- will be released will be released this summer by Wanrer Bros.
Bruce Timm serves as the executive producer and features the style of BATMAN: THE ANIMATED SERIES. The voice cast features Kevin Conroy as Batman, Loren Lester as Nightwing, and Melissa Rauch (THE BIG BANG THEORY) as Harley Quinn.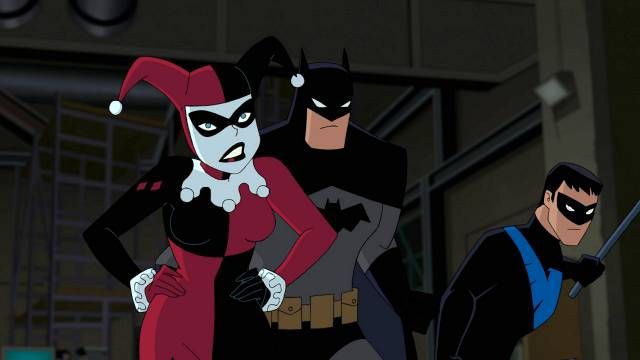 The plot revolves around Batman, Nightwing -- who reluctantly team up with Harley Quinn -- to stop a global catastrophe caused by Poison Ivy and the Plan-Master. For the full story, visit EMPIREONLINE.COM.
Stay tuned to BOF for more info and our coverage of BATMAN AND HARLEY QUINN.

comments powered by