The Bat-Rankings continue here on BOF!
Below you'll find my list of all animated Batman TV series ranked from worst to best. I didn't not include any of the series that featured Batman in a "Team-Up Show" -- ala SUPER FRIENDS and JUSTICE LEAGUE.
Keep in mind that this is MY personal rankings and yours may differ. So don't flip out if my #1 is your #6 or my #5 is your #4 -- as fans tend to do *ahem* sometimes.
Enjoy!
(For BOF's full coverage on all amimated Batman TV shows, CLICK HERE.)
Unranked/TBD - BEWARE THE BATMAN! (2013 - ? on The Cartoon Network)
We certainly can't judge this new animated Batman series yet, because it has yet to air. As the first CGI animated Batman series, it certainly looks cool based on the one teaser that's been released. However, I have a few reservations about BEWARE going in; such as…
Gun-toting Alfred?
Sidekick Katana?
No classic Batman villains?
Regardless, I will not prejudge BEWARE and wait until I've seen a few episodes before I go public with an opinion. Here's hoping it's good!

7. THE NEW ADVENTURES OF BATMAN (1977 on CBS)
This late 1970s animated series makes the live-action 60s TV show look like Chris Nolan's THE DARK KNIGHT!
TNAOB was supposed to be a continuation of the aforementioned 60s BATMAN and the voices of Batman and Robin are even supplied by Adam West and Burt Ward respectively. While I have a very soft spot in my heart for the 60s series, I absolutely can't stand its animated sequel!
Obviously, this is what the people responsible for translating Batman from comic books into other mediums thought the character was all about in the late 1970s. No wonder Michael Uslan had such a hard time convincing studios that Batman was a dark character and deserved a serious live-action film!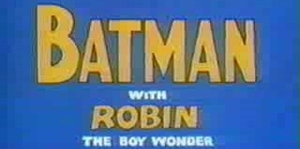 6. BATMAN with ROBIN, THE BOY WONDER (1968-1969 on CBS)
This late 1960s animated adaptation of Batman was originally part of THE BATMAN/SUPERMAN HOUR TV series. It's significant, historically, because it was the very first Saturday morning cartoon vehicle for the character of Batman and all of his classic allies and enemies. Like THE NEW ADVENTURES OF BATMAN, it was also based on the live-action 60s TV show – though Olan Soule and Casey Kasem voiced Batman and Robin respectively.
If you like Adam West series, then you probably can tolerate this one. While the animation is poor (by today's standards) and the stories fairly silly and aimed towards young kids (like me back in the day), it's not nearly as absurd as #5 on this list.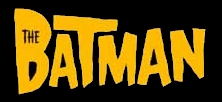 5. THE BATMAN (2004-2008 on The WB/The CW)
THE BATMAN was the first animated Batman TV series that was not part of the "Animated DC Universe" (which included BATMAN: THE ANIMATED SERIES, BATMAN BEYOND, and JUSTICE LEAGUE). Though it was intended to be more "kid-friendly" than B:TAS, it's still a very well-done and respectful adaption of the Batman mythos.
The only real issues that I had with THE BATMAN was that I didn't particular care for the design of The Joker, there was too much Penguin, and it became "Batman and the Justice League" during the final season.
And why in the hell did they drop the original theme? You know the one by The Edge. It was awesome!
4. THE NEW BATMAN ADVENTURES (1997-1999 on The WB)
A continuation/sequel to show that ranks #1. Same continuity, different character and production design. Good, but not as the ones ahead of it on this list. I guess I could have included it as part of its predecessor, but I didn't 'cause it really isn't.
3. BATMAN BEYOND (1999-2001 on The WB)
Though I hated seeing Bruce became a bitter and lonely old man (I personally dig him getting a happy ending ala "The Dark Knight Trilogy"), BATMAN BEYOND was a fantastic adaptation of the Batman mythos. In addition, it beget one of the very best animated Batman films, BATMAN BEYOND: RETURN OF THE JOKER.
I'm of the belief that BATMAN BEYOND would make for one hell of a live-action film (So does my friend Michael Uslan!), and have been lobbying Warner Bros. to consider an adaption of it for the next live-action Batman film trilogy.

2. BATMAN: THE BRAVE AND THE BOLD (2008-2011 on The Cartoon Network)
Boy, was I wrong about this one!
When Warner Bros./The Cartoon Network sent me a screening copy of this series' very first episode, I dismissed it with as being "Too campy and childish for MY Batman sensibilities."
What an arrogant SOB I am...err...was!
BATMAN: THE BRAVE AND THE BOLD quickly became a guilty pleasure of mine due to its brilliant writing and celebration of all things – and all eras of – Batman. It also produced one of the very best episodes of any animated Batman series, "Chill of the Night!
." If I were to put together a list of the best (Stay tuned!), that episode is definitely in my top 5.
Hell, BATMAN: THE BRAVE AND THE BOLD just may be my favorite animated Batman series of them all. Boy, did I grow to absolutely adore this show!
No, I am NOT joking. I seriously considered making it #1 on this-here list.
If you pooh-poohed BATMAN: THE BRAVE AND THE BOLD (as I originally did) and never gave it a real shot, I highly recommend that you give it one more go. You just might surprise yourself and actually like it. If not, hey, to each his own.
And dig that opening segment y'all!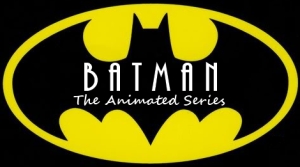 1. BATMAN: THE ANIMATED SERIES (1992-1995 on Fox)
What else is there to say other than B:TAS is the definitive animated Batman series; and, I believe that's an unanimous opinion held by all Batman fans.
To me, BATMAN: THE BRAVE AND THE BOLD made a good run at it, but there's no way I could rank it higher than B:TAS.
Here's to it being topped one day because if that happens, we're in for one heck of animated Batman experience!