Warner Bros. provided
TVGUIDE.COM
with exclusive details of the
BATMAN: YEAR ONE
featurette
CATWOMAN
...
In CATWOMAN, the femme fatale tangles with crime boss Rough Cut (a brand-new character created for this short, voiced by John DiMaggio) in a breathless and brutal 15-minute chase through Gotham City tracking down a mysterious cargo shipment. CATWOMAN was written by popular comic-book and TV scribe Paul Dini.
Awesome!
Here's the image of Selina Kyle/Catwoman that was provided to the aforementioned outlet...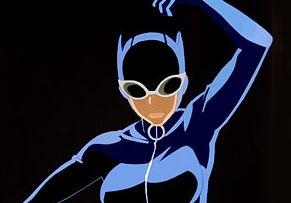 Stay tuned to BOF for the best coverage of BATMAN: YEAR ONE! In fact, I'm going to Comic Con in San Diego exclusively to cover this upcoming animated film.