Thanks to Warner Bros., here's the 7th preview clip of
BATMAN: THE DARK KNIGHT RETURNS, Part 1
, "Robin"...
Here's a short Q&A with Ariel Winter, the voice of Carrie Kelly/Robin in the film...
Imagining many of your fans are experiencing Batman: The Dark Knight Returns for the first time, describe your character Carrie Kelly's place in the story.
ARIEL WINTER:Carrie is sort of a street kind of gangster girl who lives in this shady part of Gotham City. She's always dreamed to meet her hero, Batman. One day she's walking with her friend Michelle, and they get mugged by The Mutants – but Batman saves her. So she then sets out to be Batman's partner in crime, er, crime-fighting. And eventually, she succeeds and becomes Robin.
How do you see Carrie's sense of Batman?
AW:I think Carrie feels super ecstatic when Batman includes her in his little facade of Batman and Robin. She feels so honored – it's a really big deal for her. I think she's not really not just a crime fighter, though – she's kind of like his daughter. She really cares for him, and he really cares for her. They're like family.
How important to you is being the first female Robin?
AW: It's really cool to be the first female animated Robin. There's been so many amazing boys, but I think I can just bring something new that the fans have never experienced. So I'm really honored to be part of such a fantastic project. Female empowerment really is important to me. I'm a big nerd of the books from the 15th Century and 16th Century, when the men had all the power and the women had none of it. So to have Robin be a girl is cool because it gives girls a chance to know that they can do everything boys can do, and even better. No offense (laughs), but it's true.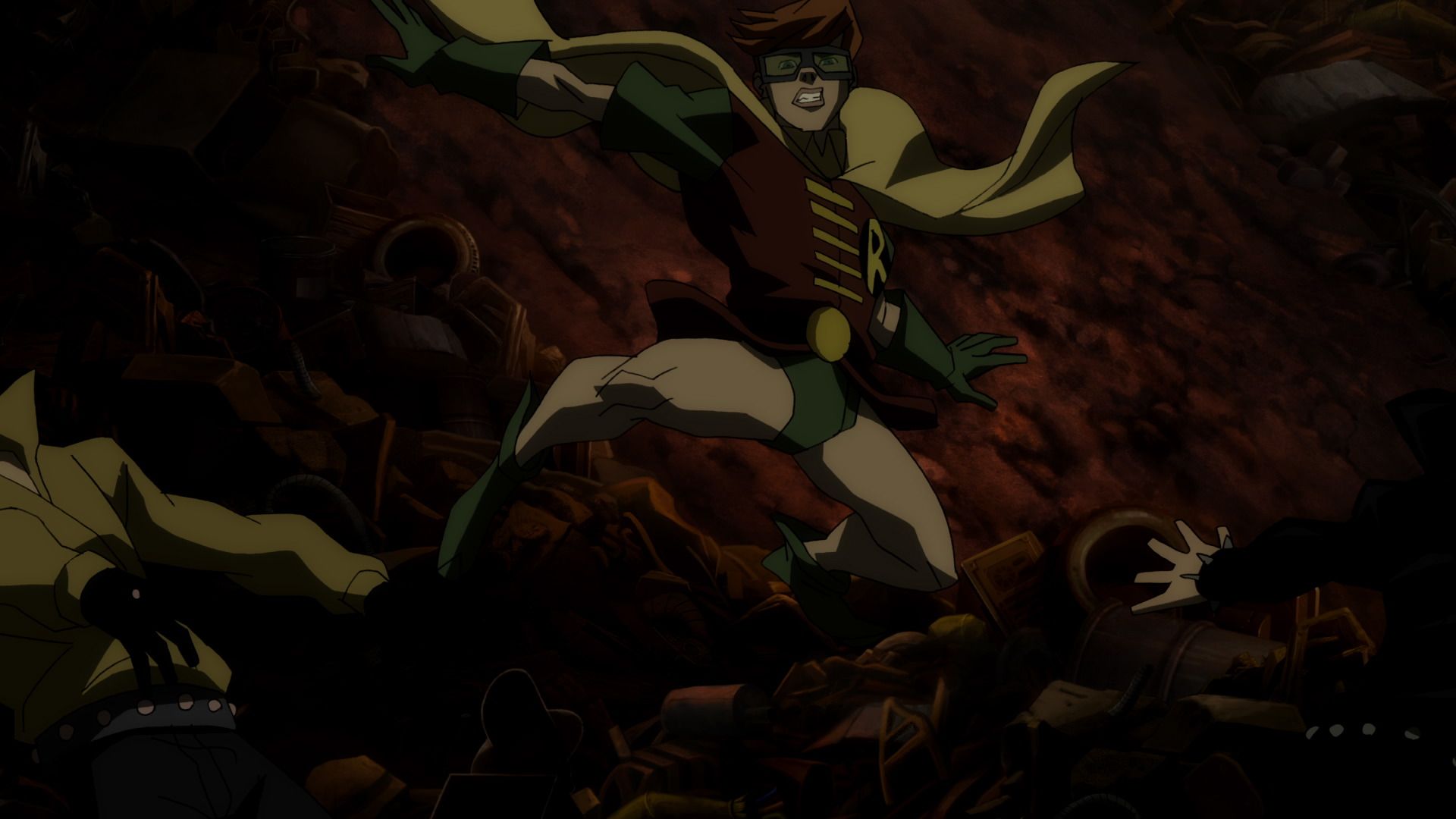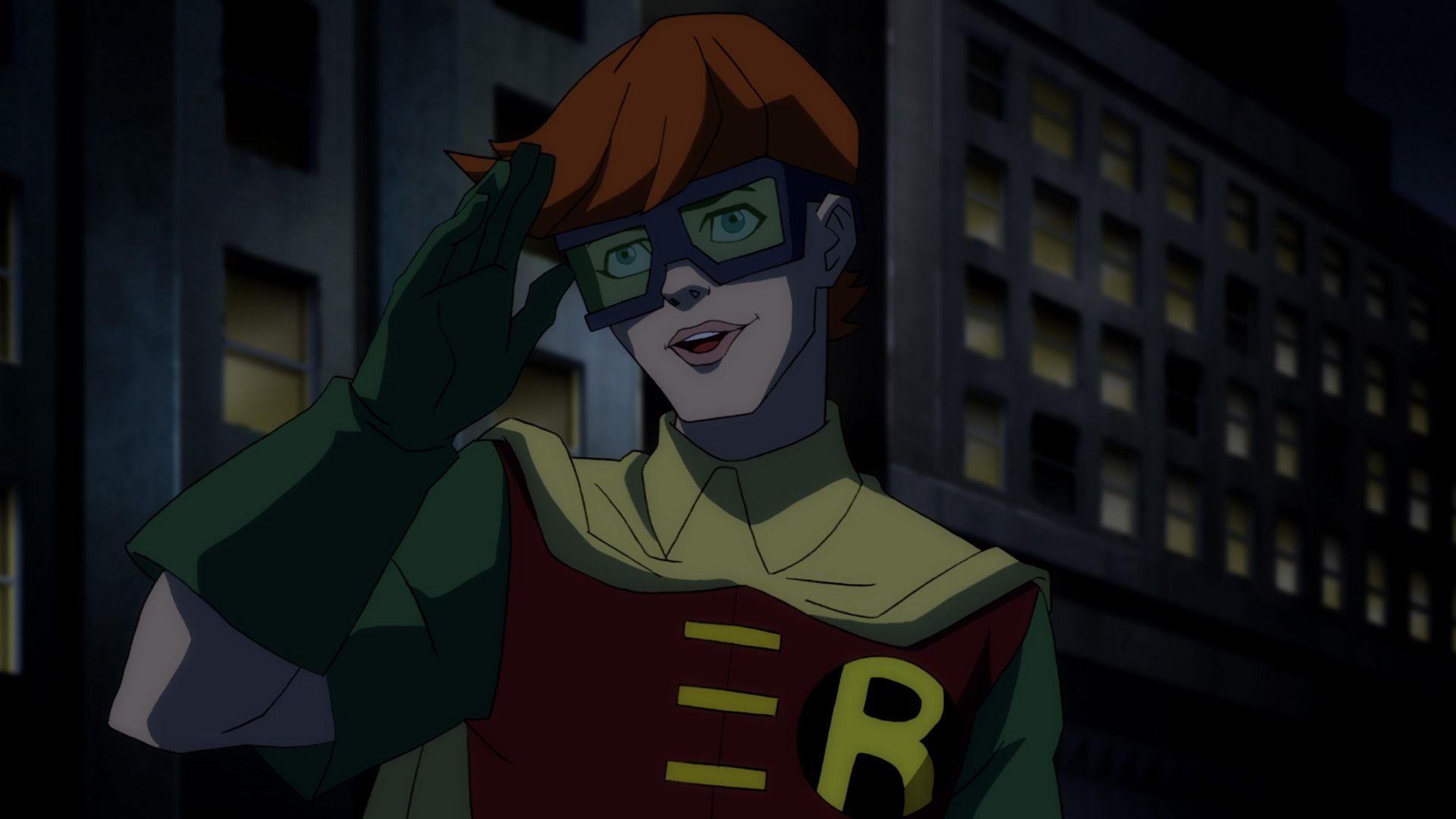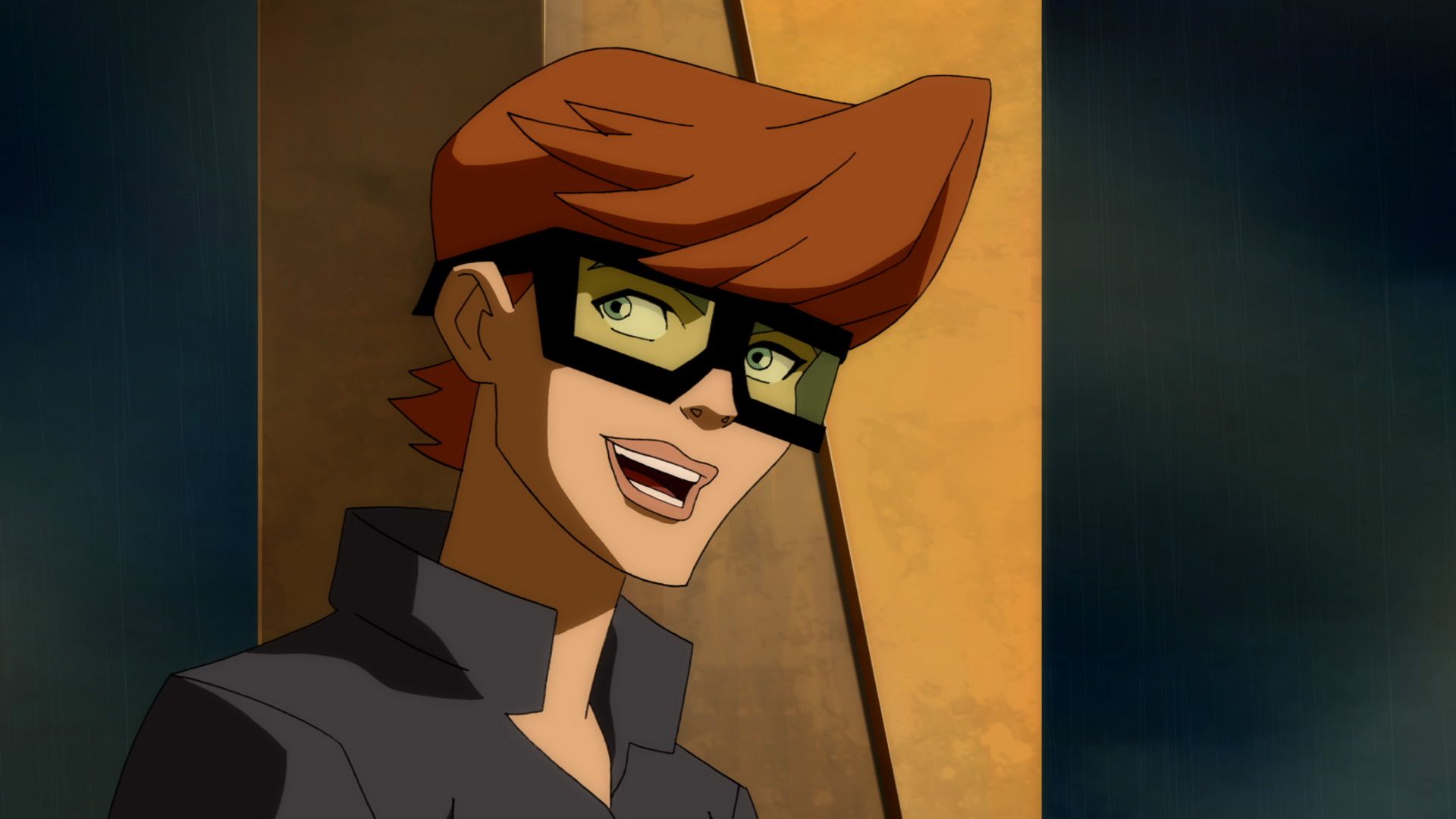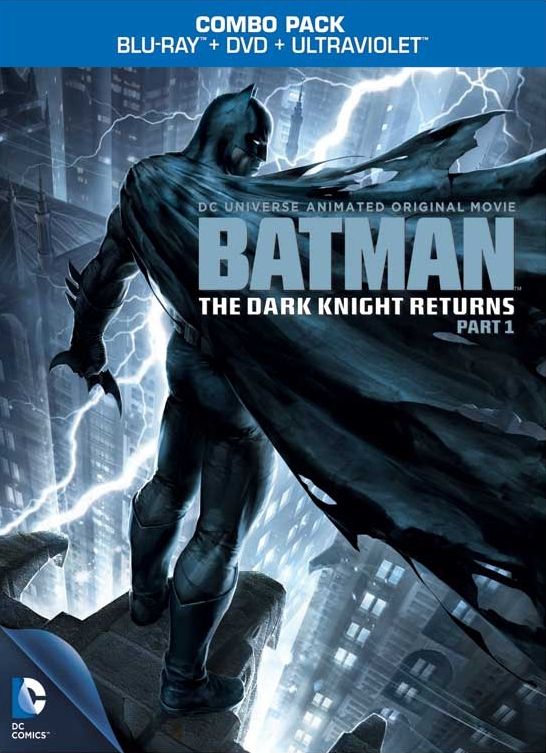 In the bleak and ominous future of Batman: The Dark Knight Returns, Part 1, it's been a decade since Bruce Wayne hung up his cape, following most of the other superheroes who had been forced into retirement. Facing the downside of middle age, a restless Bruce Wayne pacifies his frustration with racecars and liquor -- but the Bat still beckons as he watches his city fall prey to gangs of barbaric criminals known as The Mutants.
The return of Harvey Dent as Two-Face finally prompts Wayne to once again don The Dark Knight's cowl, and his dramatic capture of the villain returns him to crime-fighting -- simultaneously making him the target of law enforcement and the new hope for a desolate Gotham City. Particularly inspired is a teenage girl named Carrie, who adopts the persona of Robin and ultimately saves Batman from a brutal attack by the Mutant leader. Armed with a new sidekick and re-energized with a definitive purpose, The Dark Knight returns to protect Gotham from foes new...and old.