REVIEW: "The Pest"
Author: Bill Ramey (Follow @BATMANONFILM)
Date: July 7, 2017

CLICK HERE for THE NEW ADVENTURES OF BATMAN on BOF!
INFO
Season: 1
Episode: 1
Original Airdates: February 10, 1977

CREDITS
Written by Chuck Menville & Len Janson
Directed by Don Towsley

CAST
Adam West as Batman/Bruce Wayne
Burt Ward as Robin/Dick Grayson
Melendy Britt as Batgirl/Barbara Gordon
Lou Scheimer as Bat-Mite
Lennie Weinrib as Commissioner Gordon & The Joker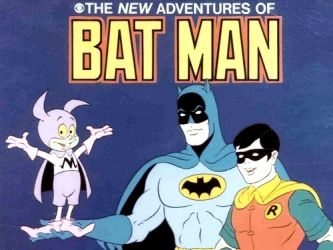 "Holy I don't know if I can do this, Batman!"
In my never-ending quest to become the world's greatest Batman guru, I recently took on the chore of "reviewing" the 16 episodes of the 1970s NEW ADVENTURES OF BATMAN animated series.
How tough of task could it really be, you know? All I've got to do is re-watch an animated series that I *thought* I loved as a pre-teen, jot down my take on each episode, and add 'em to the site.
After watching episode 1 of the series, "The Pest," I'm now thinking this is going to be one difficult undertaking!
In "The Pest," The Joker has stolen a prototype car that runs on water and intends to sell it to the highest bidder. Oh yeah, this water-run car has one major fault: It can explode with the force of a nuclear bomb! Can The Dynamic Duo take down The Joker before he sells the car and/or it blows up and destroys all of Gotham City?
Absolutely -- it's Batman and Robin for goodness sake! However, a monkey wrench has been thrown into The Caped Crusader's efforts to apprehend The Joker and it's called "Bat-Mite."
Holy sh*t!

It's Batman and Robin vs. The Joker in "The Pest"
"The Pest" is a great example of what non-Batman fans believed Batman was all about back then. It's silly to the point that even most its target audience -- pre-teens (like me back then) and young kids -- can see its actually ridiculous BS. However, we must remember that this series hit TV 11 years before BATMAN '89. Even though Batman was dark and serious in the comics back then, THE DARK KNIGHT RETURNS -- which brought the dark and series Batman to the mainstream -- was 8 years away. Consequently, this -- and the 60s BATMAN TV show -- was most folk's idea of "Batman" at that time.
Honestly, "The Pest" was hard to sit through. Seeing Bruce Wayne and Dick Grayson playing PONG on the Bat-Computer as the episode opens definitely sets the tone for the entire episode -- though it was nice to hear Adam West voicing Batman.
But never fear Bat-Fans! I made the commitment to watch and review all 16 installments of THE NEW ADVENTURES OF BATMAN and I shall see it through! BUT…
*sigh*
Playing PONG on the Bat-Computer in the Batcave. Really? - Bill "Jett" Ramey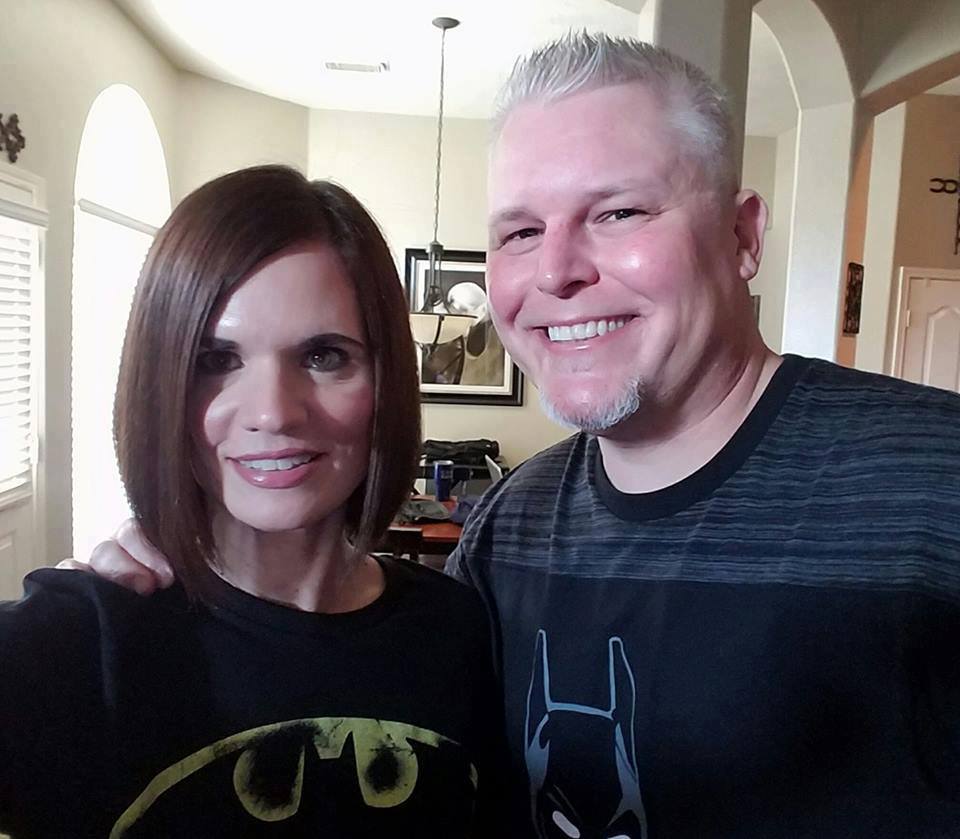 A life-long Batman fan, Bill "Jett" Ramey
is the founder of BATMAN-ON-FILM.COM.
His passions are Dallas Cowboys Football, Elvis, Rock-N-Roll, cold beer,
dive bars, the city of Austin (Texas),
The University of Texas Longhorns, AND...
THE BATMAN!
He resides in the GREAT state of TEXAS
with his lovely Minnesotan wife,
his youngest son (who is now taller and heavier than his dad), and 1.5 Boston Terriers.

comments powered by