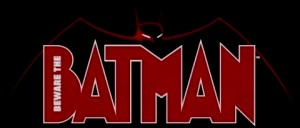 BEWARE THE BATMAN Episode Review: "Family" (S1/E7)
Posted by: Bill "Jett" Ramey (Follow @BATMANONFILM)
September 17, 2013

SYNOPSIS: With the League of Assassins knowing where the SoulTaker Sword is, but unable to get Katana to return it, they decide their only course of action is to kidnap Bruce Wayne and hold him for ransom – that ransom being the sword. Of course, they don't realize that Bruce Wayne is actually Batman! When Katana shows up to turn over the sword and rescue Wayne, Alfred causes a diversion, allowing Wayne to don the Batman suit and join the battle. Teaming with Katana to end the League, Batman finds himself in an all-out ninja fight that ends with a startling revelation.
INFO: "Toxic" originally aired on Saturday, September 7, 2013 on Cartoon Network.
PREVIEW: CLICK HERE for BOF's preview of "Family" with images and video.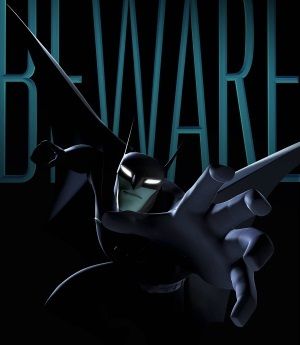 Wow, what a great seven-part story that was!
That's right my fellow BEWARE THE BATMAN fans, all the seeds that were sowed since episode number one have now come to fruition.
So, do viewers…
Find out if Bruce Wayne is really falling for Dr. Ravencraft and letting a woman get in the way of the "Mission?"
Learn whom Dr. Ravencraft has been working for and what they want with Bruce Wayne?
Discover whether or not Ms. Yamashiro was able to pass her last – and most important – test?
Is Alfred still totin' guns? (I'll tell you the answer to that question: Yes...and rocket launchers too!)
This episode – titled "Family" – is the best episode to date – and that's saying a lot because ALL of them have been topnotch. The reason I say that this one is the best is because the payoff from all the little story threads finally come together in a kinda-sorta finale that does not disappoint. If you've been with the show from the beginning – like me – I believe you'll enjoy all the answers to the questions I posted above.
The review continues after the jump!

Of course, I'm not going to give anything away – you'll have to watch for yourself to find out. I will say that while one storyline has come to an end, another one has commenced. I know I'm very much looking forward to seeing how it'll play out now that the show's makeup has been significantly altered.
Also, there is still one important storyline that has yet to conclude. Namely, what's in the future for The Batman and Lt. Gordon? As of now, they're "enemies" – but will that always be the case? Will The Dark Knight and the future Commissioner Gordon ever see eye-to-eye and develop the sort of relationship we all know from the comics?
We shall see. I know I'll be watching to find out! - Bill "Jett" Ramey
A life-long Batman fan, Bill "Jett" Ramey
is the founder of BATMAN-ON-FILM.COM.
He likes Elvis, Rock-n-Roll,
a cold beer, The University of Texas,
Dallas Cowboys Football, and of course...
THE BATMAN!
He resides in the GREAT state of TEXAS with his lovely wife, three kids, and two Boston Terriers.



comments powered by