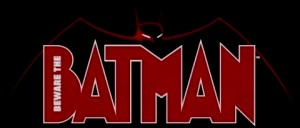 BEWARE THE BATMAN Episode Preview: "Toxic" (S1/E6)
Posted by: Bill "Jett" Ramey (Follow @BATMANONFILM)
August 17, 2013

SYNOPSIS: Responding to a break-in at Stagg Industries, Batman rescues a security guard named Rex Mason (ADAM BALDWIN) who had been exposed to a weaponized toxic gas called Project Metamorpho. Soon, Rex begins to mutate, with the ability to control the elements in his own body. Terrified and unable to control his new abilities, Rex becomes a fugitive. Realizing that this metamorphosis is slowly killing Rex, Batman sets out to find a cure. But Rex is only concerned about the woman he loves – Sapphire Stagg (EMMANUELLE CHRIQUI) – and he'd risk all of Gotham to be with her. But her father – Simon Stagg (JEFF BENNETT) – holds secrets of his own and will do anything to keep them apart.
INFO: "Toxic" was written by Eric Maher & Katherine Reindl and directed by Curt Ceda. It originally aired on Saturday, August 17, 2013 on Cartoon Network.
PREVIEW: CLICK HERE for BOF's preview of "Toxic" with images and video.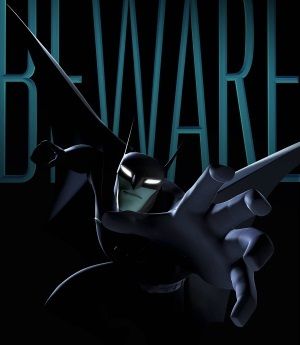 Not even a hulking, sci-fi "villain" can shake my faith in BEWARE THE BATMAN.
I'm SO digging this show!
The sixth episode of BTB's inaugural season – "Toxic" – bring us the origin of "The Element Man" himself, Metamorpho.
Metamorpho first appeared in DC Comics in THE BRAVE AND THE BOLD #57 way back in 1965 (the year of my birth, by the way). His comic book origin is tweaked a bit for BTB, but it's still loyal to the source material. Metamorpho is still Rex Mason, but he's a security guard for Stagg Industries, not a glob-trotting adventurer. When Simon Stagg finds out that his blue blood, high society daughter is dating Rex, he devises a plan to eliminate Mason which – by accident – leads to his transformation into Metamorpho.
As far Batman, The Dark Knight discovers what happened to Mason and who was behind the "accident" while snooping around Stagg Industries. Batman – ahem – "persuades" Stagg to help him find a cure for Mason as well as to become the bait to draw Mason back to the labs of Stagg Industries.
Is Batman able to cure Rex? Does Simon Stagg actually help The Batman? Can Sapphire accept and love the "New Rex?" And, is Bruce Wayne really falling for Dr. Bethanie Ravencroft? Oh yeah, Bruce actually goes out on a date in this episode – but could the lovely head shrink actually have an ulterior and malicious motive for pursuing Gotham's most eligible billionaire bachelor?
The review continues after the jump!

You'll have to watch the episode to find out the answers to all those questions!
Overall, "Toxic" is another more-than-solid episode of BEWARE THE BATMAN. I didn't know if I'd like the Metamorpho character in this realistic-esque Batman series, but I actually did. His origin – and his design – is definitely "Hulk-ish," if you will, but Rex/Metamorpho was well written and turned out to be a very sympathetic character. Besides the Hulk influence, there's definitely a "Beauty and the Beast" sort of thing going on with Rex and Sapphire as well. And again, while the main episode's main story was resolved, LOTS of things were not. Combine that with the ongoing story threads from previous episodes and yet another cliffhanger-ish ending, the folks behind BEWARE THE BATMAN definitely has me wanting more and to see how all of this plays out.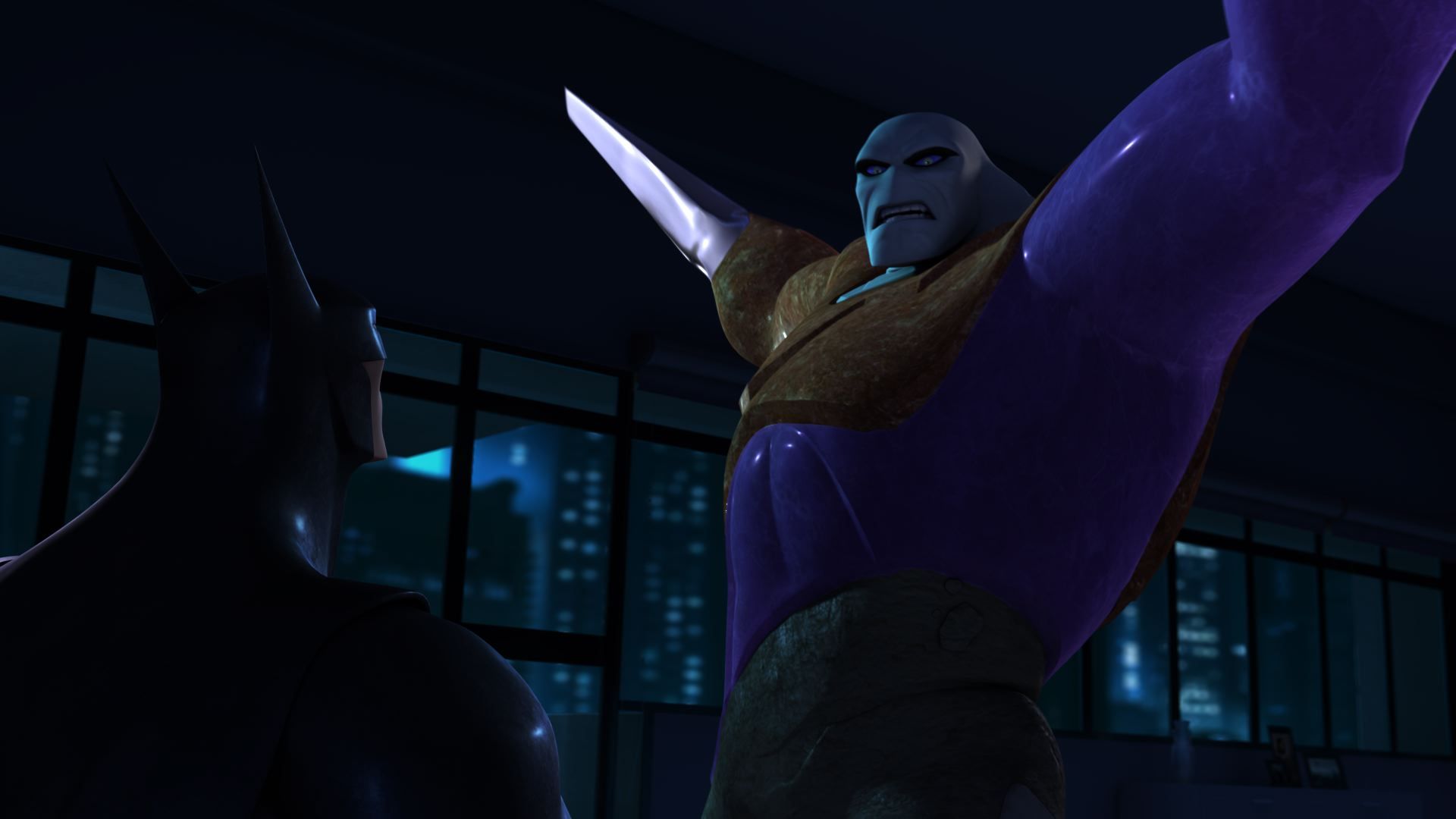 Batman vs. Metamorpho in "Toxic"
FYI: If you've yet to check out BTB but you plan to do so, I'd recommend that you check out the previous episodes via iTunes or Amazon.com
before jumping in. There's A LOT going on and you'll enjoying it more if you start from the beginning. - Bill "Jett" Ramey
A life-long Batman fan, Bill "Jett" Ramey
is the founder of BATMAN-ON-FILM.COM.
He likes Elvis, Rock-n-Roll,
a cold beer, The University of Texas,
Dallas Cowboys Football, and of course...
THE BATMAN!
He resides in the GREAT state of TEXAS with his lovely wife, three kids, and two Boston Terriers.



comments powered by