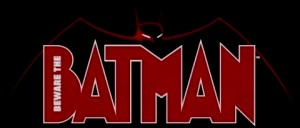 REVIEW: "Secrets"
Author: Bill Ramey (Follow @BATMANONFILM)
Retrospective Date: July 12, 2017
Original Review Date: July 20, 2013

CLICK HERE for BEWARE THE BATMAN on BOF!
INFO
Season: 1
Episode: 2
Original Airdate: July 20, 2013

CREDITS
Written by Mitch Watson
Directed by Rick Morales

CAST
Anthony Ruivivar as Bruce Wayne/The Batman
Sumalee Montano as Tatsu Yamashiro
J. B. Blanc as Alfred Pennyworth
Grey DeLisle as Margaret Sorrow/Magpie
Kurtwood Smith as Lt. James Gordon
Tara Strong as Barbara Gordon
Cree Summer as Bethanie Ravencroft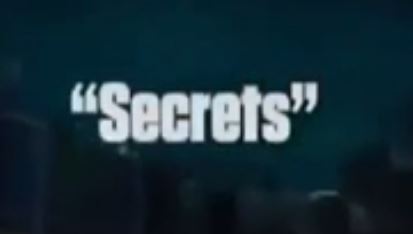 SYNOPSIS: The Batman is hot on the heels of an extremely clever and dangerous thief named Magpie (GREY DELISLE), who not only sports razor sharp talons laced with poison and an invulnerability to pain, but she also steals the memories of her victims. But Batman is not the only one on her trail. Lieutenant James Gordon (KURTWOOD SMITH) is after her as well…and the two will ultimately go head-to-head to catch that thief.
RETROSPECTIVE: I'm finding my original episode reviews of this series almost as entertaining as re-watching them. It seems that I was quite convinced that BEWARE THE BATMAN would at least have a 2 or 3 season lifespan. Indeed, they were world-building along with providing entertaining individual episodes.
Until we get to the run of episodes that I didn't review after it was canceled too early and unfairly, you're going to hear me saying "This series got screwed" and "This series should've aired in primetime" a lot. So, I shall apologize in advance.
One last BTB thought before I let y'all read my original review, just like I'd LOVE to see a BATMAN: THE BRAVE AND THE BOLD animated movie, the same goes for BEWARE THE BATMAN. Go on and read my review and let me know what you think about that idea in the comments section below. - Bill "Jett" Ramey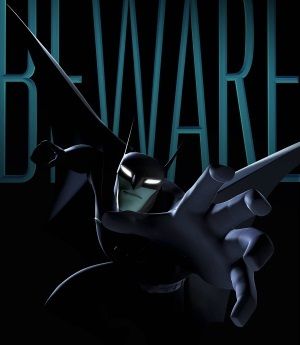 ORIGINAL REVIEW: More BEWARE THE BATMAN universe building is at hand in the second episode of the inaugural season, "Secrets." More on that in a bit.
In this episode, The Batman takes on a rather obscure villain, Magpie. In this incarnation, she's a "former" kleptomaniac who was part of a voluntary study at Blackgate Prison (no Arkham as of yet) which would wipe the criminal out of a person's brain. Despite the fact that her procedure was deemed a success, she developed an alternate personality called "Magpie" that allowed for her to continue her former bad ways.
Also, if you like "The World's Greatest Detective Batman," then I'm sure you'll dig this episode. Bruce/Batman does quite a bit of investigatin' throughout.
Again, this is a rather dark episode -- it seems more of fit for primetime TV. And there's a bit of sexuality on display here as well. No, nothing shocking or inappropriate, but it's there. If you've seen the episode, you know what I mean.
As far as the aforementioned BTB universe building, we get a better glimpse into the relationship – or lack thereof – between The Batman and Lt. Gordon. Let's just say that the two have yet to break the ice, if you will. Speaking of Gordon, we also meet his young, Batman-obsessed daughter, Barbara. Whether or not she goes on to become Batgirl remains to be seen. We also learn more of Alfred's badass, MI6 agent past, as well has a bit more info on Tatsu Yamashiro – the young lady Alfred hire to be Bruce Wayne's body guard/chauffer. At the conclusion of the episode, we see Bruce beginning a series of tests to see if this Ms. Yamashiro – who just so happens to be Alfred's goddaughter – is "worthy."
Worthy of what?
Well, that what I guess we'll find out in future episodes. - Bill "Jett" Ramey

comments powered by