BATMAN: BAD BLOOD Bi-Coastal Premiere Info
Author: Bill "Jett" Ramey (Follow @BATMANONFILM)
Date: December 24, 2015

Via a WB press release...
Warner Bros. Home Entertainment proudly presents the bi-coastal premieres of BATMAN: BAD BLOOD, the next entry in the popular, ongoing series of DC Universe Original Movies, at the Paley Center for Media in New York on January 19, 2016 and Los Angeles on February 1, 2016. Filmmakers and members of the voice cast will attend the event for red carpet media interviews and a post-screening panel discussion.
Both premieres will begin at approximately 7:00PM. Filmmakers and voice cast members participating at the two premieres will be announced as confirmed. The Paley Center for Media in New York City is located at 25 West 52nd Street. The Paley Center for Media in Los Angeles is located at 465 North Beverly Drive in Beverly Hills.
A limited number of free tickets are available to the general public.
Fans wishing to receive free tickets to the New York event on January 19 must RSVP via email to BBBNYrsvp@gmail.com.
Fans wishing to receive free tickets to the Los Angeles event on February 1 must RSVP via email to BBBLArsvp@gmail.com.
The body of all fan RSVP emails MUST include the (1) name of the entrant, (2) valid email address, and (3) name of the media outlet/website by which the entrant learned of the screening. Fans should keep their entry simple – here's an example of exactly how the body of the RSVP email should appear:
Bruce Wayne
DarkKnight@gmail.com
NameOfWebsite.com
Tickets to the event will be distributed on a "first come, first served" basis, and fans will be notified via email.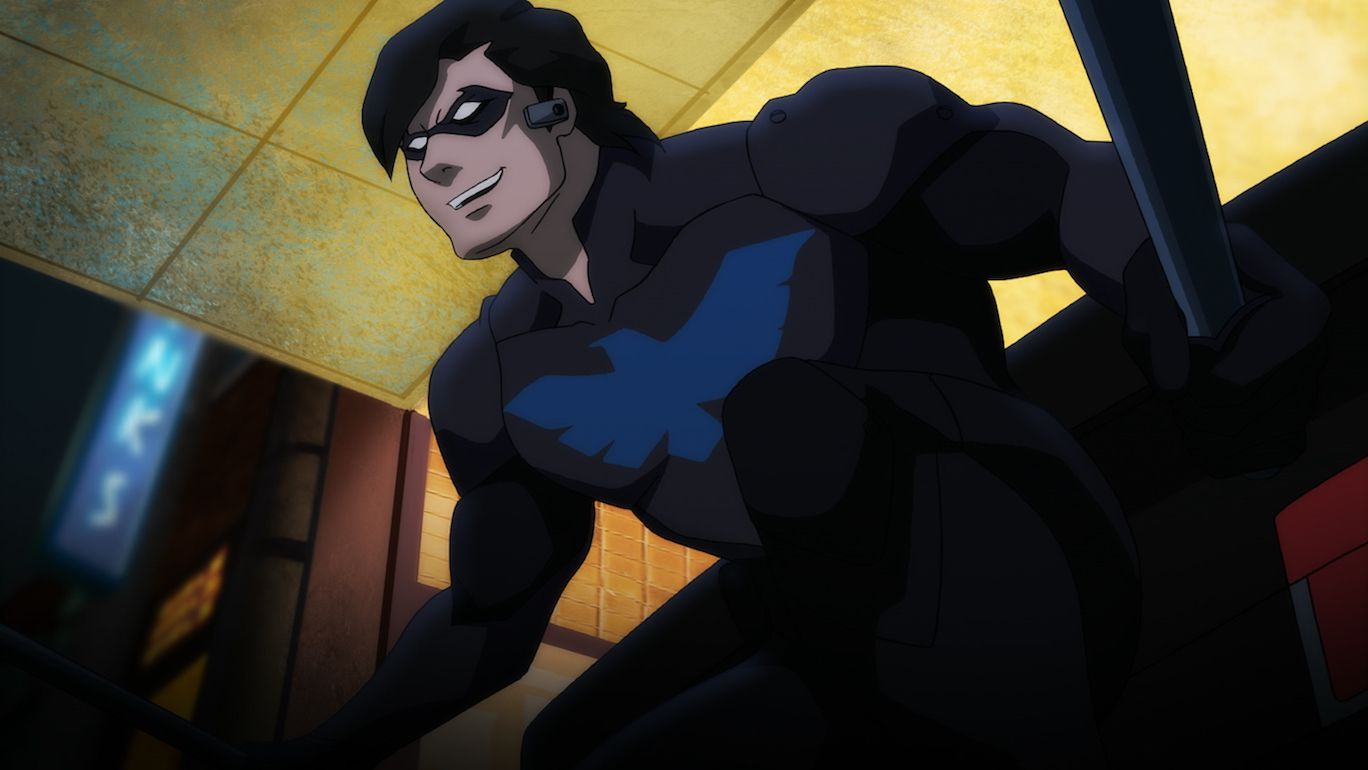 When Batman goes missing, it will take the entire Bat "family" – including new additions Batwoman and Batwing – to keep the peace in Gotham City and unravel the mystery behind the Dark Knight's disappearance in BATMAN: BAD BLOOD. Produced by Warner Bros. Animation and DC Entertainment, the all-new DC Universe Original Movie will be available from Warner Bros. Home Entertainment on February 2, 2016 on Blu-Ray™ Deluxe Edition, Blu-Ray™ Combo Pack and DVD.
BATMAN: BAD BLOOD will be available on Blu-rayTM Deluxe Edition for $29.96 SRP, Blu-rayTM Combo Pack for $24.98 SRP and on DVD for $19.98 SRP. The Blu-rayTM Combo Pack includes a digital version of the movie on Digital HD with UltraViolet. The Blu-ray™ Deluxe Edition will include the Blu-Ray™ Combo Pack, along with an exclusive Nightwing figurine in a numbered limited edition gift set. Fans can also own Batman: Bad Blood in Digital HD on January 19 via purchase from digital retailers.
The mysterious disappearance of Batman, coupled with the emergence of powerful and malevolent new villains in Gotham City, force Nightwing (voice of Sean Maher) and Robin (Stuart Allan) to take crime-fighting into their own hands – while simultaneously searching for their missing leader. They're not alone for long. New super heroes Batwoman (Yvonne Strahovski) and Batwing (Gaius Charles) – each armed with her/his own sensibilities, physical abilities and crime-fighting tools – arrive in Gotham to assist in the cause. As this new "family" strives to find its own dynamic, chilling clues lead the group to suspect the Dark Knight may have gone over to the dark side. It's up to the entire Bat team to uncover the truth before Gotham City falls prey to its greatest threat yet.
"BATMAN: BAD BLOOD is a thrill-ride that will keep every fan on the edge of their seat," said Mary Ellen Thomas, Warner Bros. Home Entertainment Vice President, Family & Animation Marketing. "Featuring an original story, a top-notch voice cast and dynamic new characters, Batman: Bad Blood is an essential addition to the DC Universe Original Movie collection."
As the voice of Batman, Jason O'Mara (Complications, Terra Nova) leads a celebrity-laden cast that includes Yvonne Strahovski (Chuck, 24, The Astronauts Wives Club) as Batwoman/Katherine Kane, Morena Baccarin (Homeland, Gotham) as Talia al Ghul, Sean Maher (Firefly, Serenity, Much Ado About Nothing) as Nightwing, Gaius Charles (Grey's Anatomy, Friday Night Lights, Aquarius) as Batwing, Ernie Hudson (Ghostbusters) as Lucius Fox, and Stuart Allan (Batman vs. Robin) as Robin/Damian Wayne. Produced by Warner Bros. Animation and DC Entertainment, BATMAN: BAD BLOOD is directed by Jay Oliva (Man of Steel, Batman vs. Robin) from a script by J.M. DeMatteis (Batman vs. Robin). James Tucker (Justice League: Throne of Atlantis, Batman vs. Robin) is Supervising Producer. Benjamin Melniker & Michael Uslan are Executive Producers. Sam Register is Executive Producer.

comments powered by