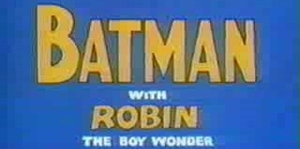 Episode Review: "My Crime Is Your Crime"
Author: Bill Ramey (Follow @BATMANONFILM)
Date: July 9, 2017

CLICK HERE for THE ADVENTURES OF BATMAN on BOF!
INFO
Season: 1
Episode: 1
Original Airdate: September 14, 1968

CREDITS
Written by: Denis Marks
Directed by: n/a

CAST
Olan Soule as Batman/Bruce Wayne
Casey Kasem as Robin/Dick Grayson
Ted Knight as Commissioner Gordon
Ted Knight as The Penguin
Larry Storch as The Joker
THE ADVENTURES OF BATMAN – also called BATMAN WITH ROBIN THE BOY WONDER – was the first Batman animated TV series. It premiered on September 14, 1968 on the CBS television network. The first episode was titled "My Crime Is Your Crime" featuring The Joker and The Penguin. Probably for first time since I was 3 years old, I watched this episode from start to finish. Here is my review…
This series was very much influenced by ABC's live-action BATMAN television series which actually had come to an end in March of 1968 – about 6 months prior to this series began airing Saturday mornings on CBS. However, Olan Soule and Casey Kasem voiced Batman and Robin respectively, with both doing their best Adam West and Burt Ward impression. (Of note, Soule and Kasem provided the voices of Batman and Robin on both THE NEW SCOOBY DOO MOVIES and SUPER FRIENDS. West and Ward would return as the voices of the Dynamic Duo in 1977's THE NEW ADVENTURES OF BATMAN.)
Here's the plot of "My Crime is Your Crime": Batman and Robin arrest The Joker and The Penguin – separately – for crimes that they didn't commit. As a result, they get in trouble with Commissioner Gordon (who never leaves his desk, apparently), and are going to be sued by The Joker and The Penguin for false arrest. However, Batman figures out rather quickly (he's the world's greatest detective, you know) that the two villains did indeed commit the crimes, just not the ones for which they were arrested. So, how did they pull that off? They used the other's modus operandi – umbrellas and bad jokes – while committing the crime, throwing off the Caped Crusaders.
Sound silly and dumb? Well, that's because it's silly and dumb!
To be fair, "My Crime is Your Crime" and the entire series itself are a product of their time. This was 1968 and Batman hadn't been "dark and serious" in nearly 30 years, and his return to his roots in the comics was still a year away. This was just the way Batman was depicted at that time in the character's history.
I hate to laugh at anything Batman, but it's hard not to while watching this episode. I'm not laughing with it because it's witty and clever (ala BATMAN: THE BRAVE AND THE BOLD), I'm laughing at it because it's ridiculous. What we have here is a very juvenile story with bad animation (Robin's "R" keeps inverting colors as well as showing up on different sides of his suit!), and frankly bad voice-acting.
If you let it, it can be maddening to think that sort of stuff is all what folks thought Batman is and could be 50 years ago. And I'll admit, when I was a kid, I loved this show. It was back in the day when you got up on Saturday mornings and there would be a full slate of cartoons on all three (yes, THREE at that time) networks.
However, I think it's OK today to laugh at something like this now, even though it's Batman. Why? Well, because of what the character became and how popular Batman went on to be in the 50 years after THE ADVENTURES OF BATMAN aired on TV.
And like the series or not, it is another example of how malleable Batman
really is – probably more than any other comic book superhero.
And that's kinda cool, right? - Bill "Jett" Ramey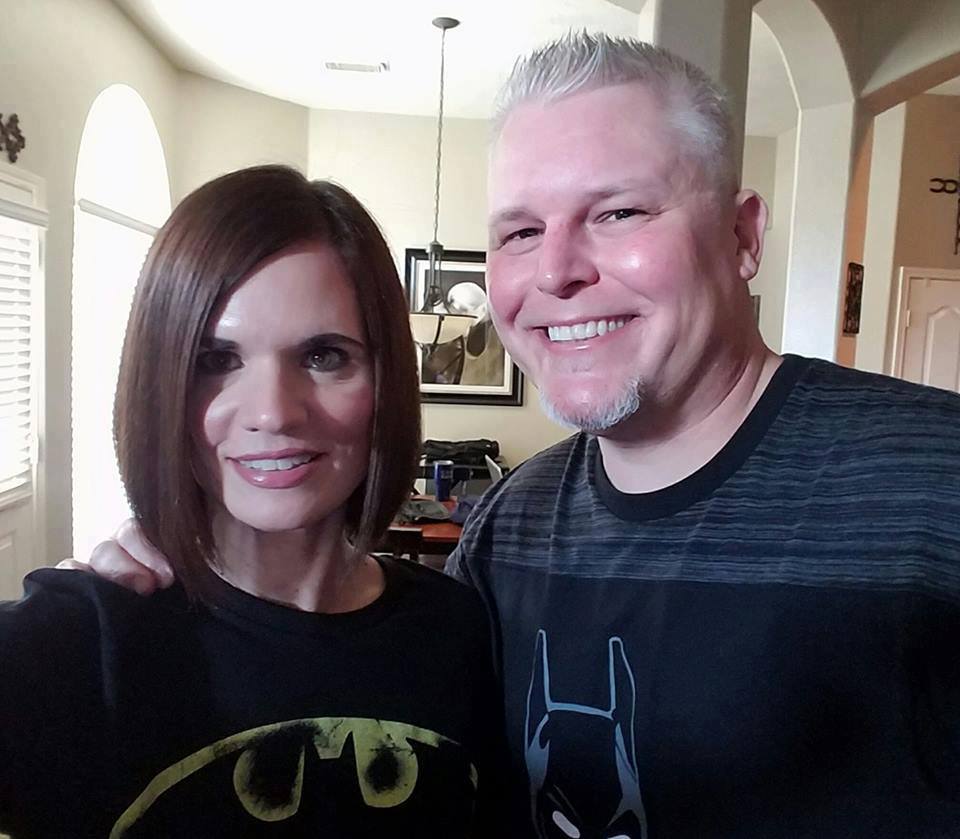 A life-long Batman fan, Bill "Jett" Ramey
is the founder of BATMAN-ON-FILM.COM.
His passions are Dallas Cowboys Football, Elvis, Rock-N-Roll, cold beer,
dive bars, the city of Austin (Texas),
The University of Texas Longhorns, AND...
THE BATMAN!
He resides in the GREAT state of TEXAS
with his lovely Minnesotan wife,
his youngest son (who is now taller and heavier than his dad), and 1.5 Boston Terriers.

comments powered by