DEADLINE
has posted a report that backs up previous reports/scuttlebutt that director Chris Nolan is meeting with actresses for roles in
THE DARK KNIGHT RISES
.
According to their report, there are two female leads -- one a love interest for Bruce Wayne and the other a villain. Said to be in the mix for these roles are Rachel Weisz, Naomi Watts, Blake Lively, Natalie Portman, Anne Hathaway and Keira Knightley. It also seems that none of the aforementioned actresses know exactly what role they may be up for.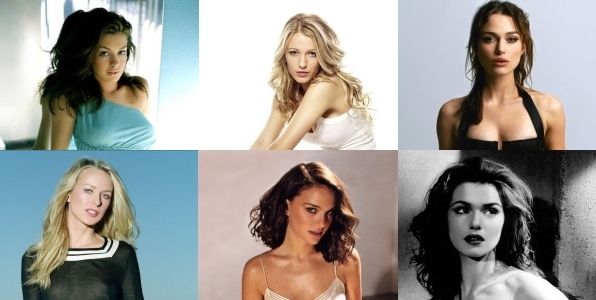 As Iíve stated many times here on BOF, Iíve long heard that Catwoman/Selina Kyle would be in BATMAN 3 (CHECK OUT THIS PODCAST). And yes, I've lobbied HARD for the inclusion of Selina Kyle in this film and I've been suggesting Rachel Weisz for the part for a while now. This report also jibes with previous female lead reports. I suspect that Nolan and co. have one of these gals in mind for that particular role.
Or could it be Talia? Rachel Weisz as Talia? I can dig it!
And since Iím speculation, Iíll say that the other female lead -- ďthe Bruce Wayne love interestĒ -- will be of the Vicki Vale/Julie Madison/Silver St. Cloud/ mode...maybe.
Exciting stuff and times no doubt!
My only issue with the names mentioned is that of Blake Lively. I just can't see her being a major character in the GREEN LANTERN film franchise and moonlighting in Gotham City. And isn't Natalie Portman in THOR? Anyway...
As BOF reported previously, an announcement is likely coming before the Holiday break and the clock is ticking...
UPDATE: MOVIEHOLE -- which first reported that Nolan was meeting with potential TDKR actresses a few weeks ago -- has thrown a few names into mix: Tanit Phoenix, Marion Cotillard, and Piper Perabo.