Wow. More on that in a bit...
According to THR.COM, Josh Pence has been cast as a young Ra's Al Ghul in THE DARK KNIGHT RISES.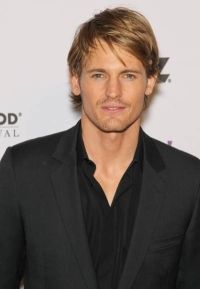 Josh Pence
Check out this email I got a couple of days ago...
"Jett, I'm now living down in London [working in the industry] and a friend of mine is an actor touring in the U.S at the moment in the play 'Bxxxx Wxxxx' and has been working with the Nxxxxxx Txxxxxx in the UK. Anyway, he came back over for a fews days about 2 weeks ago for a big audition. It turned out to be a casting call for a Young Ra's Al Ghul in THE DARK KNIGHT RISES! Could this be true? Apparently, he honed his performance on Liam Neeson (with Irish Twang) and the casting director was pushing him to be more 'American' with his accent. I was completely blown away to think I know someone who has got that close to the film. I had no idea they would portray a Young Ra's in the film. This might be deemed a spoiler, but just wanted to send on the info in case there was anything you knew about this already."
No, I DID NOT know about this -- "Young Ra's Al Ghul" -- BUT when it comes to Ra's...
Like I said, "Wow."
Yes, I hold out on y'all, sorry. But you all know that and how I run this site.
Now, it's not that I didn't believe my guy "C.P." or anything, but I didn't know if that was going to be a role that was going to be cast secretly for, well, the obvious reasons.
You've got to believe that Talia Al Ghul is FOR SURE in this film and will be portrayed by Marion Cotillard, right?
Regardless, THE DARK KNIGHT RISES hits theaters on JULY 20, 2012!
Wow. This thing is FOR SURE going full-circle as rumored.