Got an email from reader "IB" who said that the
Osterley Park Mansion
was being scouted by Team Nolan -- apparently for
THE DARK KNIGHT RISES
. Here's a pic of the mansion...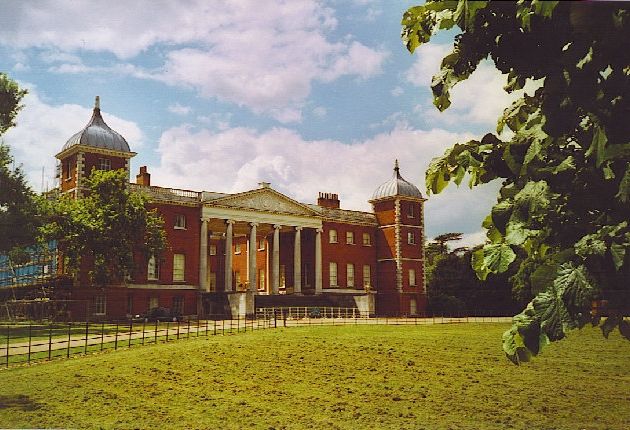 Here's what he had to say about what was going on...
"Present were Chris Nolan, Wally Pfister, Charles Roven, and other production people. They may only use the house for interiors as this is what most productions use it for. The production people spent a good hour and half scouting the interior of Osterley House and also photographed the exterior. There were several cars waiting to wisk them away. Everyone seemed relaxed and in good spirits!
What do y'all think? The new Wayne Manor? Crazy Quilt's crib?
THE DARK KNIGHT RISES -- and Chris Nolan's last Bat-Flick -- hits theaters on JULY 20, 2012!