Reeves Talks THE BATMAN...A Little Bit
Posted by: Bill "Jett" Ramey (Follow @BATMANONFILM)
Date: July 7, 2017

Director Matt Reeves is out doing press for WAR FOR THE PLANET OF THE APES (which I can not wait to see), and of course, he's being asked about his next project: THE BATMAN. Here's a couple of Bat-blubs from Mr. Reeves that are interesting.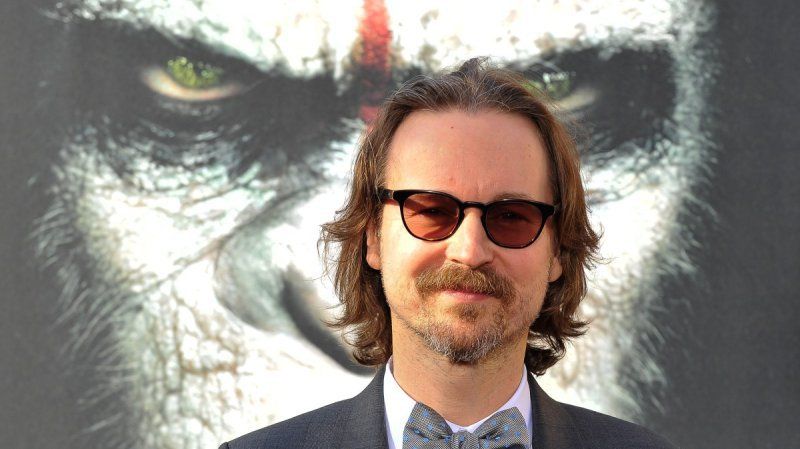 Reeves tells New Trailer Buzz that he can see his Batman film being a noir/detective film...
"In all of my films, what I try to do, in an almost Hitchcockian sense, is use the camera and use the storytelling so that you become the character, and you emphasize with that point of view. I think there's a chance to do an almost noir-driven, detective version of Batman that is point-of-view driven in a very, very powerful way, that hopefully is going to connect you to what's going on inside of his head and inside of his heart."
Per an interview with YAHOO! MOVIES, Reeves talks a bit about how Chris Nolan's DARK KNIGHT TRILOGY helped pave the way for what he would like to do with his take on Batman…
"What I love that [Nolan] did was that he took the genre seriously. What I discovered is that this genre has the potential to be about something more. You can use the metaphors of the genre to talk about [a lot of things]...I think that the metaphors of both of the franchises [Batman and POTA] enable you to tell stories that have deep emotional resonance. That's actually what excites me about it. I think the other thing that I really admire in what [Nolan] did was knowing what it is to make a big studio film – which often can fall into that sense of committee filmmaking where there's an anonymity to the point of view of the film."
And per FANDANGO.COM, Reeves was asked if he plans for a trilogy of Bat-films…
"I have ideas about an arc, but really, the important thing is just to start … you have to start with [this first] one. You know, you have to start with a story that begins something. When Mark [Bomback, the co-writer of WAR] and I began DAWN, we know what our goals were, but we didn't know how we were going to get there, and I would say that that more relates to the way that I see a Batman story, is a kind of ambition for a series of stories, but really the most important thing is gonna be to tell a vital story first."
Not much, but a little something. My interpretation of what Mr. Reeves is saying is that he appreciates Nolan for taking the source material seriously and making something more than just another "comic book/superhero movie," and he plans to follow suit with his Batman film(s). Also, while a trilogy of his on Batman films would be cool, the most important thing is to set the whole thing up with a great first film. In other words, he's not planning on putting the cart before the horse. One last thing…
I think it's pretty clear now that Reeves's THE BATMAN is a completely new project not the same one that had been planned before Ben Affleck bailed as its director. Good -- that's exactly as it should be.
What do you think of Reeves' comments? Post your thoughts in the comments section below.

comments powered by