Joe Manganiello Now Not Sure If He'll Be In THE BATMAN
Posted by: Bill "Jett" Ramey (Follow @BATMANONFILM)
Date: March 20, 2017

Well, well, well, this is rather interesting.
Itís definitely not surprising in the least, but interesting nonetheless.
On CBS LOCAL PITTSBURGH, Joe Manganiello was asked if he was still playing the villain Deathstroke in the next Batman film. His reply? Here you goÖ
ď[throws his hands up] Um, maybe. Weíll see.Ē
Heís not sounding nearly as confident as he once was, no? (Hell, I now believe that a solo Batman film with Ben Affleck as writer/director/star was doomed from the moment he was first cast as Batman for BATMAN v SUPERMAN.)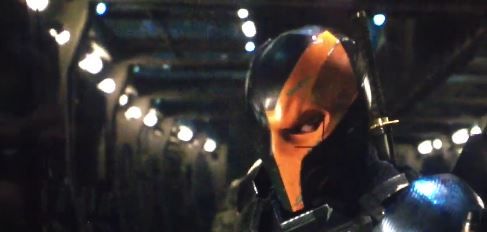 Heís probably shrugging it off because THE BATMAN, (or whatever itíll end up being called now) 1) has a new director with a significant amount of creative control; and 2) the script is apparently getting a complete rewrite.
Even though Iím an Ben Affleck fan and I like him a lot as Batman, perhaps it is time to move on and give Matt Reeves a total clean slate with his Batman film. If it were up to me (and itís not, but should be *wink*), Iíd go the prequel route and soft reboot this sucker. To me (and weíve talked about this many times here on BOF and the podcast), itís a win-win situation. Matt Reeves pretty much gets a blank slate for his Batman movie, and it would still technically be part of the DCEU.
Who knows what Reeves and Warner Bros. will ultimately do once he goes to work on THE BATMAN (or whatever itíll end up being called now) later this year. Whatever it is Ė prequel, sequel, soft or total reboot Ė I just want Reeves to be able to do what he wants and make an awesome Batman movie.
Click on the link above to watch Mr. Manganielloís full interview.

comments powered by