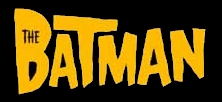 "Strange Minds" (S2/E12)
Posted by: Bill "Jett" Ramey (Follow: @BATMANONFILM)

SYNOPSIS
The Joker takes Detective Yin hostage, but once captured he refuses to tell of her whereabouts. Convinced it's the only way to learn Yin's location before she meets her demise, Batman uses a device created by Professor Hugo Strange to enter the bizarre brain of The Joker in search of an answer.

INFO
"Strange Minds" was written by Greg Weisman and directed by Brandon Vietti. It originally aired on September 3rd, 2005.

DOWNLOAD



Buy and watch "Strange Minds" via
AMAZON.COM
EPISODE SUMMARY/REVIEW

I never was a big fan of The Joker in THE BATMAN. Well, I should say that I wasn't a fan of the character's aesthetic. Other than that, I thought the series had a pretty good handle on the character and their version of The Joker was very loyal to the character's mythos and history.
In "Strange Minds," The Joker returns to THE BATMAN and for the first time, we get an inside look into the mind of The Clown Prince of Crime – literally.
In short, after The Joker kidnaps Detective Yin, The Batman uses a contraption invented by Professor Hugo Strange (who is voiced by former 60s BATMAN TV series Ridder, Frank Gorshin) to enter the mind of his archenemy to find out where she's being held captive. Of course, there's all sorts of cRAzY stuff going on in The Joker's mind, so finding what he's looking for isn't that easy for The Batman.
Hugo Strange is portrayed quite well in this episode and overall during the course of THE BATMAN's TV run. We know that in the comics, Strange is obsessed with The Batman, and that aspect of the character is included in this episode – though we don't find out for sure until the end. The only somewhat significant change to the character in THE BATMAN is that he's chubbier and has more hair than his comic book counterpart.
Overall, I found "Strange Minds" to be one of the better episodes of the series. I've been a fan of Hugo Strange since I read the "Strange Apparitions" storyline in DETECTIVE COMICS back in the late 70s, so it's always good to see the character pop up in the comics, the various animated versions of Batman, or even video games (BATMAN: ARKHAM CITY).
It was also cool to have Frank Gorshin voice Strange. And if you're a fan of The Joker and Harley Quinn, there's a nice little nod to the latter in this episode. It's almost too obvious to be obvious! - Bill "Jett" Ramey


comments powered by